News
Stop the Seal Slaughter - Boycott Canadian Products
March 15th marks a sad day and brutal day for helpless baby seals in Canada - the start of Canada's horrendously unethical seal slaughter. Sea Shepherd is staging a major protest again this year. Canada's government allows hundreds of thousands of baby seal pups to be brutally clubbed to death or shot by fisherman. Many alternatives have been presented, including private financing to replace the revenue generated by the fishermen, but the Canadian government insists on continuing this practice. It is both shameful and unacceptable.
It is important to note that the Canadian people are also against this practice. I have yet to meet anyone who feels otherwise. So let's put the pressure on the one body who can stop the madness - the Canadian government who supports this ongoing atrocity.
SEA SHEPHERD STAGING MASSIVE PROTEST IN OTTAWA
Thursday, March 15, marks the traditional start of the barbaric annual seal slaughter that takes place on the cold ice floes of northern Canada every year.

Sea Shepherd volunteer Steve Thompson has organized a grassroots initiative called "A Monumental Effort for the Seals" to allow people worldwide to voice their outrage over the cold-blooded murder of over 300,000 innocent seals. Thompson will be in Ottawa this Thursday to build a monument using boxes sent from all over the world on Parliament Hill in Ottawa, the headquarters of Canada's federal government. Other activities will include handing out informational leaflets and collecting signatures to include in the monument.
Sea Shepherd encourages you to join Thompson in Ottawa this Thursday to voice your outrage over the seal slaughter.
Find out how you can protest along side Sea Shepherd in Ottawa.

YOU CAN MAKE A DIFFERENCE - CONCERNED DIVERS CAN HELP BY BOYCOTTING CANADIAN PRODUCTS AND TOURISM

Write letters, join protests, boycott all Canadian products. Tell everyone you know!
The brutal slaughter of Canadian seal pups must stop.
Part of Sea Shepherd's protest will include creating a monument of boycott boxes filled with letters from concerned citizens
RELATED ARTICLES
LATEST EQUIPMENT
Be the first to add a comment to this article.
Newsletter
Travel with us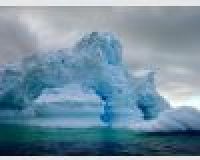 Antarctica
Plan Your Adventure >
Featured Photographer