News
Special DivePhotoGuide Promotion From Mares
To help celebrate our re-launch, DivePhotoGuide has partnered with our newest sponsor, Mares, to provide gear for a special monthly promotion for DPG members. Once a month for the next year, we will be selecting one registered member at random to receive free dive gear from Mares. It's that simple. As a registered member, you don't have to do anything. You are automatically eligible.
Prizes range from masks and fins, to dive bags, wetsuits, BC's and regulators, culminating in a annual "grand finale" of a full set of Mares gear.
Each month we will announce a new promotion.

This is an official DivePhotoGuide promotion. We respect your privacy, and rest assured, none of your profile information will ever be shared with or rented to any of our sponsors. The selected drawing winner each month will be notified by DivePhotoGuide to confirm a shipping address for the drawing prize. All equipment will be shipped directly from Mares.
---
ALREADY A MEMBER?
You don't have to do anything, you are automatically eligible for the monthly drawing.

NOT A REGISTERED MEMBER?
Registration is free and takes only minutes. Register today.
---
Drawing for November 2007

:
Set of Liquid Skin Mask & Quattro Excel Fins
Liquidskin® technology joins the most popular mask in the world
• 45% Softer: Unparalleled Comfort
• 270% More Elastic: Highly Adaptable
• Increased Field of Vision
• New Ergo buckles assembled on skirt

With the addition of Mares patented Liquidskin® technology, the X-Vision now offers comfort that was formerly impossible. By co-molding two different types of silicone, there is no longer a need to compromise comfort in order to support the frame structure of a mask.

• The section that rests on the face is made with silicone that is 45% softer and 270% more elastic than what is typically used by other masks

• The support structure and the area of the seals are molded with a silicone that is 30% harder than the traditional material

• The extremely soft silicone portion rests on the face delivering a new level of comfort. The marks that are typically left on your face after a dive are mostly eliminated

• The superior elasticity and softness of Liquidskin® allows the mask to fit perfectly on a wider range of faces.
Liquidskin® adapts to facial movement and offers a great seal virtually eliminating water leakage

• Equalization is now much easier due to the super soft nose pocket. Its light weight and soft adherence to the face are so gentle that you can forget you're wearing it X-Vision Liquidskin® is the ideal mask for all kinds of diving, from snorkeling to freediving to scuba, both for recreational and professional divers
Quattro Excel Fins: Pure Power In All Diving Conditions

• Three Materials For Maximum Performance
• Super Channel thrust Technology
• Elastic OPB for Maximum Efficiency
• New ABS Plus Buckles

Mares has conducted numerous computer simulations in order to improve the performance of the Avanti Excel. Following numerous tests on new materials in the lab and then in the water, the Mares Quattro Excel was created. The Quattro Excel delivers the highest level of performance in all diving conditions.

• The Super Channel Thrust greatly increases the volume of water moving through the channel delivering greater thrust when compared to previous fins of similar size

• The elastic OPB system causes the blade to flex at an optimal angle during both the upward and downward strokes increasing the efficiency of the divers kick

• The anatomic foot pocket features interior ribs that improve fit, eliminate foot suction and prevent foot pocket flexing which transmits more power to the blade

• Additionally the "whale tail" section in the foot pocket allows for greater transmission of power, with improved sensitivity when kicking

• Three different materials are used in the construction in order to improve performance over previous Mares fins. The result is Pure Power in all diving conditions • The straps feature ABS Plus (Adjustable Binding System) for one step quick and easy opening or closing
RELATED ARTICLES
LATEST EQUIPMENT
Be the first to add a comment to this article.
Newsletter
Travel with us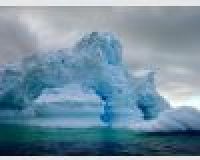 Antarctica
Plan Your Adventure >
Featured Photographer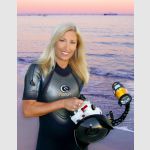 Tracy Kahn
Expert Photographer
Tracy has a unique specialty of shooting people underwater. She uses state of the art underwater digital equipment, as well as a variety of lighting techniques to create stunning, high quality underwater images. After years of...