News
Special Sailfish Expedition
"My exceptional encounter with Sailfish underwater was the most unexpected event in a 40-year wildlife photography career. It was an "awe-full" experience, exceeding my wildest expectations - the images speak for themselves. During three days I found myself more than once speechless and helpless. I ran out of film after the first 15 minutes during many of the encounters, leaving me with 30 minutes or more to enjoy the phenomenal encounter... " - Amos Nachoum
Get More Details, Stories and Images From Last Year's Sailfish Expedition
You can join Amos Nachoum next season January 12 – 20 and January 20 – 28, 2008.
Price per person $6,900
Details and more information can be found on Amos's website www.BigAnimals.com.
About Amos
Amos Nachoum immigrated to the USA from Israel in late 70 's, and after four years circumnavigating the globe, sought to pursue his passion for wildlife photography. He started driving a taxi in NY to raise money, and at the same time set the foundations for his diving safari company specializing in Live aboard diving across the globe. By 1988 Amos managed 14 diving vessels around the world and he sold the adventure travel business in favor of treasure hunting with Mr. Graham Hawkes. In 1990, as the treasure-hunting project ended, Amos has launched his underwater photographic career. Amos' photography experience while in Israel covered the scoop of war photography, fashion and car/motorcycle racing, and now he was ready for his ultimate desire - marine wildlife photography. Refining his passion Amos focused from the start on the specialty of filming Big Animals, a concept that was non existent in the industry of diving and photography. Today Amos is considered as Mr. Big Animals, or better yet the Ambassador of the Big Animals - sharks, whales, dolphins and polar bears.
Among his long list of accomplishments as a professional marine wildlife photographer and Expedition leader, Amos has led National Geographic expedition teams with Dr. Eugenie Clark, Dr. Sylvia Earle, astronaut Buzz Aldrin, and has co-produced documentaries with Stan Waterman. Mr. Nachoum's photos and essays have appeared in more than 500 publications and books in North America, Europe, and Japan. He has been profiled in television appearances on National Geographic Explorer, the Today Show, and Good Morning America, as well as in People, and other magazines. Today Amos shares his time between consulting for Natural History TV documentaries, working as a contributing photographer for Sport Diver, Scuba Diving and as the adventure editor for Fathom magazine. In addition Amos currently is teaching photography and leads intimate groups of two to six guests on unique Big Animals specially design photography expeditions.
LATEST EQUIPMENT
Be the first to add a comment to this article.
Newsletter
Travel with us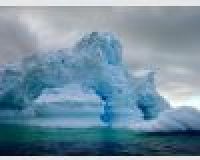 Antarctica
Plan Your Adventure >
Featured Photographer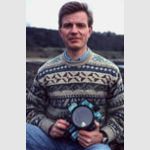 Mark Webster
Expert Photographer
Mark Webster first developed his interest in underwater photography whilst working in the commercial diving industry. This quickly developed from an essential skill to a passion and a fascination for competitive photography....