News
Southern California's "Queen Of The Kelp"
By Mike Bartick

For years the Southern California kelp beds have thrived, surviving the worst El Nino season on record in 1982. Bouncing back against all odds only to be struck down again by yet another El Nino in 1998.

Couple the El Nino effect with a population boom and coastal development and we had the real possibility of the collapse of an entire ecosystem. All of this devastation was occurring quietly out of the public's eye.

In the late 90's, concerned state and federal agencies recognized the problem and responded. Kelp restoration was to begin and conducted by the California Coastkeepers. The Coastkeepers decided they needed a professional scientist and in 2002 brought Nancy Caruso in to manage the massive project.

The Aquarium of the Pacific eventually took over for the Coastkeepers and the project was able to continue.

Now, in 2009, a new storm has left our giant Kelp hanging in the balance. This time it is not El Nino or a lack of nutrients. It's not even the runoff from overbuilding and golf courses, it is due to economics. The Aquarium of the Pacific has completed their contract with Nancy and she is without a boat at the moment. She hopes to be able to find volunteers who want to help with the project to take her out to monitor the kelp and continue to plant it.

Anyone that has experienced kelp diving in California, primarily Southern California, knows just how unique it is. Kelp forests are precious, supporting in excess of 800 species of animals from fish and Mollusks to Mammals, this unique habitat has become a hot topic amongst economists and ecologists alike.

The Kelp restoration project has several major objectives: education, restoration, monitoring, and outreach all of which require fundraising.
Fund Raising-
With the formation of her own Non-profit foundation Nancy aims to continue her efforts.
Funding is critical to the success of her endeavor because restoration is not a one time deal. Restoring healthy kelp beds takes continuous care and attention. Funding is needed to educate the children and to germinate the kelp. Funding is needed for basic equipment, supplies, and for the fuel it takes to get to her chosen destinations and much more.
Education-Nancy's passion for hands on science began at a young age. She is just as passionate about raising young scientists in the classrooms, as she is about raising Kelp. Nancy believes that passing the torch may be our oceans biggest salvation.
Nancy instructs children at local middle schools and high schools about the fine art of Kelp Farming. First collecting the Macrocystis spores by scraping the fronds. Then they deposit the spores onto white ceramic tiles to germinate, the tiles are kept in small aquariums in the classrooms. The children actually monitor the progress by testing the water for salinity and temperature, keeping records for research. If all go'es well in the classrooms and the spores germinate, then the Kelp begins to grow, right before their eyes. Students are given lectures on kelp biology, kelp forests ecology, and human environmental impacts throughout the school year. The idea is to make the students experts on kelp.
Macrocystis pyrifera is the fastest growing aquatic plant on our planet. With the right conditions it can grow up to two feet a day.

The tiles with the germinated sprouts are collected by Nancy after just a few months and transported to they're future homes.
Preparing for Restoration
Then there is a little matter of preparing the chosen area for the actual restoration. Removal of the sea urchins is priority number one.
With a lack of natural predation, the sea urchins have been able to multiply add infitum. The urchins love to munch the tender holdfasts of the giant kelp. The holdfasts act as anchors and are a crude root system that support's the massive aquatic plants. Destruction of the holdfast causes the kelp to just float away, eventually destroying the forest.
Nancy and crew have developed a relocation program for the urchins (permitted by CA Fish and Game). Making several dives a day on a selected area, the urchins are manually collected by hand and placed into laundry baskets.
"On a good day, Nancy says, we can relocate as many as three thousand". Wow….
Restoration
Actual restoration is an ongoing process that requires hundreds of man /woman hours of dive time. It's not as easy as casting kelp into the sea. Each miniature plant must be secured using bio-degradable bands. This ensures a proper foot hold and a chance at surviving.
The majority of the local populace is oblivious to the fact of what we are losing. Southern California is home to some of North Americas largest Macrocystis or giant kelp, kelp beds. Our Kelp beds are a one of a kind habitat for an abundance of sea creatures that exist in our local waters. More than 800 species depend on kelp forests.
For the past century these massive Kelp beds have been thriving and since the 1970's an entire eco system has been dwindling away..
"In 2009, due to the restoration efforts and the perfect ocean conditions for kelp growth, there is more kelp in Orange County and most of southern California than there has been for more than 25 years. "If it weren't for the restoration efforts, urchin barrens would have not supported kelp growth. The removal of urchins and the introduction of parent plants has been a key element of this project to allow for kelp reforestation."

In September 2009, due to a lack of funding, the Aquarium will no longer be hosting Nancy to work on the Kelp Restoration project. Nancy is not giving up, "because of all of the work that still needs to be done, I am starting my own nonprofit and I will be looking for more creative ways to get out to the kelp to keep working. I can't do this alone, it's been a team effort thus far."

Nancy will continue her work to restore the kelp, and bring the life back to Orange County's coastal ecosystem. Stay tuned for more restoration news in the future, she's got big plans. She is hoping to teach high school students to grow abalone and maybe White Sea bass which will then be restocked on local reefs.


Nancy's energy is infectious, her efforts are seemingly tireless and she has inspired hundred if not thousands of people to take action. Her knowledge and passion for the ocean can be experienced by diving, swimming or just looking at the kelp beds that she and her team have already restored.

To find out more about Nancy Caruso or one of her projects go to her website. Tax deductible donations are always welcomed.


RELATED ARTICLES
LATEST EQUIPMENT
Be the first to add a comment to this article.
Newsletter
Travel with us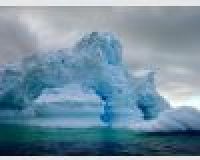 Antarctica
Plan Your Adventure >
Featured Photographer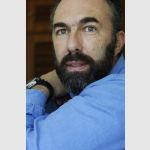 Luis Quinta
Expert Photographer
Luis Quinta was born in Lisbon on March 6, 1965. When he was 14, he began wandering underwater in Sesimbra and in 1988 he took his first underwater photos. During his 18-year career he published around a thousand articles,...