News
"Shark and Awe in the U.S. Senate"
On September 29, 2010, Sen. Tom Coburn (R-Okla) blocked The 2009 Shark Conservation Act from passing. Coburn argued fiscal restraint as his reason to not allow The Shark Conservation Act.
Edward Dorson recently wrote an article about this issue for the Huffington Post. Sharks are endangered and there is an ever growing demand for their fins. The time to act is now. In his words, "The U.S. Shark Conservation Act of 2009, a bill that offered a critical lifeline for sharks, has recently been blocked by a dysfunctional U.S. Senate. If not rapidly passed, the Act will have no purpose once sharks hit their impending point of no return. Resurrecting this legislation is urgently needed for both the preservation of sharks and our nation's fading conservation ethos."
Edward Dorson told us that his intent with the Huffington Post piece as well as gaining more exposure for the Act is to "get people beyond the thinking/talking stage and to take the requested action." What is that action? Contact your Senators by mail or fax and let them know how important it is to you that they work to keep this bill alive and get it passed. In addition, send your protest to Senator Tom Coburn and ask that he withdraw his objection to The Shark Conservation Act of 2009 (S.850)
Senator Tom Coburn
172 Russell Senate Office Bldg. Washington, DC 20510 fax: 2 02-224-6008 Tulsa fax: 918-581-7195 Oklahoma City fax: 405-231-5051
http://www.facebook.com/teamcoburn
Edward also added that, "While the inhumane aspect of shark finning may be your primary motivation for action, Senator Coburn's objection to the Act is rooted in a false notion that it's fiscally reckless and a "special interest." Emphasize the economic facts from my article in your protest. Preventing species' extinction and saving hundreds of millions of dollars for a mere $0.04 per average family is a no-brainer: http://www.washingtonwatch.com/bills/show/111_SN_850.html
We owe this relatively small effort to the oceans, to ourselves and to future generations. There's still a window of opportunity, but it's rapidly closing. Please take action before the lame duck session of the 111th Congress that convenes on November 15th."
Please take the time to read "Shark and Awe in the U.S. Senate," and take action.
RELATED ARTICLES
LATEST EQUIPMENT
Be the first to add a comment to this article.
Newsletter
Travel with us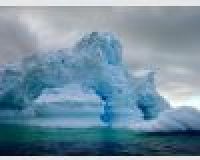 Antarctica
Plan Your Adventure >
Featured Photographer
Daren Beaumont
Photographer
My "underwater photographic style" took some time to develop. I wanted my images to be different to any other photographer. I spent a few years in developing an "artistic" style. Photographing contrasting...