News
Seventh Annual United Nations World Oceans Day Photo Competition
By Ian Bongso-Seldrup, March 30, 2020 @ 06:00 AM (EST)
Overall World Oceans Day Theme Winner (2019) by David Salvatori

In 2008, the United Nations General Assembly decided that, as from 2009, June 8th would be designated by the United Nations as "World Oceans Day." We recognize that our oceans are essential to securing food and survival of all life on planet Earth. They power our climate and they are a critical part of the biosphere. Even when people all around the world are dealing with the unprecedented measures to suppress the COVID-19 pandemic, our oceans are still taking care of us!
World Oceans Day encourages you to make a difference in your life, in your community, and in the world by taking action to protect our ocean—for present and future generations. Despite the huge challenges facing the world's oceans such as plastic pollution, overfishing and climate change, by working together we can achieve a healthier ocean that will provide for the billions of humans, plants and animals which depend on it every day.

From Ellen Cuylaerts, UN World Oceans Day Photo Competition Curator:
We appeal to all image-makers to enter the seventh edition of the United Nations World Oceans Day Photo Competition. Most of you are probably locked-down for the next few weeks. Our past encounters with marine life are now more cherished than ever and have us longing to be in the water again and show the beauty of the seas, the calming effect the waves have on us, the breeze taking all our worries away on a coastal walk. Now, more than ever, we need a reminder of the resilience we expect from the oceans and the lack of breathing space we have been giving her. We invite you to dive into your image library and enter the competition!
Apart from our classic categories open to images of underwater marine life, seascapes, landscapes, human interaction, and images showing the challenges facing the oceans, we have added some new categories to motivate you to enter pictures with perhaps less aesthetic value but strong visual storytelling values. Enter this year's theme category "Innovation for a Sustainable Ocean", give us hope by showing how the oceans are restoring themselves by submitting to the "Rejuvenation" category, wow us with your creativity and imagination in the "Digital Ocean Photo Art" category, and as we kick off the Ocean Decade (2021–2030), inspire others with your images demonstrating "Science in Action"!
This year, we are asking every participant to agree to our charter of ethics in underwater photography. We hope that this charter will be an example for many competitions around the world, inviting photographers not just to enjoy the oceans but to lead by example and be true ocean ambassadors.
The Contest
Photography is a powerful medium to convey a feeling or a message. This open and free photo competition seeks to inspire the creation of imagery capturing the beauty, the challenges and the importance of the ocean and humankind's relation to it, hoping to contribute to actions to preserve it.
The photo competition has 10 thematic categories open for submissions:

NEW

Innovation for a Sustainable OceanI

NEW

RejuvenationII
Underwater Seascapes
Underwater Life
Above Water Seascapes
Human Interaction: Making a Difference
Clean Our Ocean – Images relating to the ocean that show the positive or negative consequences of human interference above or below the waterline

NEW

Digital Ocean Photo ArtIII
Youth – Open category for photographers under 18 years of age as of May 1st, 2020IV

NEW

Science in Action: Ocean Decade 2021–2030 categoryV
| | |
| --- | --- |
| I | The World Oceans Day 2020 Theme: "Innovation for a Sustainable Ocean" |
| II | We want to see the resilience of the ocean. Now that traffic is reduced to a minimum globally, we are curious to see in images how this translates in the water in your area, whether it be urban waterways or oceans |
| III | Open to images that have been creatively manipulated using photo-editing software. There are no restrictions on what tools and techniques you can use for this category |
| IV | Open to any image of the ocean, below or above the surface, including images that have been creatively manipulated using photo-editing software |
| V | The objective is to show scientists (or citizens doing science) at work measuring, observing, evaluating, teaching field classes, in labs examining ocean materials such as corals, deploying equipment, or conducting ocean literacy activities with the public. |
Entries must be submitted electronically in accordance with the contest guidelines and subject to the contest rules.
DEADLINE EXTENSION: All entries must be submitted by May 3rd, 2020 at 12 midnight Eastern Standard Time (EST).

Winners
Winning images will be recognized at the United Nations on Monday, June 8th during the United Nations' event marking World Oceans Day 2020.
Recognition and diffusion of the winning images and finalists will be widely exposed throughout the contest websites, the media and the informational materials related to subsequent competitions. Winning photos have been printed for exhibitions around the world.
Contest Rules
General Rules
The contest is open to entrants of all skill levels.
Photo contest staff and judges are not allowed to enter the contest.
Winners will be announced on June 8th, 2020 in New York, on the occasion of the marking of World Oceans Day at the UN, and published on www.unworldoceansday.org shortly afterwards.
Entries may have been taken from any camera, digital or film (as scanned slides).
Conservation rules will be strictly observed. Flora and fauna should never be stressed or endangered for the sake of a photo. Entries suspected of involving the following behavior will be disqualified:

Photographers visibly damaging the environment (e.g., gear dragging or kicking up sand, divers exhibiting poor buoyancy control)
Animals with signs of stress (e.g., puffed puffers, inking octopus)
Animals moved to an unnatural environment or risky location
Marine life being touched or placed (e.g., nudibranchs, coral polyps, seahorse tails)
Entrants will be obliged to agree to the following charter:


CHARTER FOR PARTICIPANTS
UN World Oceans Day Photo Competition

I, working in the underwater realm, commit myself to the following code of ethics and bringing education and awareness around my encounters, to help preserve our oceans and blue planet!

I will use my skills and ability as an image maker to attempt to faithfully reproduce the beauty, splendor and majesty of the underwater world and by doing so, to encourage other to become engaged in protecting it.

I will use my skills and ability as an image maker to attempt to faithfully reproduce the beauty, splendor and majesty of the underwater world and by so doing, encourage others to become engaged in protecting it.

I will use my skills and my voice in documenting the challenges the oceans face to raise awareness and as a call to action.

I will not stress or endanger subjects (fauna and flora) for the sake of an image. If the position of the subject is not contributing to a good image, I will either just document or observe. I will not manipulate or move subjects to an unnatural environment, not by touching nor by provocation.

I will work locally if applicable and contribute time to document and tell stories in support of local conservation initiatives.

I will consider the impact my image has once it gets distributed without the right context and withhold images that can spark sensationalism and wrong practices.

I will research my subjects before attempting to take images or footage of them, hence being aware of their behavior in the water and my reaction to them. This will create an awareness needed to keep the subjects and myself safe in the water. I realize by not understanding my subject I can unwillingly provoke a potentially dangerous situation in the water, thereby potentially creating a media backlash that disadvantages the subject (cf. sharks in the media).

I will practice what I preach! For example, in the fight against single-use plastic, I will use my reusable water bottle, hot drinks container, and so on. When attending events, I will share my concerns and ideas and will try to inspire not by pointing fingers but by giving the right example myself. I will not accuse nor name and shame but graciously lead by example to inspire others to do the same.

I will inform myself and people around me about sustainable food and better consumption choices, but will do that in a respectful and polite way.

I will create a rational dialogue with those that want to learn, talk at schools and inspire the next generations.

I will commit to negotiating a fair price when my images are used for commercial purposes. This will allow me and future image makers to create images with an impact to show the world and tell important stories.

I will contribute images or video/film to United Nations World Oceans Day communication activities and will take part in promoting the UN WOD Photo Competition.

Where I can, I will participate in UN World Oceans Day events and spread the word on social media #unworldoceansday. I will also help building the UN WOD movement during the whole year and will direct people to the portal site to share events, resources and content.

I will contribute to the UN World Oceans Day ripple effect in everything I do and understand that actions speak louder than words.

I will commit to dialogue and looking for constructive solutions when challenged and understand the power of compromise and diplomacy to obtain a common goal in conservation.
Images that have won or placed in photo contests with winning entries announced before March 1st, 2020 may not be submitted. Any single image that was part of a portfolio, but did not place as a single image, is eligible to be entered. A winning image is defined as follows:

Any image that has placed 1st, 2nd, or 3rd in a major photography contest (to be determined subjectively by judges)
Any image that has placed 1st, 2nd or 3rd in any photo of the year-type contest. Photos of the day, week, or month are eligible
Photographers retain all copyrights to their images. The organizers of World Oceans Day Photo Contest retain the right to publish the contest entries in any format to congratulate or feature the winners and their respective images, and to promote future World Oceans Day events, as well as for awareness-raising purposes for the work of the United Nations Division for Ocean Affairs and the Law of the Sea. Winning images will be included in a press release for third party websites and publications in the context of congratulating and/or featuring the winners and winning images, and to promote future World Oceans Day events. Winning images can be used by the Division for Ocean Affairs and the Law of the Sea, Office of Legal Affairs of the United Nations and their partners to promote awareness, preservation and conservation. Strict guidelines requiring photo credit and specific one-time press release usage are issued along with the press release.
Note on photo manipulation (applicable to all categories except "Digital Ocean Photo Art" and "Youth"): Post-processing images is allowed. This includes global adjustments to exposure, contrast, burning, dodging, cropping, sharpening, noise reduction, and tone. Minor cleaning of images is permitted, including the removal of backscatter, dust and scratches. HDR, panoramas, focus stacking or other techniques that involve using multiple images taken at the same time and place are also allowed.

Adding, removing or moving animals, people, plants or other objects is not allowed. For example, moving a fish, removing a reef element or adding a glow to a divers torch is not acceptable.

While digital manipulation is permitted, please keep in mind this not a Photoshop competition. All images should accurately represent the subject matter and nature. Images that appear to be overly processed may be disqualified at the judges' discretion.
Photo Submission Guidelines
Entries must be saved in JPEG format and should be sized to be between 2,000 and 6,000 pixels in the longest dimension. Please limit your images to a maximum file size of 5,000KB (5MB). Images will be viewed on a large monitor and should be in the AdobeRGB 1998 or sRGB color space.
Please do not include any watermark or borders on your images. These elements will detract from the image's impact. It's not that we don't want you to protect your images; it's just hard to appreciate an image with a watermark over it. (We will keep the display of winning images consistent, and when your image is displayed, it will be clearly labeled as your image.)
The same image can only be entered into one category.

Note: Entrants should retain high-resolution and RAW files, if applicable, of their submissions. In the event your submission is selected as a finalist or winner, you will be asked to submit a high-resolution image for printing and display, and, if applicable, a RAW image to check if adjustments made to the image comply with the rules.

Above Water Seascapes – Winner (2019)
Caine Delacy

Co-organizers
If your organization would be interested in supporting the Annual World Oceans Day Photo Contest please contact us here.
LATEST EQUIPMENT
Be the first to add a comment to this article.
Newsletter
Travel with us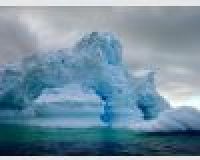 Antarctica
Plan Your Adventure >
Featured Photographer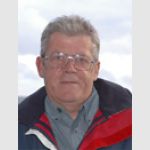 Peter Rowlands
Expert Photographer
Peter is the publisher of the online magazine Underwater Photography which he started in 2001. He is also half of Magic Filters which have revolutionized digital photography underwater with available light. In addition he...