News
September Underwater Photo Contest Theme & Prize
The theme for the September 2009 monthly underwater photo contest is "EYES".
Entering the contest is easy
You can add images to one of your existing galleries on DPG or create a new gallery just for your contest entries. Please simply add the tag
Eyes909
to your entries. The tag is easy to add to the image while uploading. The tag must be included exactly as "Eyes909" in order to enter.You may enter up to three images. The deadline is the last day of the month.
*** Please do not enter more than three images. Only the first three will be accepted for the contest. ***
Guidelines and a complete list of rules can be found here
. Good luck!
The prize for September is the Abyss 22 regulator from Mares (value $600).
---
Quick Overview of the Abyss 22 regulator:
Abyss gained its reputation for reliability by setting many diving records, such as deep-solo-dive at -313m and 101 divers breathing simultaneously for 40min from a single MR22 first stage. Firm tradition has evolved thanks to the new engineering and design. All Metal, more performance, more reliability…more Abyss.
Tri-material Valve:
Patented technology, conceived and created to optimize performance, safety, and reliability. This brass valve is covered with a hard PU then the head is layered olecularly with a soft PU. Tri-material (brass, soft polyurethane, and "heavy duty" polyurethane) reaches a new level of durability.

All Metal technology:
Metal second stages have superior performance than plastic second stages, especially in cold water, thanks to the high thermal conductivity that limits the freezing effect. Additional benefits are the improved durability, the longer working life and the less dry mouth breathing.
Dynamic Flow Control:
DFC system minimizes the intermediate pressure drop during inhalation, making it possible to use a simpler and more reliable second stage. Any type of manual adjustment is not necessary, thanks to the consistency derived from first stages that guarantees a stable flow of air, even under extreme conditions.
Max Comfort:
Comfort is always one of the primary design elements in Mares equipment. Mares through superior technology continues to research, innovate and upgrade your level of comfort before and during your dive. Equipment marked with Max Comfort bring this quality of comfort to the most up-to-date premier pinnacle.

Cold Water:
Designing and engineering products for cold water diving requires maximum attention to performance, safety and technical details. Mares creates equipment specific for cold water and ice diving. Rigorous tests ensure top notch performance keeping you comfortable, warm and secure. Even the US Navy has conceded Mares to be the best equipment for extreme conditions.

For Demanding Divers:
Those who dive frequently and in difficult conditions need products featuring superior quality and consistent performance, time and time again. Mares has always focused on new technologies and innovative products that lead to concrete benefits: superior reliability and performance will be appreciated by the most experienced demanding divers.
Mesh Grid:
The patented mesh design of the second stage cover reduces the pressure of water fl owing onto the second stage diaphragm and minimizes free-flow. Even in strong currents it eliminates the need for a knob to 'de-tune' your air delivery system to stop free fl owing: Advanced Technology through basic physics.
Super Flex Hose:
ares developed the new "superflex" hose after many years of testing and research. The results achieved far surpass the tests required by EN250, and even the highly stringent additional tests Mares applies for use in extreme conditions. Its exceptional softness and extremely light weight guarantee the maximum freedom of movement.
---
All of our prize sponsors provide products that we believe in. We will never offer prizes that we wouldn't use oursleves. Please support our sponsors, since they make these contests possible.
RELATED ARTICLES
RELATED PRODUCTS
Be the first to add a comment to this article.
Newsletter
Travel with us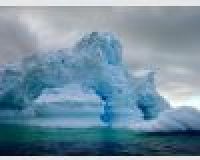 Antarctica
Plan Your Adventure >
Featured Photographer