News
ScubaClick Announces Scuba.Digital 2020 Online Dive Show
By Ian Bongso-Seldrup, June 25, 2020 @ 09:00 AM (EST)

With so many dive shows around the world canceled due to the ongoing COVID-19 pandemic, you're probably missing that connection with your fellow divers, and missing out on what's happening in the industry. Scuba.Digital 2020, a new global online dive show, aims to fill that void.
Like a physical show, Scuba.Digital's goal is to "bring diving liveaboard operators, resorts, dive shops and clubs together online." Attendees can tune in to live presentations, discussions, demos, lectures and classes, while exhibitors—liveaboard operators, dive shops, manufacturers, tourism bureaus—get a free "Online Exhibition Stand" where they can talk to customers, meet other exhibitors, and sell trips and equipment.
Tickets cost $20, but there are discounts for early birds: $10 for the first 500 and $15 for the next 1000. For more information, visit scuba.digital.

---

PRESS RELEASE
ScubaClick Ltd Presents Scuba.Digital 2020
Scuba.Digital 2020 is the new global online dive show that will take place from 23rd to 26th Oct 2020, featuring exhibitors and speakers from around the globe and showcases of destinations.
ScubaClick Ltd is proud to launch Scuba.Digital 2020 and will offer the scuba diving, free diving and snorkelling industries a means by which to access prospective customers in a way that has not been done before and that is not affected by COVID-19. With many traditional scuba diving shows around the world cancelled or postponed, Scuba.Digital will bring diving liveaboard operators, resorts, dive shops and clubs together online. Exhibitors and speakers will provide an extensive series of live presentations, discussions, demonstrations, lectures and classes for the general public to delve into.
More details about Scuba.Digital:
Exhibiting is Free and includes

Exhibitor Booth
2 Free Tickets per Exhibitor
Tech Support
Marketing Tools

Tickets are available online via https://scuba.digital

$10 for the first 500
$15 for the next 1000
$20 thereafter

Event Info Hubs

Photo Hub
Oceans Drop In
Liveaboard Life
Resorts Rest
Shiny Stuff
Tech Tub
Wreck Heaven
Coral Class
Free Diving
Freshwater Discovery
+ more

Destination Showcases

Best of British
Magic Maldives
Incredible Indonesia
Marvellous Micronesia
South Pacific Heaven
Red Sea Range
Alluring Asia
Amazing Australia
African Adventure
East Pacific Pelagic Magic
Mediterranean Showcase
+ more

Exhibitor Quotes
"We live in interesting times and this is an interesting solution to the current situation. While we try to find our way back to the new normal this solution in an innovative challenge. While not replacing the social interaction of human to human contact lets embrace the possibility of technology to bring us together".
Simon Walsh – Nature Island Dive, Dominica
"When the going gets tough, the tough gets going!' Grateful to the team at Scuba.Digital for moving at great speed to adopt to the new reality. This will empower all stake holders while minimising the impact of COVID-19 on our industry."
Dawit Gebre-ab – Siyyan Travel & Leisure

Sponsors

Exhibitor List (as of 24th June 2020)
Blue Force Fleet
Heaven Saphir Liveaboard
Sea Safari Cruises
Dive Patches International
S.G.Scubagaskets
ITDA Group International
Siyyan Travel & Leisure
Maui Vera
Calico Jack Charters
PT Inner Seas Adventures
Galaxy 720 Liveaboard
The Chilam Group
Lightning Strike Media Productions
Tiare Cruise
Infiniti Liveaboard
Navatics Technology
St. Andrew's Divers Cove
Underwater Tour
WaterMate Boats
Carpe Diem Maldives
Honors Club Maldives
DIVEIN.com

Nature Island Dive
Diveplanit Travel
SuperDive Tossa de Mar
Dune World
Buceo Anilao Beach and Dive Resort
Oyster Diving
Handcrafted Gift LLC
Indalosub S.L.
Diving in Elba
Ocean Geographic
C & R Testing
Snorklean
Finclip SRL
Dive in Culture
Pelagic Fleet
Lumbalumba Diving
Thalassa Dive Resorts
DivingPass
Asia Liveaboard
TribloO
Hamata Mangroves Diving Safaris

La Galigo Liveaboard
Go Dive Bali
Liveaboard Indonesia
Rafida Liveaboard
Jungle Bay Hotel Dominica
PT Sindra Nusantara Jaya
The Smiling Seahorse
Go Dive Bali
Les Peluches de Marius
Magic Resorts Philippines
Naomi Bergau Photography
Sunset House
CZUnderwater Ltd
Adelaar Exclusive Liveaboard Indonesia
Damai Liveaboards
Profondo Blu Ustica SRL
Fundiving Curacao
Liquid Diving Adventures
Swanage Boat Charters Ltd
Kasai Village Dive Resort
Reef-World (Green Fins coordinator)

About ScubaClick Ltd
Based in the United Kingdom, ScubaClick Ltd has extensive knowledge in the scuba diving industry. Being divers and master scuba snorkellers themselves, the four directors provide an online liveaboard management, reservation and online booking system. With Scuba.Digital they now give attendees, exhibitors, speakers and sponsors the opportunity to participate in a dive show via their browser – directly from the comfort of their home, office or hammock.
RELATED ARTICLES
LATEST EQUIPMENT
Be the first to add a comment to this article.
Newsletter
Travel with us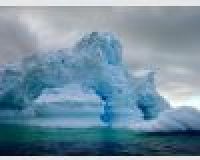 Antarctica
Plan Your Adventure >
Featured Photographer