News
Scientists Discover How Ultra-Black Deep-Sea Fish Disappear
By Ian Bongso-Seldrup, July 17, 2020 @ 09:00 AM (EST)
Source:
BBC

Shooting marine portraits in low light and poor viz is a tricky prospect for any underwater photographer and their camera, but if your subject is a deep-sea fish whose skin absorbs 99.5% percent of the light that hits it, you've got a serious challenge on your hands. Just ask Karen Osborn, a research zoologist from Smithsonian's National Museum of Natural History who has been leading a study into how certain deep-sea fish absorb light so efficiently.
In work published in the journal Current Biology, Dr Osborn's team describes the unique arrangement of pigment-packed granules that enables some ultra-black fish to absorb nearly all of the light that strikes their skin. That's serious black—blacker than black paper, electrical tape, or a new tire. It's the kind of blackness that can make the difference between life and death when you dwell in the deep sea at depths beyond 650 feet.
The researchers discovered that the pigment in the skin of ultra-black fish, melanin, is found in abundance in a densely-packed, thin, continuous layer. "Effectively what they've done is make a super-efficient, super-thin light trap," says Osborn. "Light doesn't bounce back; light doesn't go through. It just goes into this layer, and it's gone." The unique strategy could lead to new ultra-black materials, including coatings for the interior of cameras or telescopes, and for camouflage.
Not surprisingly, Osborn initially had a very tough time photographing these ultra-black fish, but as you can see from these stunning images that accompany the study, she eventually succeeded. "It took a lot of special lighting," she told the BBC, without giving anything away. "And a lot of Photoshop."
Read more here.

RELATED ARTICLES
RELATED PRODUCTS
Be the first to add a comment to this article.
Newsletter
Travel with us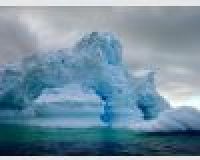 Antarctica
Plan Your Adventure >
Featured Photographer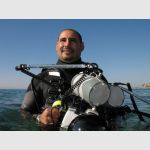 Noam Kortler
Expert Photographer
Noam Kortler is connected to the sea since he can remember him self. he was born on the coast of the Mediterranean sea of Israel and was diving and surfing when ever he could He moved to Eilat, the south popint of israel to...