News
Sampling Heron Island Part 2, Census Of Marine Life (Video)
by Rick Morris
From Jules Vern to Steven Speilberg we all have a certain curiosity for the unknown that lurks beneath the waves. It's always what we can't see that draws us in and gets the heart pounding in our chests.
In part 2 of Searching Heron, I'll reveal the product of every oceanographer's, cinematographer's and photographer's dreams. One of the primary objects of a CReef's Researcher is what the naked eye doesn't see. They collect dead coral heads and extract the critters that live inside; most so small that even my macro lens is barely up to the task. In this short segment you'll see new species of squat lobsters, flat worms, pistol shrimp and what appears to be an environment devoid of life.

This type of camerawork is, for me, the most challenging. How do you make the science interesting when you can't see the subjects, when the canvas looks like a wasteland and the current threatens to carry you away before you can even power-up.
Every night after the science was done, the coral heads smashed to pieces, my job would begin. The still photographer, Gary Cranitch, and I would create our own aquatic world in the lab. Petrie dishes, aquariums and black velvet our canvas, tungsten and strobes our sun. Throw in a little coral sand and a ctenophore appears to be swimming through space while alga appears to be a new galaxy. Making objects so often neglected, so beautiful, that it seems inconceivable that we could let them perish… Yet perish they will if we don't act and act soon…
Without the Census how would we ever know what we stand to lose…
(Images: Census of Marine Life)
Stay tuned in for the next adventure off the coast of Maine, they call it "NAGISA"
RELATED ARTICLES
LATEST EQUIPMENT
Be the first to add a comment to this article.
Newsletter
Travel with us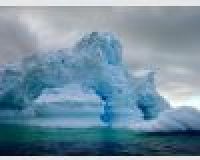 Antarctica
Plan Your Adventure >
Featured Photographer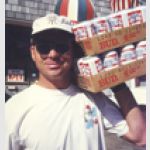 Kirk Weddle
Expert Photographer
Kirk Weddle photographs enticing imagery for editorial, advertising and corporate clients all over the world, including Coca-Cola, Toshiba, Microsoft, Geffen Records, Rolling Stone, and Maxim. Kirk shoots environmental...