News
Review of My Nikon D3 - Almost...
How exciting - I ordered my D3 two weeks ago on backorder, and voila - I finally received a package last week. How disappointed I was to find the extra battery to my D3, but no camera!
So for the last week, I've had my D3 extra battery perched on top of my desk. It's be
en bringing me inspiration ever since. The battery is very ergonomic and technically superior to any extra battery I have ever shot with. I shut the lights off and still found it. No other battery can work in low light better. My extra battery and I have had many a conversation about the new TSA regulations regarding spare lithium batteries on flights, so it now knows that it will always be close by my side in carry-on, or tucked away inside the D3 itself in the cargo hold - either way it certainly won't be lonely.
All joking aside, I think I'll have the D3 in my hands later this week. Once I get out there to play with it for a few days I'll post some samples and my thoughts. There are so many new DSLR's hitting the market this year and it seems like a watershed year for quality of sensors and overall image making potential. But one must ask themselves - how do the housing manufacturers deal with the onslaught of new cameras? Especially when some of the cameras are vastly superior to the last round that came out just 18 months ago or so? Unfortunately the housing manufacturers do not get pre-production models and receive very little information from the camera companies, and then must make a bet on which models are going to be most popular / appropriate for underwater shooters. This must make R&D very frustrating! In fact, keep your eyes open for an interview with some of the manufacturers on this very topic within the next two weeks right here on DPG.
The D3 itself is an amazing piece of equipment and well worth the $5,000 price tag. Now if I could only get my housing before my next shoot (hint, hint Sea & Sea).
Happy shooting everybody!
RELATED ARTICLES
LATEST EQUIPMENT
Be the first to add a comment to this article.
Newsletter
Travel with us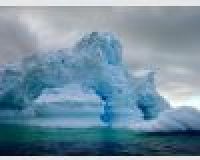 Antarctica
Plan Your Adventure >
Featured Photographer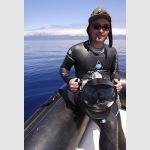 Jens Kuhfs
Expert Photographer
Born a Pisces, it should be no surprise that he has taken to the water. Jens Kuhfs has taken to the underwater. And he takes us with him when he captures his encounters in the blue depths of our planet with his camera, and...