News
Retra Announces 4th-Generation Strobe Series
By DPG Editorial Staff, May 29, 2023 @ 10:00 AM (EST)

Retra has announced fourth-generation versions of its Flash strobe called the Flash Pro Max, Flash Prime+, and Flash Pure.
The three models differ in terms of both power and features. The top-of-the-line Flash Pro Max has an output of 140 Watt-seconds (Ws), includes a leakage detection system, a back panel OLED display, and high-speed sync (HSS) functionality. The midrange Flash Prime+ has an output of 90Ws and the same features as the Pro Max except for the back panel display. Finally, the entry-level Flash Pure has an output of 70Ws and features neither leakage detection, the back panel display, nor HSS. Interestingly, the Flash Pro Max and Flash Prime+ each offer 10Ws lower maximum power than the corresponding earlier models, Flash Pro X and Flash Prime X.
Retra says the latest strobes have "completely redesigned" electronics, such that the new models require "less power for the same light output." The optical triggering system is now more reliable, with the strobes firing even when using "sub-optimal fiber optic cables." In addition, the control dials are now more robust and easier to operate, especially with gloves. Perhaps the biggest news is the redesigned battery compartment, which accepts four AA batteries as standard, and an additional four AAs when the Booster is added. Unlike the Supercharger, which performed this function for earlier models but protruded significantly behind the strobe, the Booster sticks out only a small distance. According to Retra, the Booster doubles battery life and halves recycle time.
Available from retailers such as Backscatter, the Flash Pro Max, Flash Prime+, and Flash Pure are priced at $1,575, $1,250, and $1,025, respectively. The Booster costs $185.

---

When purchasing underwater photography equipment like the products mentioned in this article, please support DPG by supporting our retail partner—Backscatter.com.
---

PRODUCT INFORMATION
Imagine the Perfect Light Source
It's all about improving our best. The new Retra Flash Series is the highest expression of our endless pursuit for the perfect lighting tool for underwater photography. The next level of Underwater Strobe Technology is here:

Retra Flash Pro Max
It is simply the best underwater strobe we have ever produced. The new Pro Max has the highest power output of the new Retra Flash Series, a new OLED back panel display and is the ultimate lighting tool for any underwater photographer.

Retra Flash Prime+
Featuring the same lamp and reflector design as the Pro Max but with 50% less power output and without the back panel display. The Retra Flash Prime + provides smooth lighting in almost any condition.

Retra Flash Pure
The Pure is our entry level strobe with a smaller lamp and reflector that will satisfy the needs of every beginner or a serious macro photographer.

Pro Max Features
Sturdy & Elegant design: The monolithic aluminium alloy casing is made to withstand depths up to 100 meters and offers superior cooling and is more resistant to vibration
Circular Flash-tube: The circular flash-tube offers high quality of light output with softer and more evenly distributed illumination
Bayonet Mount: The front of the Retra Flash features the classic bayonet mount with a lock mechanism for safely attaching all existing Retra accessories
Optical Connector: The new optical triggering system is even more reliable than before, able to read optical input even from sub optimal fiber optic cables. Seamlessly compatible with the Inon threaded connector and the Sea&Sea plug connector
Mode Button: The Retra Flash has a variety of modes to choose from:

BATT/TEST (battery level & test)
M (manual mode)
TTL (through the lens mode)
HSS (high speed sync mode)
U (user defined mode)
SOS (emergency signal)
Backlit OLED display: The backlit OLED display shows you all necessary information in one spot - clearly visible in any lighting condition. Info: current mode, power setting, battery life, recycle time
Leakage Detection: Leakage detection system warns you if water ever gets into the battery compartment
Engineered to Perfection
For over a decade, a group of engineers and underwater photographers have teamed up with a single goal in mind: develop a true lighting tool for underwater photography.
To reach this goal, we continuously examined feedback from photographers during every step of the development process. The end result is a travel friendly strobe that is the most advanced underwater strobe its size.
So, whether you're a professional or just diving into the world of underwater photography, the Retra Flash will be your trusted companion on all your underwater adventures.

4th Generation of Underwater Strobe Technology
With our 4th generation series, we listened to all your comments and made changes to the Retra Flash to better suit your needs.
The electronics have been completely redesigned with efficiency and performance in mind. The new Retra Flash thus requires less power for the same light output.
We've also made improvements to the optical triggering system to make it more reliable. It is now able to read optical input even from sub-optimal fiber optic cables.

Intuitive Back Panel Controls
We've spent hundreds of hours analysing feedback from photographers on the field and tweaking our designs to bring you a back panel you are immediately familiar with.
We're also introducing a brand new innovation that is the centrepiece of the new Retra Flash series. The OLED display on the back of the Retra Flash Pro Max allows you to see all relevant information with a single glance - even in sunny shallow waters!
The display shows the current mode, power level, battery status, advanced controls and more.
The control dials are more robust to allow easy operation and more control when using gloves.

A reliable power source is the key
Our 4th generation Retra Flash models have a completely redesigned battery compartment that can now hold 8x AA cells without the need for a separate battery compartment, when using the Booster.
The Retra Flash is also the only underwater strobe with a built-in leakage detection system that warns you if water gets into the battery compartment.


Cutting-edge signal processing system
Our 4th generation Retra Flash Series feature the most advanced optical signal processing unit ever fitted to an underwater strobe.
The new optical signal processing unit can filter and detect a signal in almost any condition. The signal is dissected with microsecond precision and analysed with laboratory grade algorithms that run seamlessly in the background at all times.
It's hard to explain but the stunning results are so easy to love.


Photons that inspire
We have made no compromise when it came to light output and power. The new Retra Flash triggering system is our most efficient design yet.
The Retra Flash features a new circular flash tube, reflector and a new frosted dome design. This enables soft and evenly distributed illumination of the subject, providing stunning results in a variety of conditions.
For more information on the quality of light, read the full article by clicking the button below.


RETRA UWT APP
The world's first underwater strobe with smartphone connectivity
We wanted our users to have as much control and information on the performance of their Retra Flash as possible. That's why we made the Retra UWT Application (for Android & iOS) that can be paired with your Retra Flash via bluetooth.
The Retra App provides basic information like, current version, battery levels, and number of flashes made, as well as advanced features like firmware updates, and programmable Advanced user modes.

RELATED ARTICLES
LATEST EQUIPMENT
Be the first to add a comment to this article.
Newsletter
Travel with us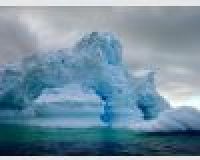 Antarctica
Plan Your Adventure >
Featured Photographer
Carlos Minguell
Expert Photographer
Carlos started uw-photography in 1992 and since then he has won more than 100 uw-photo competitions and photo contests. After 2 World Championships and 9 Spanish Championships, he is now co-owner of OCEAN-PHOTOS, where he...