News
Research: How Nudibranch Severs Limbs to Protect Itself
By Ian Seldrup, January 5, 2016 @ 04:45 AM (EST)
Source:
Science Daily

A new study has investigated the amazing anatomy and behavior associated with Melibe leonina, a well-known species of nudibranch that practices autotomy—or "self-cutting"—to protect itself. For example, if a crab attacks the sea slug and tries to grab one of the plate-like appendages that run along its back, the plate will come free—severed by the nudibranch itself.
The researcher, developmental biologist Louise Page from British Columbia's University of Victoria, believes this self-cutting behavior is a defensive mechanism that allows the slug to escape predators. "When they are handled roughly or pinched, the tissue at the base of the cerata seems to melt away, and they just pop off," says Page—"cerata" being the scientific name for the animal's back appendages. Page theorizes that the cerata of Melibe leonina act as a decoy, to deflect attention away from the creature's vulnerable oral hood.
The question Page is trying to answer is how the nudibranch avoids bleeding from the wound left by the severed appendage. Looking at the base of the cerata, she discovered unique cells that seem to be involved in breaking down connective tissue, as well as two special muscular sphincters. She hypothesizes that after the connective tissue is broken down, these sphincters contract to cut the cerata and then close the wound.
Page is continuing to study the mechanism of autotomy, and she believes that the work could also perhaps lead to medical applications in wound healing.
Read more here.
RELATED ARTICLES
LATEST EQUIPMENT
Be the first to add a comment to this article.
Newsletter
Travel with us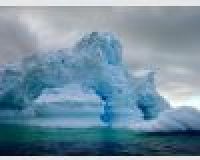 Antarctica
Plan Your Adventure >
Featured Photographer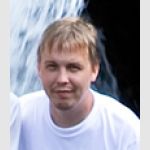 Alexander Safonov
Photographer
My affair with underwater photography started with a basic curiosity about taking pictures underwater two and half years ago, and rapidly became my biggest hobby, which consumes enormous chunk of my free time now! My favorite...