News
Research: There's a Big Freshwater Sea Under the Atlantic Ocean
By Ian Bongso-Seldrup, June 26, 2019 @ 10:00 PM (EST)
Source:
Live Science

According to a new paper published in the journal Scientific Reports, there's a huge freshwater aquifer hiding in the U.S. The curious part? It's off the northeastern coast—under the Atlantic Ocean. Scientists don't yet know exactly how big it is, but indications are that it's gigantic—possibly the largest of its kind—extending around 220 miles from Massachusetts to southern New Jersey. It may contain as much as 670 cubic miles of water.
The reseach confirms what has been suspected since the 1970s, when oil companies drilling off the coast occasionally hit fresh water instead of oil. However, until now, it hasn't been understood whether these deposits were scattered or part of a larger, continuous expanse. Interestingly, it is electromagnetic imaging technology long been used to locate oil beneath the seafloor that is now being used to find fresh water underground. The tech was pioneered by the study's co-author Kerry Key, a geophysicist at the Lamont-Doherty Earth Observatory at New York's Columbia University.
In 2015, along with co-researcher Rob Evans, from the Woods Hole Oceanographic Institution, Key undertook a 10-day mission at sea gathering data off the coast of New Jersey and Massachusetts. Instruments were dropped to the seafloor to measure the electromagnetic fields below and an additional device was towed behind the ship emitting electromagnetic pulses and measuring the responses from the sub-seafloor. The same science is behind both methods: Fresh water conducts electromagnetic waves less well than salty seawater, making any fresh water pools stand out. What the scientists ended up looking at weren't isolated pockets off fresh water but a massive aquifer, starting at about 600 feet below the seafloor and extending down to about 1,200 feet below the ocean bottom.
According to the researchers, the water likely got trapped under the ocean at the end of the last ice age, 20,000 to 15,000 years ago, when fresh water from melting glaciers got stuck in sediment traps as sea levels rose.
RELATED ARTICLES
LATEST EQUIPMENT
Be the first to add a comment to this article.
Newsletter
Travel with us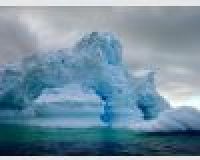 Antarctica
Plan Your Adventure >
Featured Photographer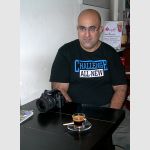 Ilan Ben Tov
Photographer
I'm fortunate to live 3 hours ride from the Red Sea where I'm doing most of my diving especially in Eilat, which is located in the northern part of the gulf of Akaba and has excellent diving conditions. I spend dive...