News
RED Makes Komodo 6K Official
By Ian Bongso-Seldrup, October 15, 2020 @ 06:30 AM (EST)
RED has finally made its latest cinema camera, the Komodo 6K, official. And, in case you missed it, there's already a Nauticam housing for it! The camera can record 6K 17:9 (6144 x 3240) at 40fps, 5K 17:9 (5120 x 2700) at 48fps, 4K 17:9 (4096 x 2160) at 60fps, and 2K 17:9 (2048 x 1080) at 120fps.
The Komodo is built around Canon's new RF mount, boasts a new 19.9MP Super 35 Global Shutter sensor with a resolution of 6144 x 3240 pixels and a claimed dynamic range of 16+ stops, and features a high-resolution touchscreen for navigation and previewing content. The RF mount allows you to use various adaptors for different lens choices, such as RF to EF and RF to PL. The camera comes with the Canon EF-EOS R adapter and supports electronic control of EF lenses, but does not currently support electronic control of RF lenses. The camera has two slots for Canon BP-9XX series batteries.
Available in November, the RED Komodo 6K is priced at $5,995.

---

PRODUCT INFORMATION
KOMODO 6K
SKU#: 710-0333
$5,995.00
KOMODO 6K is the latest breakthrough product in RED's long line of innovative image capture technology. The newest entrant into the RED lineup is a compact and highly powerful cinema camera. It features RED's cinema grade image quality, color science and sensor technology into a portable form factor so users can take it anywhere and adapt it to any shooting scenario. ​
The new sensor in KOMODO is a 6K S35 global shutter sensor that breaks new technical ground by eliminating the need to sacrifice dynamic range and meets the RED standard of unmatched imagery without any creative or technical compromises. KOMODO also features a built-in Canon RF mount allowing users the flexibility to use numerous different lens adapters, such as Canon EF, PL and Leica M mount. KOMODO also has a DC IN power port and can also be powered using two Canon BP style batteries.
In-Camera Language Support: English, Simplified Chinese, Japanese, German, Spanish, French​​
NOTE: The KOMODO 6K has an adaptable RF lens mount. KOMODO requires a lens mount adapter, i.e. RF to EF, RF to PL, in order to shoot.​ Canon Mount Adapter EF-EOS R included with camera.


TECHNICAL SPECIFICATIONS
SENSOR TYPE: KOMODO™ 19.9 MP Super 35mm Global Shutter CMOS
EFFECTIVE PIXELS: 6144 x 3240
SENSOR SIZE: 27.03 mm x 14.26 mm (Diagonal: 30.56mm)
DYNAMIC RANGE: 16+ Stops
MOUNT TYPE: RF mount
Accepts Canon RF mount-based lens adaptors for diverse lens choices
Supports Canon EF with full electronic communication via compatible Canon RF mount adapters, and supports mechanically operated RF lenses (electronic control of Canon RF lenses not supported at this time)1
MAX DATA RATES: Up to 280 MB/s using RED Pro CFast or other qualified CFast 2.0 media cards [1]
REDCODE® RAW MAX FRAME RATES: 40 fps at 6K 17:9 (6144 x 3240)
48 fps at 5K 17:9 (5120 x 2700)
60 fps at 4K 17:9 (4096 x 2160)
120 fps at 2K 17:9 (2048 x 1080)
PLAYBACK FRAME RATES (PROJECT TIME BASE): 23.98, 24, 25, 29.97, 30, 50, 59.94, 60 fps, all resolutions
BEST AVAILABLE REDCODE® SETTINGS
REDCODE HQ, MQ and LQ at 6K 17:9 (6144 x 3240) up to 40 fps
REDCODE HQ, MQ and LQ at 4K 17:9 (4096 x 2160) up to 60 fps
REDCODE HQ, MQ and LQ at 2K 17:9 (2048 x 1080) up to 120 fps
REDCODE® RAW
ACQUISITION FORMATS2:
6K 17:9 (6144 x 3240), 2.4:1 and 16:9
5K 17:9 (5120 x 2700)
4K 17:9 (4096 x 2160)
2K 17:9 (2048 x 1080)
APPLE PRORES:
4K (4096 × 2160) at ProRes 422 HQ and ProRes 422 up to 60 fps
2K (2048 × 1080) at ProRes 422 HQ and ProRes 422 up to 120 fps
CONSTRUCTION: Aluminum Alloy
WEIGHT: 2.10 lbs (without body cap and Cfast card)
BATTERY TYPE: Two slots for BP-9XX series batteries
DC POWER INPUT: +7 to +17 V DC via the integrated 2-pin DC-IN port
OPERATING TEMPERATURE: 0°C to 40°C (32°F to 104°F)
STORAGE TEMPERATURE: –20°C to 50°C (–4°F to 122°F)
STORAGE RELATIVE HUMIDITY: 0% to 85% non-condensing
COLOR MANAGEMENT: Image Processing Pipeline 2 (IPP2)
Supports 33×33×33 3D LUTs
Supports import of CDLs
AUDIO: Integrated dual channel digital mono microphones, uncompressed, 24-bit 48 kHz
Additional dual channel via integrated 3.5mm audio jack, uncompressed, 24-bit 48 kHz
REMOTE CONTROL: WiFi for camera control via interchangeable antenna with SMA connection
Genlock, Timecode-in, GPIO and Ctrl (RS232) via the integrated 9-pin EXT Port
Wired control via KOMODO Link Adaptor, using USB-C or Gigabit Ethernet (compatible USB-C to Ethernet adapter1 required) allowing camera control and live MJPEG preview video feed
MONITOR OUTPUTS:
Integrated 12G-SDI with 6G-SDI, 3G-SDI and 1.5G-SDI modes
12G-SDI: Up to 4096 x 2160 4:2:2 for 60p
6G-SDI: Up to 4096 x 2160 4:2:2 for 30p
3G-SDI: Up to 2048 x 1080 4:2:2 for 60p
1.5G-SDI: Up to 2048 x 1080 4:2:2 for 30p, 24p
SMPTE Timecode, HANC Metadata, 24-bit 48 kHz Audio
MONITOR OPTIONS: Integrated 2.9″ 1440×1440 touchscreen LCD with preview and camera control
Wireless live preview video feed via 2.4Ghz/5Ghz WiFi for framing
RED CONTROL: Access full camera controls and live preview from iOS or Android devices.
Available from the Apple App Store and Google Play Store (coming soon). RED Control works wirelessly or wired via the KOMODO Link Adaptor (sold separately).
1. For more information on compatible accessories, go to red.com/third-party-accessories
INCLUDED
KOMODO 6K BODY​
AC Power Adaptor 45W​
Mini World Travel Adaptor Kit​
RED Logo Sticker​
KOMODO Information Card (incl. registration and support info)​
Box with plastic / foam (standard minimalist markings)​
Canon Mount Adapter EF-EOS R
1 Year Standard Warranty
RELATED ARTICLES
RELATED PRODUCTS
Newsletter
Travel with us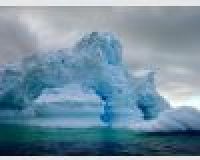 Antarctica
Plan Your Adventure >
Featured Photographer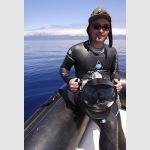 Jens Kuhfs
Expert Photographer
Born a Pisces, it should be no surprise that he has taken to the water. Jens Kuhfs has taken to the underwater. And he takes us with him when he captures his encounters in the blue depths of our planet with his camera, and...