News
Rascal Voyages Partners with Conservation International to Offer Science-Oriented Luxury Expeditions
By Ian Bongso-Seldrup, October 17, 2018 @ 04:30 AM (EST)

Rascal Voyages has announced that it will be partnering with Conservation International Indonesia to offer exclusive dive trips that combine luxury travel with citizen science focusing on marine conservation. With just eight itineraries during the year, the "Exploration Series" aims to take guests to far-flung, little-visited places across Indonesia, other parts of Southeast Asia, and the Indian Ocean, to take part in scientific research while cruising in style.
The first voyage in the series is a 5-day expedition to Mapia Atoll, part of the Bird's Head Seascape, in December 2018. Guests will be joined by Dr Ricardo Tapilatu, a turtle expert from the State University of Papua; renowned Conservation International scientist Dr Mark Erdmann; and a team of Indonesian conservation experts. Guests will learn about the local fish and corals, tag mantas and turtles and survey them using drones, and discuss conservation issues with local communities.
See the press release below and visit the Rascal Voyages website for more details.

---

PRESS RELEASE
THE EXPLORATION SERIES: LUXURY CRUISING WITH A CONSCIENCE
RASCAL VOYAGES LEADS OCEAN CONSERVATION PROGRAMME, INVITING GUESTS TO MAKE A POSITIVE IMPACT IN THE WORLD'S MOST BIODIVERSE MARINE PARKS
Rascal Voyages is partnering with Conservation International Indonesia (CI Indonesia) to give luxury travellers the opportunity to play a part in contributing to conservation and reducing the negative impact of tourism in some of the world's most remote and protected waters. Having already made waves in luxury travel as the first private charter Phinisi to offer an entirely above-water accommodation experience across the Indonesian archipelago, the new 'Exploration Series' comes in line with Rascal's recent announcement to unveil more Phinisi vessels across the region. With a fleet of five further boats in the making, 'The Exploration Series' will take guests on journeys across the Indonesian Archipelago, Southeast Asia, The Indian Ocean and beyond.
'The Exploration Series' is a Rascal and CI Indonesia exclusive programme of scientific expeditions, led by some of the world's most renowned scientists from Conservation International and its local Indonesian partners, in some of the most luxurious on-board cruising environments. The expeditions will strengthen Rascal's commitment to marine preservation whilst offering the charter guests true world-class service and unforgettable hospitality – from pop-up island dinners to onboard cocktail parties and unparalleled snorkelling and diving opportunities. The initiative will see Rascal go truly off-grid, giving guests the opportunity to witness unprecedented breakthroughs in the scientific understanding of marine biodiversity. The unique itineraries will visit virtually untouched areas of extreme natural beauty, often sailing where no tourist has sailed before, and creating an enlightening, educational journey for conscious travellers.
Erik Barreto, Co-Owner of Rascal Voyages, says: ''The new partnership between Rascal Voyages and Conservation International follows a successful collaboration earlier this year, where we saw major scientific breakthroughs during a Rascal and CI Indonesia voyage to Raja Ampat. As well as the discovery of two new species of fish and two manta cleaning stations, the initiative led to the identification of at least 25 new manta individuals, and proof of new drone surveying technology. These accomplishments inspired us to develop the programme further, in line with our Rascal Voyages expansion across Southeast Asia.''


With just eight sought-after itineraries available each year, The Exploration Series, Rascal will soon be able to facilitate research voyages through Southeast Asia, the Indian Ocean and beyond as part of its global conservation commitment. The first voyage in The Exploration Series will take place in December 2018 to Mapia Atoll; a 5-day expedition led by renowned turtle expert Dr Ricardo Tapilatu from the State University of Papua, along with world-renowned Dr Mark Erdmann and a team of Indonesian conservation experts, widely celebrated for their commitment to marine conservation. During the trip, guests will learn about the Atoll's reef fish diversity and coral health, use drone technology to survey turtles and mantas, and meet with local communities to learn about their approach to marine resource management and current threats. Part of the Bird's Head Seascape – the global epicentre of marine biodiversity – Mapia Atoll is comprised of 4 main islands and a clear, serene, lagoon, with sheer outer reef walls that drop off thousands of meters into the western Pacific abyss. The area is breathtakingly beautiful and guests will enjoy a variety of water sports offered by Rascal, as well as getting involved with tagging turtles and mantas – a truly once in a lifetime experience.
Later expeditions will be announced in due course and will include a journey to Cenderawasih Bay, the playground of one of the world's largest animals – the Whale Shark. In a fascinating phenomenon of natural wonder, these sharks inhabit the Cenderawasih area year-round, providing divers with the potential of jaw-dropping encounters with the incredible creatures. During this voyage, the Conservation International Indonesia scientists will satellite tag the Whale Sharks to help build a better picture of the movements and behaviours of these gentle giants. Other trips will include surveying Walking Sharks along North Papua coast, Hammerhead Shark tagging by the CI Indonesia experts in Banda Sea and tagging of Thresher Sharks in Alor. The tags for hammerheads and thresher sharks are attached for an average of 6 months, following which time, the tags harmlessly detach. Throughout this period, the tags provide the CI Indonesia experts invaluable information on the movement patterns and behaviours of the creatures, which ultimately help the expert team further their protection of the marine habitat through informing policy and Marina Protected Areas (MPAs), while empowering local communities through knowledge and training, so they continue to act as stewards for the environment.
Adding an educational edge to luxury adventure travel, The Exploration Series allows Rascal's guests to witness first-hand the pioneering scientific research of the globally renowned Conservation International Indonesia scientists from the comfort of one of the region's most sought-after vessels.
Rascal is available for private charter only. Guests will be able to book a voyage on The Exploration Series by visiting www.rascalvoyages.com. Prices for The Exploration Series start at 12,000 USD per night for a group of 8 guests.

RELATED ARTICLES
LATEST EQUIPMENT
Be the first to add a comment to this article.
Newsletter
Travel with us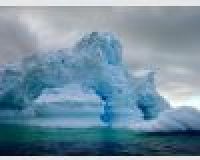 Antarctica
Plan Your Adventure >
Featured Photographer
Joshua Lambus
Photographer
"My photos are to show people things they haven't seen before... or maybe things they see all the time... in a way they've never cared to look" Joshua Lambus is a fine-art and underwater photographer from...