News
Personal Locator Beacons For Divers
As divers and underwater photographers and videographers, we tend to travel off the beaten path fairly often. We dive in locations that sometimes have unpredictable currents, where the weather can change during a dive, and where help is not always an easy call away. Yet, very few divers ever think about taking a precautionary step to minimize the rare but legitimately possible chance of realizing every one of our worst nightmares - getting lost at sea.
Every certified scuba diver is taught that our certification indicates that we are prepared to take care of ourselves in an emergency. But what if the emergency is not
being able to make it back to the dive boat and the dive boat not being able to locate you?
Enter the PLB, or Personal Locator Beacon. These units can save your life, and are surprisingly affordable, particularly compared to what we invest in traveling and dive & photo equipment. One of the new manufacturers, SPOT, sent us a unit to take along on our DPG Expeditions, and this specific unit also tracks our progress via GPS. At the end of this article you'll be able to track our expedition sea crossings conveniently via the embedded Google map. But first, on to the technical stuff...
US Tax Dollars At Work - NOAA Satellites Saving Lives

"Around the world...around the clock...NOAA proudly stands watch. As an integral part of worldwide search and rescue, NOAA operates the Search And Rescue Satellite Aided Tracking (SARSAT) System to detect and locate mariners, aviators, and recreational enthusiasts in distress almost anywhere in the world at anytime and in almost any condition."
The SARSAT system uses NOAA satellites in low-earth and geostationary orbits to detect and locate aviators, mariners, and land-based users in distress. The satellites relay distress signals from emergency beacons to a network of ground stations and ultimately to the U.S. Mission Control Center (USMCC) in Suitland, Maryland. The USMCC processes the distress signal and alerts the appropriate search and rescue authorities to who is in distress and, more importantly, where they are located.

EPIRB (Emergency Position Indicating Radio Beacon)
Made for marine use, most boats have a vessel mounted EPIRB that triggers automatically when a ship goes down (at least you better hope your boat has one if it goes down). There are two frequencies that an EPIRB emits, 406 MHz, which can be located by geostationary satellites providing instantaneous alerting for 85% of the globe, and a 121.5 MHz signal, a refined homing signal that pinpoints your location after the 406 MHz satellite system gets search and rescue teams within 2 - 3 miles of the device. Surely you do not need to double check that every live aboard or dive boat has a 406 Mhz EPIRB, but I guess it can't hurt. For the record I have yet to ask and will take an informal survey from now on.
PLB
For the diver however, a portable Personal Locator Beacon works much the same way an EPIRB does, but is made specifically for individuals. PLB's are exclusively manually triggered and have both the 406 MHz capabilities as well as the 121.5 MHz GPS encoded homing system that can pinpoint your location to within approximately 100 meters. PLB's are not designed to submerge to the depth and pressures of our dives, and some manufacturers are making waterproof canisters for the PLB's, which you can store in a BC pocket or otherwise, in case of an emergency.
I found two "popular" providers of marine PLB's:
Cobham Life Support (AquaFix, ResQFix, GlobalFix - require but do not manufacture a dive canister)

Fast Find (currently offers a dive canister)

...and a new entrant from an Australian based underwater video lighting company, complete with dive canister.
SPOT - The New Kid On The Block
In doing my research I came across an interesting company called SPOT. A wholly owned subsidiary of Globalstar, SPOT is the world's first satellite messenger, which uses both the GPS satellite network to determine your location as well as the SPOT network to transmit that information to friends, family and/or an emergency service center. The unit offers the same emergency signaling as a PLB, but also has several other features. Although some may call these bells & whistles, I think they are quite useful.
Alert 9-1-1

notifies an emergency response center of your GPS location

Ask for Help

sends a request for help with your location to friends or family

Check In

lets contacts know where you are and that you are okay

Track Progress

sends and saves your location and allows contacts to track your progress using Google Maps™
The fine folks at SPOT were kind enough to send me a unit to take on our DPG Expeditions, so starting this week on our expedition to Socorro, you'll be able to track our crossing from Cabo to the Revillagigedos Archipelago (and where we're diving) as I check in with the SPOT device, which will be embedded on the map below. They are working on the development of a dive canister now, and should be avalable shortly.
The moral of the story is that this is a life support device, and it is intended for emergencies. Unfortunately there are no official tests on comparative signal strength, ability to instantly contact the GPS system and ultimately which system can get search & rescue teams to you faster. Each product claims similar capabilities. For now, we'll be carrying the SPOT system with us, and soon will have a dive canister to actually take it diving (the real purpose for us divers). Hopefully you'll never need to use it. But it just seems like such great insurance, not to mention peace of mind, just in case you do.


---
We want to hear from you. Share your thoughts on PLB's in the comments below.
RELATED ARTICLES
RELATED PRODUCTS
Newsletter
Travel with us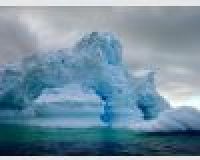 Antarctica
Plan Your Adventure >
Featured Photographer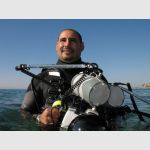 Noam Kortler
Expert Photographer
Noam Kortler is connected to the sea since he can remember him self. he was born on the coast of the Mediterranean sea of Israel and was diving and surfing when ever he could He moved to Eilat, the south popint of israel to...