News
Paul Watson Speaks at OceanBlue Divers NYC Fundraiser
New York really does have a rejuvenated diver scene these days, thanks in large part to OceanBlue Divers, the one year old dive club that boasts nearly 1,000 members, and the host of a lovely shindig last night.
On Thurs. Oct 4th, the growing club hosted its one year anniversary party as a fundraising event for the Sea Shepherd Conservation Society.
Captain Paul Watson from Sea Shepherd spoke to a packed house at a cool NYC lounge called Ultra. Watson's stories of conservation law enforcement on the high seas are enlightening. A wave of inspiration flowed throughout the audience all evening. He shared first hand accounts of the illegal activities that fuel the multi-billion industries that illegally exploit the marine environment, such as shark finning and whaling.
Currently Sea Shepherd is working on campaigns against shark finning in South & Central America, whaling in Antartica, seal culling in Canada, and the mass Dolphin kills in Japan.
Watson pointed out a distinction of Sea Shepherd that I have always admired. Rather than focusing on fundraising, they focus on action and enforcement. There are some major not-for-profit organizations focused on wildlife and marine conservation, who have
become masters of fundraising, but lack the coordination, ideas and/or might (or maybe just the balls?) to actually create the impact to sustain the marine ecosystems. I often find myself thinking about what we as a global society are doing to the world, and how preventable most of it is, if only more people would care.
Shark Finning Links:
Business Week Article About Alibaba.com
ABC News: Shark Finning, Alibaba.com & Yahoo
Shame on You Video - Alibaba.com
MSNBC Rob Stewart/ Sharkwater
Jerry Yang in Hot Water Over Shark Fins
Worldwide Shark Manifesto
About Oceanblue Divers:
Oceanblue Divers, a New York City-based dive organization with nearly 1000 members. It is dedicated to bringing divers of all experience levels together to learn about the underwater world and support marine conservation efforts, continue their dive training, participate in local dive excursions, travel to the best dive destinations on the planet and enjoy social and educational events. Since its inception one year ago, the group's love for the oceans has helped shape the activities of Oceanblue Divers. Notably, the club hosted a benefit screening of the award-winning documentary "Sharkwater" months before its U.S. release that raised funds for the Shark Research Institute (SRI). Other activities have included hosting additional fundraising events for SRI and the Caribbean Conservation Corporation; launching a campaign to ban shark fin soup in NYC; and participating in multiple Earth Day events.
About Sea Shepherd Conservation Society:
Established in 1977, Sea Shepherd Conservation Society (SSCS) is an International non-profit conservation organization whose mission is to end the destruction of habitat and slaughter of wildlife in the world's oceans in order to conserve and protects ecosystems and species. Sea Shepherd uses innovative direct-action tactics to investigate, document, and take action when necessary to expose and confront illegal activities on the high seas. By safeguarding the biodiversity of our delicately balanced ocean ecosystems, Sea Shepherd works to ensure their survival for future generations. Founder and President Captain Paul Watson, also co-founder of Greenpeace Foundation, is a renowned, respected leader in environmental issues.
About Captain Paul Watson:
Captain Paul Watson has been an environmental activist since sabotaging fur traps in his native Canada at the age of nine. He was a co-founder of Greenpeace in 1972, and founded the Sea Shepherd conservation Society in 1977. He was one of the first people to put himself between a harpooner and a pod of whales, where his desire to defend all aquatic species became a lifetime vow when looking into the eye of a dying whale. The resolve of Captain Watson and his crew has led their ships into the farthest reaches of the world, from the Equator to the harshest polar seas. The current fleet, "Neptune's Navy," consists of the Sea Shepherd flagship vessel, the R/V Farley Mowat, the swift M/Y Robert Hunter, and a powerful pursuit boat, the Yoshka, now patrolling the Galapagos Islands.
RELATED ARTICLES
LATEST EQUIPMENT
Be the first to add a comment to this article.
Newsletter
Travel with us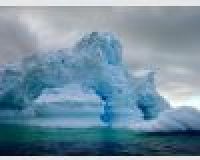 Antarctica
Plan Your Adventure >
Featured Photographer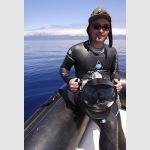 Jens Kuhfs
Expert Photographer
Born a Pisces, it should be no surprise that he has taken to the water. Jens Kuhfs has taken to the underwater. And he takes us with him when he captures his encounters in the blue depths of our planet with his camera, and...