News
Panasonic Announces New HD and SD Camcorders
Panasonic has released new HD and SD camcorders. Rather than sum up the features of each individually, I attached the press releases for the announcements, hence the long post.

PANASONIC UNVEILS NEW FULL HD CAMCORDERS, IDEAL FOR CASUAL SHOOTERS LOOKING FOR PORTABILITY AND HD QUALITY

Equipped with Wide-Angle Lenses and Extended Zooms, Panasonic's New
HD Camcorders, including the HDC-TM55, Provide Increased Shooting Ranges


Panasonic today introduces new full High Definition (HD) camcorders to its 2010 line, which includes three compact and stylish models, the HDC-HS60, HDC-TM55, HDC-SD60 - perfect for users wanting portability, without sacrificing HD quality. All new Panasonic HD camcorders feature a 35.7mm wide-angle lens, ideal for capturing a variety of different shooting situations, such as self-portraits, indoor group shots and outdoor landscapes.

Panasonic's three lightweight and stylish introductory HD camcorder models, the HDC-HS60, HDC-TM55 and HDC-SD60 may be ultra-compact in size, but these models all feature a powerful 25x optical zoom. And with Panasonic's new Intelligent Zoom feature, the new HD camcorders can extend to a 35x zoom. Intelligent Zoom corrects image degradation in ordinary digital zooming to deliver stunningly clear HD quality, even with the zoom fully extended.


"Consumer demand for High Definition camcorders continues to grow, so Panasonic's 2010 line of camcorders introduces some models intended for users new to HD camcorders – so they are small, compact and easy-to-use," said Chuck Kirkman, Senior Product Manager, Imaging, Panasonic Consumer Electronic Company. "The Panasonic HS60, TM55 and SD60 are intuitive camcorders that deliver full High Definition video that users will be proud to show their friends and family, either from a computer or a High Defintion television."

All three new models expand Panasonic's iA (Intelligent Auto) with the addition of Face Recognition, a feature that lets the user register up to six faces and the camcorder will then automatically prioritize focus and exposure on the registered face*1. In addition, the focus continues to track the subject as the person moves anywhere within the LCD frame, making it easy to focus on a specified person in a group. Other iA features include: AF/AE Tracking, Intelligent Scene Selector, Intelligent Contrast Control, Face Detection and POWER O.I.S. POWER O.I.S., new to the 2010 line of HD camcorder is approximately five times the corrective power of previous versions and helps suppress blurring from low-frequency vibration. Also, all models feature Active mode in POWER O.I.S. which minimizes the blurring while the user is moving and walking.

All Panasonic camcorders record content to SDHC/SD Memory Cards and the new SDXC Memory Cards, including Panasonic's newly announced 64 GB*2 SDXC Memory Card – to enable high capacity content storage and fast data transfer speeds. The hybrid HS60 camcorder can also record data onto its large 120 GB*2 Hard Disk Drives (HDD) and can copy recorded video from a card to the HDD, or vice versa, with a simple one-touch operation. The Twin Memory version, the HDC-TM55, records to its 8 GB*2 built-in memory and the SD60, recording to memory card only, is highly resistant to impacts since it has no drive mechanism.
Other features included on the 2010 Panasonic HD Camcorder line:

Eco Mode*3: Automatically turns off the power when the camcorder is not operated for five minutes, reducing wasteful energy use and saving battery power.

Wind Noise Canceller: New feature that automatically detects and suppresses wind noise to help ensure natural sounds with lifelike ambience.

Touch-Screen Operation: Touch-screen icons displayed on the LCD lets users operate a variety of functions intuitively without taking their eyes off of the subject they are recording.

Auto Power LCD: Automatically adjusts the brightness of the LCD screen according to the shooting environment. In dark places, the screen brightness is reduced to 1/3 the normal level. In bright outdoor places, the screen brightness is double the normal level.

VIERA Link™: Connect a Panasonic HD Camcorder to a Panasonic VIERA® HDTV via an HDMI mini cable, and operate the camcorder using the TV's remote control and follow on-screen prompts.


Here is the release for the SD camcorders


PANASONIC'S NEW LINEUP OF CAMCORDERS DESIGNED FOR ULTIMATE MOBILITY, ENDURANCE AND DURABILITY

New camcorders include 80 GB*2 hard disk drive, built-in memory, wide-angle lenses and powerful 78x enhanced optical zoom capabilities


Today, Panasonic introduced three additions to its 2010 standard definition camcorder lineup – the SDR-H85, SDR-T50 and SDR-S50, designed to be portable, durable and high-performing. These camcorders may small in size, but they have impressive features: a 33mm*1 wide-angle and a long, powerful 78x ultra zoom – giving them remarkable range for capturing video both far and wide. Panasonic's new camcorder models are packed with enhanced features to help make shooting quality video easy, including the new Active mode for the Advanced O.I.S. (Optical Image Stabilizer), helping to suppress blur even if the user is moving and when the powerful zooms are extended.

The SDR-H85, SDR-T50 and SDR-S50 all feature a 70x optical zoom lens with an Enhanced Optical 78x Zoom function – meaning the camcorder uses the effective area of the CCD to further extend zooming power at the wide-angle setting. This makes it possible to capture images of vast landscapes and pull in distant subjects for dynamic close-ups. The new Wind Noise Canceller automatically detects and suppresses wind noise to maintain natural sounds. All three camcorders also feature Advanced O.I.S. which detects and corrects hand-shake at a rate of 4,000 times per second to help capture stable images.

"The 2010 lineup of Panasonic standard definition camcorders meets the needs of all users, offering compact bodies for mobility, a stylish look and feel, versatility and top-of-the-line features, including enhanced zoom capability, easy recording and convenient uploading and playback," said Chuck Kirkman, Senior Product Manager, Imaging, Panasonic Consumer Electronic Company. "The advanced, intuitive features of these new models make the video capturing experience, easy and enjoyable."

The 33mm Wide-Angle setting found on these camcorders is especially useful when shooting video indoors or in tight spaces – making it possible to shoot at a close distance from the subject while still fitting the surrounding area into the frame. The Wide-Angle setting also has the added benefit of allowing the subject's voice to be clearly captured, which is an important element of recording videos. The new Wide-Angle setting captures beautiful images of wide landscapes and allows large groups of people to fit into the frame, making it highly versatile for use in all kinds of shooting situations.

All Panasonic camcorders can record to SDXC, SDHC, or SD Memory Cards. In addition, the SDR-H85 records onto an 80 GB*2 hard disk drive, which stores approximately 74 hours and 30 minutes of data (in LP mode) – making it ideal for recording long events and for use on extended trips. The H85 also protects data with its durable memory storage system that requires no drive mechanism, and an Anti-Shock Shield that helps protect the built-in hard disk from external impact. Additionally, the H85 simplifies the process of copying recordings from a memory card or hard disk to a DVD by simply connecting the camcorder to a DVD burner.

Panasonic's Twin Memory Camcorder - the SDR-T50 has built-in memory of 4 GB (holding 3 hours and 20 minutes) and is equipped with a relay recording function that automatically changes the recording media to the SDXC/SDHC/SD Memory Card when the built-in memory becomes full to ensure uninterrupted recording. The tough, compact bodies allow for easy transport and high resistance to impact. The SDR-S50 has a compact body, superb resistance to external impact and portability for use anywhere and records to SDXC/SDHC/SD Memory Cards only. Video clips recorded on an SDXC/SDHC/SD Memory Card are supported by the VIERA Image Viewer function so they can be played by simply inserting the card into the card slot of a Panasonic VIERA® HDTV*3 for large-screen viewing.

Other features found on all three camcorders include, iA (Intelligent Auto) with AF/AE Tracking, 1.9-sec*4 Quick Power-On, Long Recording Mode, and Easy YouTube Uploading. The iA function, which automatically selects the most suitable shooting mode, has evolved even further and now includes an AF/AE Tracking feature, which tracks a moving subject to continuously optimize image quality. A new Intelligent Contrast Control, which automatically adjusts brightness to maintain the best possible contrast, has also been added to the three advanced functions from previous models, including Face Detection, Advanced O.I.S., and Intelligent Scene Selector.

Panasonic's Quick Power-On feature helps capture candid shots, while also saving energy by allowing the user to keep the LCD closed and the power off when not shooting. Long Recording Mode, which allows for double the record time as the normal record mode, is made possible by the camcorders' support of the H.264/AVC format with its higher compression ratio. Available on all three Panasonic camcorders, YouTube*5 Uploading makes it fast and easy to upload clips by simply installing the VideoCam Suite software, which is included with each model.


RELATED ARTICLES
LATEST EQUIPMENT
Be the first to add a comment to this article.
Newsletter
Travel with us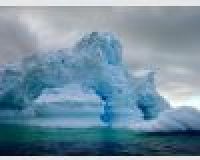 Antarctica
Plan Your Adventure >
Featured Photographer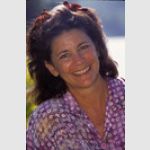 Denise Tackett
Expert Photographer
Denise is a professional photographer, presenter, and writer specializing in underwater subjects. Her work appears in numerous books and magazines worldwide. She has contributed to several international and National Geographic...