News
Overflow Thread: Underwater Photographers' New Year's Resolutions

A couple of days ago, we published the "Top 10 Underwater Photographer's Resolutions for 2018." Along with this, we asked fellow underwater photographers to share their own resolutions for the new year. The response was overwhelming.
We received dozens and dozens of resolutions—from seasoned Emmy-winning pros to those picking up an underwater camera for the first time. We included a bunch in that "Top 10" article, but there were so many more that deserved attention and—perhaps most importantly—support!
So, here's the complete list of resolutions from members of the underwater imaging community. In no particular order…
Joe Platko
I'm trying to focus on shooting locally and in my home state instead of traveling abroad. And luckily with all the jelly action recently it's been easy so far!
John Olivero

Video humback whales up close and personal using my rebreather
Brandi Mueller
To dive with DPG's Joe Tepper sometime this year
Tanya Houppermans
Photograph a jaguar shark
Todd Mintz
To not use straws either in our home and out at restaurants
Lorraine Arnott Riscinti
To organize my photos
Ellen Cuylaerts
2018 will be my return to serious diving after being limited to 90% of snorkel activities because of health reasons. I'll start from scratch with RAID agency to review all skills and become a more confident diver in the extreme environments I visit. I hope to add side mount and cave training by the end of this year which will open up more possibilities to study light and natural beauty! Of course I'll continue my ongoing conservation work and get involved with Blue Ocean Watch and Oceans Eye and hope to contribute to make the United Nations World Oceans day bigger and better and every day instead of once a year! We have no time to loose to protect what we love.
Jerome Kim
Shoot a tiger shark or great white mating (good luck with that Jerome!)
Khaled Zaki
Take more underwater photos in 2017
Mark Chapman
To take a photograph that gets likes from my friends that are real underwater photographers
Tilou des Bois
Keep on shark diving with great photographers to improve my skills, both with shark diving and underwater photography in general
David Salvatori
Keep knowing myself and try to give an explanation for be to be on this planet—looking for my oneness of being.
Alex Louis
A brooding jawfish shot, with the babies' eyes in focus!
Jett Britnell
Capture some images that can be used to help raise public awareness about marine life conservation and the impact global warming is having on the ocean, lake, and river habitats.
Lia Barrett
To take a picture underwater. This whole parenthood ordeal is cramping my shooting style
Julian Gunther
Photograph a Greenland shark (and once that's done) photograph a green anaconda
Becky Kagan Schott
Scratch less dome ports this year
Cassie Jensen
It's a catch 22: Have money to dive, but no time to dive because of work. Or, have all the time to dive, but no money because lack of work.
Michael Gerken
Stop forgetting the lens cap
Scott Gutsy Tuason
Shoot more wrasse
Debbie Wallace
Shoot saltwater crocodiles as well as blue and mako sharks
Anne Grace Brown
To look in the mouths of more creatures when I am diving to see if eggs or a parasite is inside and get photos of that. Last year was the year of "is that male or female"? This year is the year of "open up wide and show me what's inside"!
Fabian Schorp
Don't delete all images from a two week trip without a backup
Abi Smigel Mullens
To take more creative underwater photos.
Susannah H. Snowden-Smith
I'm working toward trying out new techniques—I have a running list of creative and experimental shots I want to try! And I really want to see whales and/or travel to SE Asia this year.
Francesca Diaco
My answer to that would be shoot more and get away from my desk!
Erin Quigley
To not takes pictures of the same subject in the same way that I already have.
Olga Torrey
To educate non divers, including children about how mesmerizing and fragile underwater environment is through sharing my images and presentations. I would like to explore new remote destinations that I have not been to and few people have.
Steven Creech Anderson
Diversified subject matter!
Brook Peterson
To be more creative and focused (no pun intended) on my goals for specific images.
Daniel Norwood
To finally get around to editing images and video from 2017!!!
Shane Gross
Change the world!
Alison Vitsky Sallmon
Consistency, consistency, consistency. Being able to nail shot after shot is the mark of a true professional.
Larry Cohen
In 2018 my resolution is to shoot outside my comfort zone. I plan on trying new techniques including multiple lights, shoots and painting with lights in overhead environments.
Mike Veitch
My goal is to be published on DivePhotoGuide in 2018 :)
Debbie Wallace
@Mike Veitch: That's actually my goal too!!
Vanessa Auge
Practice
Jeff Honda
To do the first annual nude but tasteful underwater "Merman Calendar" of Joseph Tepper and Keri Wilk: Twelve tantalizing months guaranteed to make you say "WTF" or "damn, is it hot in here?" All proceeds will go to the "Pokey Little Turtles" foundation. I will set up the GoFundMe very soon! Please support my goal
Alexandra Rose
A major goal of mine this year is to share our wonderful underwater world with more people than ever. With my images, writing, dive trips, and conservation work, I hope to introduce as many people as possible to the beauty of our precious marine habitats in an effort to instill in them the love and appreciation I have always felt for the sea. Protection comes with understanding and caring, and the oceans need our help. Facilitating honest and powerful connections with nature is my goal for 2018.
Clark Miller
Blue whales
Griffin Ralson
To improve my wreck shots
Marie-Elizabeth Mali
My desire this year is to learn to fly a drone and take aerial shots of the places I dive. Not having grown up on video games, I have a mortal fear that I can't handle the controls and it'll fall in the water like Keri Wilk's did on one of our sperm whale trips!
RELATED ARTICLES
LATEST EQUIPMENT
Be the first to add a comment to this article.
Newsletter
Travel with us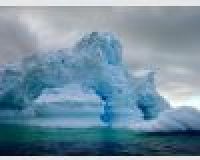 Antarctica
Plan Your Adventure >
Featured Photographer