News
Our Tax Dollars To Support The Decimation of Sharks??
Please join us in expressing protest and outrage against Florida Gov. Charlie Crist's request for federal disaster relief to help Florida's shark fishing industry.
Are you kidding me? They are asking for our tax dollars to pay to continue the livelihood of an industry that has helped decimate the shark populations in an unsustainable manner. Personally I am appalled over the concept. The shrinking shark populations have been well documented. Many species have been reduced to less than 10% of what the populations once were. Researchers and scientists have been warning the fishing industry for many years, informing them that sharks are being harvested unsustainably. Now they expect our tax dollars pay to support the ailing shark fishing industry when they predictably run out of sharks to catch due to dwindling stocks and the subsequent regulations further limiting the practice? Allowing this to happen would be a travesty and would send the wrong message regarding sustainable fishing practices.
Send a message to FEMA and your local elected officials. Let them know that aid for the shark fishing industry allows others to continue to devastate our planet with the hope that one day when there's nothing left, that the government will bail them out ... with our tax dollars! We can not allow this to happen!
From the St. Petersburg times website:
"Gov. Charlie Crist asked for federal disaster relief Friday to help Florida's shark fishing industry, which has been crippled by troubled stocks and regulatory restrictions.
Once a cheap alternative at seafood counters, shark has essentially disappeared from the commercial marketplace in recent years. Sharks are slow growing, bear only a few young at a time and are particularly susceptible to fishing pressure. This year, federal regulators have banned all shark fishing at least through August as they consider new quotas."
Please contact FEMA (below are many contacts), and also contact your senators and congressmen, and even your favorite presidential candidate. Let them know that there are concerned citizens who demand not to allow are tax dollars support unethical and unsustainable practices!
---
FEMA CONTACTS
Fraud, Waste, and Abuse Contacts
Report fraud, waste, abuse, or allegations of civil liberties or civil rights abuses, or mismanagement involving Department of Homeland Security programs or operations to:
E-mail: DHSOIGHOTLINE@dhs.gov
Fax: (202) 254-4292
Environment & Historic Preservation Contact
William Straw
E-Mail: william.straw@dhs.gov
Telephone: (770) 220-5432

Florida Division of Emergency Management
2555 Shumard Oak Blvd.
Tallahassee, Florida 32399-2100
(850) 413-9969
(850) 488-1016 FAX
floridadisaster.org
Pamela Mack – Headquarters Cadre Administrator
E-mail: pamela.mack@dhs.gov
Telephone: (202) 646-4651
Brenda Garcia – Special Projects
E-mail: brenda.m.garcia@dhs.gov
Telephone: (202) 646-2600
Sharon Johnson – Administrative Officer
E-mail: sharon.d.johnson@dhs.gov
Telephone: (202) 646-2955
Butch Kinerney – Mitigation/NFIP Liaison
E-mail: butch.kinerney@dhs.gov
Telephone: (202) 646-3228
Alexandra Kirin – News Desk Manager
E-mail: alexandra.kirin@dhs.gov
Telephone: (202) 646-4526
James Mclntyre – Media Relations
E-mail: james.mcintyre1@dhs.gov
Telephone: (202) 646-3922
Ashley Small – News Desk
E-mail: ashley.small@dhs.gov
Telephone: (202) 646-2853
Cindy Taylor – Communications Deputy Director
E-mail: cindy.taylor@dhs.gov
Telephone: (202) 646-4600
Brenda Truman – Administrative Support
E-mail: brenda.truman@dhs.gov
Telephone: (202) 646-4600
Aaron Walker – Press Secretary
E-mail: aaron.walker@dhs.gov
Telephone: (202) 646-2749
Debbie Wing – Response Liaison
E-mail: deborah.wing@dhs.gov
Telephone: (202) 646-3572
RELATED ARTICLES
LATEST EQUIPMENT
Be the first to add a comment to this article.
Newsletter
Travel with us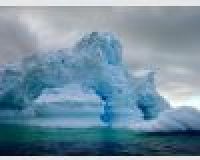 Antarctica
Plan Your Adventure >
Featured Photographer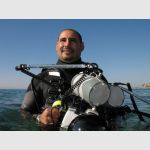 Noam Kortler
Expert Photographer
Noam Kortler is connected to the sea since he can remember him self. he was born on the coast of the Mediterranean sea of Israel and was diving and surfing when ever he could He moved to Eilat, the south popint of israel to...