News
Olympus Evolt E-330
By Larry Cohen

Most people who get into serious underwater photography start out buying a single lens reflex (SLR) from one of the major camera manufacturers. Typically, they then buy housings, ports, lights and other underwater accessories from a manufacture of underwater camera equipment. Many camera manufactures produce housing for their point-and-shoot Digi-cam cameras which are suitable for snorkeling or keeping sand out of your camera when shooting at the beach. It is also possible to add an external strobe from a third party company, which allows the housing to be used for entry level underwater photography. Unfortunately, most camera manufactures do not have features on their housings that serious underwater photographers need.
The Olympus Evolt E-330 in an underwater
housing has features that allow your creativity to flow
Adding a external flash allows you to bring out the true color underwater
Olympus has always made an effort to produce housings and accessories that give you the tools for underwater photography. The housings for their "C" series cameras had a 67mm thread on the port. This allowed the use of third party companiesuA? wide-angle conversion lenses that could screw directly on to the port. Later, Olympus started producing wide-angle and macro conversion lenses. Some of their Digi-cam housings even have a bulkhead for attaching an Olympus strobe housing giving you full TTL exposure control.

Wide angle lenses allow you to reduce the amount of water
between your camera and subject producing more contrast and color
Starting in 2004 when the SLR Evolt E-300 came on the market, Olympus went one step further and started producing the PT-E01 housing and a full underwater camera system for this camera. Die-cast aluminum with quality glass ports is available for the camerauA?s kit lens, as well as many wide-angle and macro lenses that prove useful for underwater photography. Olympus also produces a housing for the FL36 flash, which when connected to the camera housing with a sync cord, offers you complete TTL flash exposure control. The flash controls are accessible through the housing so you can go + or uA? power in third stops over a 3-stop range. Handles, arms and o-rings round out the full underwater system.

Olympus replaced the Evolt E-300 with the Evolt E-330. The E-330 is the first SLR that has a live view LCD screen. Now instead of looking through the eye-level viewfinder you can compose your images on the LCD screen like a digi-cam. The screen also tilts. This makes certain applications much easier. Now, low-angle photography is possible without hurting your back, high-angle without a ladder and macro and copy work is now easier. This year, Olympus came out with the PT-E02 underwater housing for the E-330. All system components for the PT-E01 work with the housing. Other manufactures including Ikelite and Fantasea also make housings for the E-330. The Olympus housing is smaller and more form fitting then the other housings. The Fantasea housing has a standard Nikonos bulkhead, while the Ikelite allows you to take advantage of their extensive port and accessory system. Which ever housing you choose, you no longer need to press your mask up against the eye-level finder to compose your underwater photos.

Besides the Live LCD, Olympus made some other changes to the camera. The E-330's auto focus seems to be faster then the E-300. It also seems to focus faster in low light. Adding a focus light still helps in an overhead environment or in dim lighting conditions. Olympus did make one change that they should have left alone. In manual mode the E-300 exposure compensation button would toggle your control dial from shutter speed to F stop. On the E-330 you have to hold the exposure compensation button down and turn the control dial at the same time to change the F stop. Outside the housing this is easy to do. Inside the housing, however, it takes some practice and is very inconvenient. On the positive side both cameras have excellent dynamic range, which comes in handy when shooting in caverns. There is plenty of shadow detail without blowing out the sunrays.

The Dynamic range of the camera allows
you to hold detail in shadow and highlight area
I used the Evolt E-300 in the PT-E01 housing on many dives in the Northeast and the Yucatan area of Mexico. I found the magnified eye-level finder adequate to use. I recently changed to the Evolt E-330 in the PT-E02. So far I have used this rig on dives in Lake Ontario and in Turkey.
My rig consists of the Olympus Zuiko 7-14mm f/4.0 lens. For this lens, you need the PPO-E04 Dome Port along with the PER-E02 Lens Port Extension. For lighting I am using a single Olympus FL36 flash in the PFL-E01 flash housing. When I was using the E-300, I used the Olympus short arm PTSA-01 attached to the PFL-E01 handle. The short arm does put the flash in a very good position but limits you to one kind of lighting. When I switched to the E-330 I adapted an Aquatica TLC ball joint arm to the Olympus handle. The housings have an accessory shoe on top of the housing in the middle. Here I put a second Olympus short arm to hold a Fantasea 44 Bulb LED focus light.
Olympus housings and ports outfitted with
Aqautica TLC arms and Fantasea focus light
The housing is very compact and form fitting to the camera. The way, I have it set up so the rig is slightly negative. I donuA?t use the hand strap that is supplied but find the built-in molded hand grip on the right hand side of the housing makes a perfect grip. I made a 15" tether line that I keep clipped to my harness at all times. I added a clip close to the housing. When I am not shooting I have the housing clipped in close to my body to keep myself as streamlined as possible.

I mostly shoot wide-angle and use the Olympus Zuiko 7-14mm f/4.0 lens. This has a 35mm angle of view equivalent of 14 to 28mm. I find this lens gives me a wide variety of shooting options. The dome port is made with quality glass and corrects for size distortion underwater. The required port extension, once attached to the housing, is impossible to remove by hand. This problem is easily solved by adding a strap wrench to your tool kit.



Zuiko 7-14mm f/4.0 lens allows flexibility in your shooting
Many photographers use the PPO-E04 Dome Port along with the Olympus Zuiko 8mm f/3.5 Fisheye. You use the same dome port for this lens. A more economical solution would be to use the Olympus 11-22mm f/2.8-3.5 lens. The problem using this lens is that you need to use the PPO-E02 flat port. This port does not correct for the decreased angle of view that happens underwater. This port also supports the Olympus Zuiko 14-54mm f/2.8-3.5. The PPO-E01 lens port is for the Olympus Zuiko 14-45mm lens. Since you have a 2x magnification factor on this camera, these lenses are not ideal for underwater use.

For macro work the Olympus Zuiko 50mm f/2.0 macro lens works very well in the PPO-E03 macro port. The lens will focus down to 9.45uA?. This produced a magnification of 1:2 that equals 1:1 on a 35mm format. The port includes a manual focus ring. Since the manual focus range is limited in the housing, it is best to set the camera on Auto + Manual focus. This way you can use the auto focus to get you close and then fine tune your focus manually.

Zuiko 50mm f/2.0 macro lens allows you to photograph small subjects
The bulkhead on the housing will only work with an Olympus sync cord for Olympus flash housings. The housings are available for the FL36 and FL20 strobes. Many photographers consider this a problem and have been replacing the bulkhead with Nikonos style bulkheads. I find the FL36 in the housing to be a very good lighting tool for underwater. I use available light and then balance the light with just enough strobe light to bring out the colors. By using the strobe on TTL as a starting point and then using the power setting dial on the flash, I could add just the right amount of light that I want for a certain lighting effect. At times I do wish I had a second flash for a more fill light. I am planning on using a second strobe with a slave sensor. In TTL mode the system does use a pre-flash so the second flash would have to be pre-flash compatible. In manual and auto mode there is no pre-flash. Older strobes without pre-flash should work as a slaved second light.

Having a power setting dial on the FL36 flash allows you
to add just enough flash to balance out the available light
Using the live LCD screen for composing your images is much easier then using the eye-level finder when wearing a mask. This is especially true in a low light bad visibility environment. In low light the image on the LCD gets very "noisy". In extremely low light the image goes B&W and has even more noise but the image is brighter then in reality. I found this to be very helpful in Lake Ontario and in the cave passages in Turkey. During average conditions using the LCD screen is a pleasure to see your images nice and clear without looking through the eye-level finder. Some of the dives in Turkey were in very bright conditions. I had trouble seeing the LCD screen and used the eye-level finder. Adding a LCD hood would be very helpful. Olympus does not offer one for this housing. I believe it would be possible to rig up one from a third party manufacturer. When shooting over-under photos using the eye-level finder is also better then trying to see the screen with your face half above and half underwater.

| | |
| --- | --- |
| In a low light / low visibility environment the live LCD works very well | In bright light the LCD might be hard to see and the viewfinder can be used |
To summarize, I found the Olympus Evolt E-330 to be a quality camera that has well thought out controls. The Live LCD view has many possibilities making certain photo work possible and easier then with a standard SLR view finder. Having the Live LCD option is extremely helpful underwater. Olympus has designed a very practical underwater system for this camera. Ports, flash housings and other accessories work well together and are easy to use underwater even in difficult environments such as caves. Some customizing with other companies accessories might be needed to personalize your rig, but you will then have an underwater system you will enjoy using.

Olympus E-330 with Olympus housings and accessories
allow you to have fun and enjoy underwater photography
| | |
| --- | --- |
| | Larry Cohen has been Scuba Diving since 1989. He is the technical writer for all the underwater imaging sections of the B&H Photo web site. His photos have appeared in such publications as Sport Diver, Immersed Magazine, Sub Aqua Journal and North East Dive News as well as in books such as National Audubon Society Field Guide to Tropical Marine Fishes. He has crewed on the "The John Jack" a dive boat based on Staten Island, NY. He is a past president and still active member of The NY Sea Gypsies dive club. He also teaches Underwater Photography at Village Divers in New York City. |
RELATED ARTICLES
LATEST EQUIPMENT
Be the first to add a comment to this article.
Newsletter
Travel with us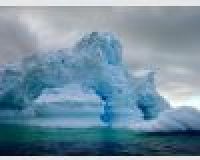 Antarctica
Plan Your Adventure >
Featured Photographer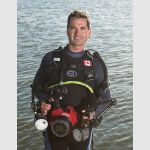 Todd Mintz
Expert Photographer
Todd Mintz is a multi award winning Canadian photographer who began photographing underwater in 1996. He attained his PADI Divemaster status in 1997 and since that time has traveled the world with his camera, never hitting the...