News
Old Fossil Suggests Ancient Whale Was A Dwarf Mud Sucker
In 1932, in southwest Melbourne, a fossil of a whale was discovered. It was an unusual dwarf whale and was dubbed Mammalodon colliver. Over 70 years later, the fossil has finally been studied and some interesting results have followed.

The dwarf whale, thought to be between 25 and 28 million years old, has the same jaw and skull structure of today's mysticeti whales (baleen whales). Whales in the sub order mysticeti use structures called baleen to filter out small prey, like plankton and krill. They have no teeth.

Despite sharing the same jaw and skull structure as modern baleen whales, the fossil of the dwarf whale also had teeth. The scientists studying the fossil believe that the teeth and jaw structure suggest that the dwarf whale may have been able to feed on larger prey that required chewing, but could use its mouth to suck up prey along the sandy bottom.

This led Dr. Erich Fitzgerald, head author of the study that was written in the Zoological Journal of the Linnean Society, to believe that the dwarf whale was a bottom-feeder, sucking up benthic prey in the mud. It is thought to be the ancestor of todays baleen feeding whales, which continue to suck prey but have lost their teeth and have gained baleen plates.

Interestingly enough, in "On the Origin of Species", Darwin predicted that the earliest baleen whales were suction feeders and were the precursors to filter feeders.

What blows my mind is that this dwarf bottom feeding whale, thought to be about 9 feet in size, is the ancestor to the blue whale, which is 10 times its size. Apparently, the dwarf whale evolved from much larger ancestor. I guess proto-baleen whales diversified into many different forms!

RELATED ARTICLES
LATEST EQUIPMENT
Be the first to add a comment to this article.
Newsletter
Travel with us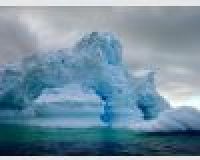 Antarctica
Plan Your Adventure >
Featured Photographer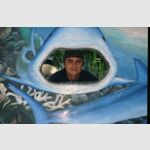 Scott Tuason
Expert Photographer
Scott "Gutsy" Tuason began his romance with the sea when he was still legally too young to dive. Still, this did not prevent him from going with his father on diving trips around the country. Gutsy's...