News
Octopus With A BCD?
An age old mystery seems to finally been solved according to Dr. Julian Finn who is a research Biologist at the Museum Victoria in Australia. The Argonaut Octopus has puzzled naturalist for years about the reason it sports a thin, papery shell. This shell is secreted by webs of her first pair of arms and held in place by her suckers.

Scientists believe the shell is used to carry eggs but observations have now shown this Octopus has a skill divers are quite familiar with. To find out how Argonauts use their shell, Julian observed three mature female Argonauts of the species Argonauta argo, that where unintentionally caught in Japanese fishing nets (males and immature females don't have a shell). For the study Finn released them into Okidormari Harbor and observed them for short periods. What they saw confirmed speculations about the Argonauts ability to put a bubble of air in it's shell and use this to obtain neutral buoyancy. When he removed the air bubble from the creature's shell, the animal seemed unbalanced and rushed to the surface to collect another bubble of air and become neutrally buoyant again. Us divers have it pretty easy compared to this animal!

The Argonaut Octopus is also known as the 'Paper Nautilus' as they bare more then a passing resemblance to their cousin. However, Argonauts have 8 suckered arms whereas Nautiluses own about a 100 sucker-less tentacles and use gas and fluid within it's chambered shell to control its buoyancy.

The female Argonaut grows to about 20 inches in length and gets 8 times longer and 600 times heavier then their male counterparts. These fascinating pelagic Cephalopods can be found in tropical and subtropical waters worldwide.


RELATED ARTICLES
LATEST EQUIPMENT
Be the first to add a comment to this article.
Newsletter
Travel with us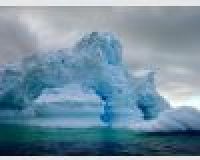 Antarctica
Plan Your Adventure >
Featured Photographer
Ron Steven
Expert Photographer
Rogest (Ron G Steven) Rogest\'s work has been in articles and portfolios and featured on the front covers of publication all over the world, he is an author (A fish In My Heart). An ardent supporter of the environment, Ron...