News
Ocean Friendly Sushi Guide - Please Share With Your Friends
Our friends at the Blue Ocean Institute recently released a Guide to Ocean Friendly Sushi, in order to provide sushi lovers the ability to satisfy both their culinary cravings and their desire to protect the ocean. You can download the guide here, or better yet - save the following short code (30644) into your mobile phone and send a text message with the word FISH and the type of fish you are about to eat and get a response seconds later with the sustainability and threat level. I use this service religiously and I highly recommend it to anyone who cares about the ocean and enjoys seafood.
Attention sushi lovers (yes I am one of them!) - Below are just a few of the species that have been everyone's favorites for some time, but we must change our ways in order to help save some of these species. This is the culmination of inaction on the part of our global society. If you are reading this, chances are you have also read many of the reports of dwindling tuna stocks and the ongoing saga of the world's fisheries crisis.You can help - just start changing your habits now, and tell all your friends to change.
Bluefin Tuna (toro / fatty tuna) is a definite no-no, as are all varieties of imported shrimp (that goes for non-sushi meals as well - always ask for US farmed shrimp and tell your friends!). Imported Yellowtail is also unsustainable, be sure to ask for US farmed Yellowtail only. See the full Guide to Ocean Friendly Sushi here.
Yellowtail, Japanese farmed Hamachi
Japanese amberjack, also known as yellowtail, is one of the most economically important marine species farmed in Japan. Its high quality meat is sold as sashimi in Japan and around the world. Japanese amberjack farming can cause substantial water quality impacts in areas of intensive farming. The fish is farmed in net cages with little or no treatment of effluent, which has been linked to localized pollution and damaging red tide episodes. Farmers also feed raw fish to large individuals, increasing waste accumulation and further degrading water quality. The biggest concern in farming practices is the dependence on wild juveniles called mojako to stock farms. The abundance of mojako has fluctuated in recent years, threatening the longterm viability of Japanese amberjack farming and the wild population it depends on. However, research is underway to improve the quality of feed, raise the fish in a less polluting system, and improve the success of hatchery-raised fish, which may improve the environmental effects in the coming decades. Learn More

RELATED ARTICLES
LATEST EQUIPMENT
Be the first to add a comment to this article.
Newsletter
Travel with us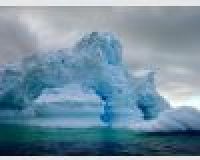 Antarctica
Plan Your Adventure >
Featured Photographer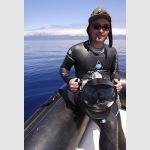 Jens Kuhfs
Expert Photographer
Born a Pisces, it should be no surprise that he has taken to the water. Jens Kuhfs has taken to the underwater. And he takes us with him when he captures his encounters in the blue depths of our planet with his camera, and...