News
Ocean City Shark Tournament - Floating Slaughter Wagons
As our readers know, we have been working closely with the Humane Society, other NGO's to help cease both the local impact and the negative publicity for sharks created by shark tournaments.
While some of the shark tournaments are "catch and release", many are not. Even the catch & release tournaments put an undue burden on the local shark populations (far more die from injuries than will ever be documented), and the media attention perpetuates the false image of sharks being killers and man eaters, which makes the bigger issue of shark conservation and protection that much harder to accomplish. The harsh reality is that most people would prefer a world without sharks. Society cannot protect what we do not care about or understand.
This year we had volunteers shooting and reporting from several tournaments. The first will be Ocean City, Maryland.
---
by
Donna Barrett
When I volunteered to tak
e photos for DivePhotoGuide.com at the 2009 annual Ocean City Maryland Shark Tournament, I must admit, it was initially a bit self-serving. What better way for a "newbie" in the underwater / oceanic conservation photography community to get a "foot in the door", in order to broaden one's horizon, than to invest time in documenting something you feel strongly about, both in pictures and words, and being published for the world to see.
I was not prepared for the brutality and, more importantly, the ignorance, that seems to define these tournaments.

To provide some context; I arrived at the "weigh-in" dock on Thursday afternoon, and despite my hopes of good weather, following many of rain in Ocean City, the rain continued, in buckets, continuing until 3:30 on the first day of the tournament.

Upon my arrival, it seemed rather quiet, was I in the wrong place?

NO.

I soon learned that the reason the dock was vacant was because most contestants chose not to go out that day. The Rules: "The contestants must choose two of the three days of the tourney to bring a "fish" in." because of the EXTREME rain on Thursday, most guys decided to stay in and drink" *(Quote from waitress at Micky Finns, the bar/restaurant at the official tournament site).
However, it didn't keep the creative "welcome" sign masterminds from their message.
This sign on one of the fishing boats, sitting at the dock still repeats in my mind:
"The floating Slaughter Wagon is Ready to Roll!!

Sharks!! Tunas!! Blues!!

Its Killing time People!!"

Notice the first thing cut off of this shark were its fins! These fisherman
aren't stupid - they know where the money is.
Miller Coors apparently supports killing sharks. We must all boycott Miller Coors products for being
involved in such an event. Please share this with your friends and family, and send letters to
Miller/Coors about their unacceptable sponsorship.
"It's Miller Time" - apparently this what Miller Coors wants to be associated with
I suppose I could stop here and just share my images and we, who are all oof like mind regarding the unessecary killing of sharks for sport, would just nod, cluck and shake our heads, knowingly, right?
The irony of the sign this scene sits in front of
Those of us who are fanatics about our cause, we know who we are, could just show this and could stop here, BUT, how do we affect true change and not just piss and moan among ourselves???
My Ocean City Shark Tournament experience gave me some thoughts, I'd like to share:

Here's what a learned from this experience.
Awareness and Education is Paramount, agreed; but we cannot fight an uphill battle with those that already have strong beliefs installed, (we may be on the side of ethics and justice, but I think we have all experienced coming up against the proverbial "rock and a hard place". It may be difficult, if not impossible, to change the mindset and behavior of the guys and gals who have been partaking in this horrible activity. However, I'm not saying that we should throw in the towel, as I do believe that through awareness, we can educate the community and bring some around.
As you can see from many of my images here, the CHILDREN were SO excited about seeing and touching ANY thing about the sharks, innocent as they were.
Wouldn't it be great if we could create learning opportunities / communities where our NEXT GENERATION has a stronger appreciation for understanding the importance of the roll of sharks in the ecosystem? For seeing and experiencing these magnificent creatures in their native environment? Rather than the excitement I witnessed and photographed, of sharks hanging dead, gutted, and with the fins being passed around for the youngsters to touch???
Maybe we all should re-evaluate our target audience for change. It is the children , our next generation, that must have access to education about the importance and dire state of the oceans. In the long term it is the actions we take now to educate our next generation that can save the ocean for generations to come.
---
More shark tournaments coverage
Humane Society on shark tournaments
RELATED ARTICLES
LATEST EQUIPMENT
Be the first to add a comment to this article.
Newsletter
Travel with us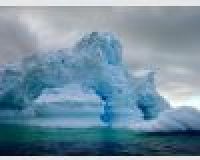 Antarctica
Plan Your Adventure >
Featured Photographer