News
Acidic Oceans Could Corrode the Denticles on Shark Skin

According to new research published in Scientific Reports, the tough, spiky scales on shark skin could be corroded by the rising acidity of the world's waters. Previously, scientists have shown that increased pH levels in the ocean—a result of atmospheric carbon dioxide being absorbed into seawater and converted into carbonic acid—makes building and maintaining calcium carbonate structures difficult for organisms such as oysters, clams, corals, and calcareous plankton.
Lutz Auerswald, a biologist at Stellenbosch University in South Africa, and colleagues simulated the effects of acidification on the denticles of puffadder shysharks (Haploblepharus edwardsii) in the laboratory. Using a sample of 80 sharks, the team housed the animals in tanks containing either pH 8 water or more-acidic pH 7.3 water. After nine weeks, the group in the more-acidic tank was found to have damage to 25% of their denticles when examined under a microscope, compared to 9.2% in a group that stayed in the more neutral water. This is despite the fact that pH 7.3 water isn't considered acidic—only pH values less than 7 are defined as acidic.
While real ocean conditions could produce different results and other shark species may be affected differently, the work is still concerning—another potential threat to a marine predator that is already under tremendous pressure from shark finning, pollution, and habitat destruction.
Read more here.
RELATED ARTICLES
LATEST EQUIPMENT
Be the first to add a comment to this article.
Newsletter
Travel with us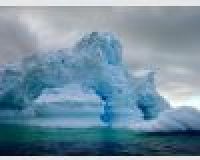 Antarctica
Plan Your Adventure >
Featured Photographer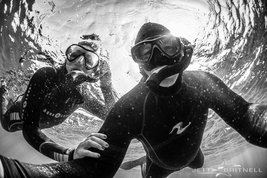 Jett Britnell
Expert Photographer
Jett Britnell, is a self-taught Canadian underwater photographer based in Vancouver, British Columbia. He became a certified scuba diver in 1980 and embraced underwater photography in 1983 where he learned how to adjust camera...