News
NOAA Scientists Film Shark Swallowed Whole during Deep-Sea Feeding Frenzy

You know what they say: There's always a bigger fish. Well, if what NOAA researchers witnessed as they were exploring the deep ocean off the South Carolina coast is anything to go by, that adage holds true even if you're a shark.
Last month, the scientists came across a group of at least 11 sharks—two species of deep-sea dogfish—feasting on a dead swordfish on the ocean floor at a depth of almost 1,500 feet. But the spectacle of the sharks tearing the flesh from the eight-foot swordfish isn't the highlight of the footage—that happens when suddenly a large wreckfish sneaks out from behind the scientist's remotely operated vehicle Deep Discoverer and snatches a shark in its jaws. The shark's tail is seen flailing from the mouth of the large bony predator as the video ends.
"The wreckfish appears unable to feed on the swordfish directly itself," writes Peter Auster, a senior research scientist at the Mystic Aquarium and research emeritus professor at the University of Connecticut, "but by joining the sharks, it was able to feed on an animal that was." According to the NOAA, wreckfish can grow to over six feet in length and weigh as much as 220 pounds.
The exploratory expedition on NOAA ship Okeanos Explorer, which is collecting "critical baseline information about unknown and poorly understood deepwater areas of the southeastern United States," started on May 30th and ends this Friday, July 12th.
Check out the amazing video below.

RELATED ARTICLES
RELATED PRODUCTS
Aug 1, 2019 2:18 AM
Mel Brandle
wrote:
Size matters everywhere regardless of what species of a living thing you are. If you are bigger, you are bound to win the fight. It applies to any given situation unless you can prove you are much stronger despite your size.
Newsletter
Travel with us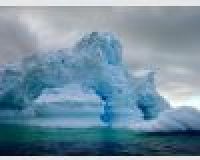 Antarctica
Plan Your Adventure >
Featured Photographer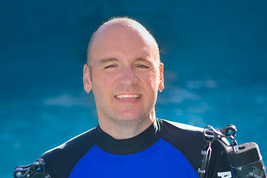 Alex Mustard
Expert Photographer
Alexander Mustard, 30 from the UK, has been an underwater photographer since he was nine years old, and is a total digital convert, currently shooting with a Nikon D2X in a Subal housing with Subtronic strobes. Alex's...