News
NOAA Clarifies Commercial Shark Fishing Regulations
Editorial Note: The subject of sustainable shark fishing is controversial in the underwater photography and dive communities. This article is aimed at clarifying any misinformation the public might have about NOAA's Fisheries' regulations.

An online petition signed by thousands of outraged divers aimed at preventing the upcoming shark fishing season in the Atlantic region has drawn the attention of the federally run National Oceanic and Atmospheric Administration.
On Tuesday morning, officials from NOAA's Fisheries Department hosted a conference call for DivePhotoGuide and other various news outlets in hopes of reducing the ire in the underwater community sparked by the petition, "STOP Commercial Shark Fishing Set for January 1, 2016!" The petition blew up on social media and has amassed more than 12,000 signatures in its first week.
"While we appreciate the sentiment and agree that sharks are a valuable and incredible resource and need conservation, please know that the regulations we have in place were carefully designed based on the best scientific information available to prevent overfishing and rebuild depleted stocks," Margo Schultz-Haugen, the Highly Migratory Species Division Chief, told reporters in the call.
The petition is in response to NOAA's release of the quotas for commercial and recreational shark fishing for the 2016 season. The 2016 season will start with a catch limit of 36 large coastal sharks per vessel, per day. No finning is allowed.
NOAA Fisheries began managing the Atlantic shark fisheries more than 20 years ago, with the goal to find a balance between conserving the long term survival of fish stock with the long term survival of the commercial and recreational fisheries. In fact, most decline in shark populations occurred prior to the 1994 implementation of the Fisheries Management Plan for Atlantic Sharks. And, recent studies suggest populations have begun to rebuild since then.
"If sharks were as vulnerable as the petition suggests, in the Florida waters, I think we would have seen those declines instead of shark rebuilding as we have seen," said Schultz-Haugen, adding she thinks of the 2016 quotas as "conservative."
But local divers from Jupiter, Florida who spend countless hours in the water with lemon, hammerhead, and tiger sharks, say that even three or four trips with 36 caught sharks is enough to decimate the population. They also believe that during the early part of the year, lemon sharks aggregate and are therefore especially vulnerable. An unsustainable harvest of sharks in Jupiter's waters could have catastrophic consequences on the dive tourism industry.

A screenshot from a video promoting the petition by the Facebook group, "Florida Shark Diving."

The petition is specifically concerned with the timing of the shark fishing season, which will open when several species of sharks are found abundance aggregating along the coastline. NOAA, however, only has authority over marine fisheries between 3 to 200 miles offshore. The closer waters are regulated by state officials, which have their own set of rules regarding species-specific catches and quotas.
"Without your help, our lemon sharks, tiger sharks, hammerhead sharks, etc. may be wiped out in just a matter of days," reads the petition.
The commercial fishing season has begun on January 1st annually – excluding the previous two years – for the last 20 years. In 2014 and 2015, it was switched to the summer based off of research suggesting this time of year would provide the balance between commercial needs and conservation ones.
NOAA's reassurance that their decisions are backed by the best data available have not calmed the nerves of many petition signers. "This is outrageous! The ocean cannot sustain this, and neither can the shark population!!" posted one supporter. "Sharks are killed at a rate of 11,000 per hour in some parts of the world and it should be illegal to fish and kill sharks for leisure or for finning," writes another.
"There's a lot of misinformation out there," said NOAA's Margo Schultz-Haugen, admitting that many global shark populations are under extreme pressure. "A lot of the people that are coming in the petition (I think) see that global concern and are equating that the domestic, Atlantic status is exactly the same—and it's not."

Blue sharks are one of the few species without a regional quota from NOAA.

NOAA is charged by the United States congress, not with the sole goal of conserving marine resources, but to provide access to fisheries resources in a sustainable way. Shark fishing in the Atlantic region (from Texas to the Gulf of Mexico) is worth about $2 million annually, in addition to its recreational value. NOAA officials insist that the status of shark populations in Atlantic is "healthy," but if stocks are low their management allows that specific species to recover.

Despite differences in opinion of whether sharks can be sustainably fished in the Atlantic region, NOAA and petition supporters have a shared goal.
"There are no viable reasons to decimate an entire group of marine life," Michael Moore of Oklahoma writes on the petition page. "I want these (sharks) around for my grandkids to see."
Or, in the words of NOAA's Highly Migratory Species Division Chief: "We have the long view."
RELATED ARTICLES
RELATED PRODUCTS
Be the first to add a comment to this article.
Newsletter
Travel with us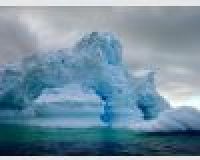 Antarctica
Plan Your Adventure >
Featured Photographer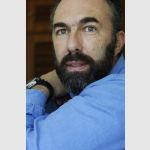 Luis Quinta
Expert Photographer
Luis Quinta was born in Lisbon on March 6, 1965. When he was 14, he began wandering underwater in Sesimbra and in 1988 he took his first underwater photos. During his 18-year career he published around a thousand articles,...