News
Nikon Fires Back At Canon with Double DSLR Broadside: the D3 and D300
by Mike McNamara
Canon didn't have very long to bask in its glory after introducing its pro level EOS 1Ds Mark III ($7,999) and advanced EOS 40D ($1,299) on Monday, August 20. Sure, those cameras are going to be big hits among the Canon faithful who already own Canon lenses, flash units, and accessories. But I think the Nikon faithful may have even more to celebrate now that the new 12.1MP Nikon D3 ($4,999 body) and the 12.3MP Nikon D300 ($1,799) have arrived. Are either of these new Nikon DSLRs good enough to instead steal the spotlight away from Canon's latest and greatest? And do either of these new Nikon's offer more features and higher potential performance for underwater shooters?
The answer is no, yes, yes, and yes.
When most photographers begin to compare the features and specs of the two pro models:the Nikon D3 and EOS 1Ds Mark III, the megapixel difference is going to jump out immediately. The Canon has 21.1MP, and the Nikon only has 12.1MP. So in terms of pure resolution and the ability to capture detail, Canon will certainly win in a resolution test. But experienced digital shooters will recognize that the maximum difference between 12.1MP and 21.1MP will probably be less than 20% in terms of resolution, since it takes four times as many pixels to double the resolution of a sensor. Still, I've got to hand it to Canon for upping the DSLR megapixel ante, and have to wonder why Nikon didn't think it wise to add a few more pixels to the D3 sensor.
I guess it was too busy adding something else to the sensor's overall area and larger pixels (8.45 microns in size). As a result of a size increase, the full frame advantage Canon once had over the Nikon D2X (and all other Nikon DSLRs to date that have used a DX-format sensor with a 1.5X lens factor) has vanished. The Nikon D3 now sports a newly-designed FX-Format CMOS sensor that's equivalent in size to a 35mm film frame (actual sensor measurement is 23.9mm x 36mm, versus 24mm x 36mm for a 35mm film frame or the sensor in the EOS 1Ds Mark III and older Mark II.) For underwater photographers, the advantages are obvious - ultra wide angle 14 and 16mm lenses remain as ultra-wide angle lenses and no longer limit field of view to the equivalent of a 21 or 24mm lens. The larger pixel size (relative to those found in the D300 sensor or those on the Canon EOS 1Ds Mark III) might also prove to be an advantage - larger pixels tend to gather more light and produce less noise. This is just one of the factors that contributes to the D3's amazing ISO range of 200-6400 (with a LO 1 setting of 100, and a Hi 2 setting of ISO 25,600!! Ok, you might never set this camera to ISO 25,600 underwater, but imagine what you can do with it on land when trying to capture turtles hatching on the beach by moonlight.
Everything else about the Nikon D3 screams superiority over the EOS 1Ds Mark III. Right off the bat, it's going to save you the 3 grand that you're better off investing in a good housing and lens port. Next, its 3-inch LCD screen (and the same one on the D300) features 920,000 pixel resolution compared to 230,000 pixel res on the Canon - and that makes a visible difference when playing back images, reading exposure data, or using the cameras Live View mode. (yep, both Nikons feature live view just like the Canons, and the Olympus models before them.) Without going too deeply into the specs, I think the Nikons boast superior AF systems to the Canons as well. Both use a new 51-zone AF sensor that includes 15 cross-type sensors that operate with all lenses. Canon has lots of cross-type sensors as well, but all but one requires an f/2.8 lens (or wider) to operate. In addition, the D3 features a phase detection-focusing mode that works in live view (rapid AF occurs during mirror flip, extending the shutter lag by about ½ sec) and a second contrast AF mode that can be used when the camera is tripod mounted.
I've got to give the coolest new feature award to the D3 for its virtual horizon indicator. When turned on, the LCD displays a graphic that is nearly identical to the horizon indicator found in an airplane instrument panel, so even in murky water you will be able to use the camera to tell you which way is up, or what's on the level. Of course, you should already know how to figure that out.
Other top features of the D3:
1) Active D-lighting improves dynamic range of JPEGs.
2) Twin CF card slots with UDMA compatibility: Record RAW files on one, JPEGs on another, and never run out of storage even during a re-breather dive.
3) New EXPEED-branded image processor improves noise reduction, and helps increase dynamic range by up to 300%.
4) New viewfinder features 100% coverage and can be set to DX format (automatically when using Nikon DX lenses) or to 5:4 aspect ratio.
5) Up to 9 fps burst mode at full resolution, 11 fps at DX cropped resolution.
6) Shutter rated up to 300,000 exposures
7) Solid body (magnesium alloy) and weather seals all over
8) Tons of new image quality controls and metering choices
9) Customized AF zones
10) HDMI output delivers true 1080i HDTV signal in playback mode.
That's enough for now from Tokyo, more later on what I think of the D300, especially as it relates to its performance advantages and feature set over the Canon EOS 40D.

PS: It's possible that Canon intentionally moved up the announcement of its flagship EOS 1Ds Mark III to steal some thunder from Nikon when it caught wind of the special event Nikon was planning for journalists in Tokyo today. But that actually made Nikon execs super happy as they pointed out all of the advantages the D3 has over the EOS 1Ds Mark III.
RELATED ARTICLES
LATEST EQUIPMENT
Be the first to add a comment to this article.
Newsletter
Travel with us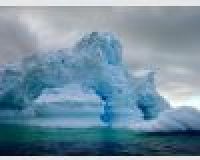 Antarctica
Plan Your Adventure >
Featured Photographer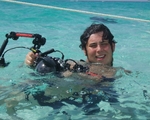 Joseph Tepper
Expert Photographer
I started diving at the age of ten and since that time have wanted to become a better photographer whether using a disposable Kodak waterproof (you know the blue ones) or my D300s. Last summer I received my dive-master in Grand...