News
Nikon Adds Remote Photography Capability to Z9 with Major 4.0 Firmware Update
By Ian Bongso-Seldrup, June 14, 2023 @ 08:30 AM (EST)

We've said this before, but you know you're getting a big firmware update when a company creates a dedicated web page. Yes, it's the Nikon Z9 again, and this time, it's firmware version 4.0—once again a free download for users of the flagship mirrorless camera.
The headline act is called Auto Capture, a new feature that automatically fires the shutter or starts recording video when your specified combination of three criteria is met—motion, distance, and subject detection. Enable the motion setting and the Z9 starts shooting when motion is detected. With the distance setting, the Z9 records when a subject falls within a designated distance range; according to Nikon, you get the best results when using Z lenses. Finally, the camera can be set to start shooting when your chosen subject—a person, animal or vehicle—is detected in the frame. As Nikon puts it: "Mount your camera, set your Auto Capture criteria and walk away. The Z9 will do the rest."
Other major enhancements are improved 3D-tracking for small and fast-moving subjects not recognized by the subject detection system; a greatly extended pre-shutter-press buffer for the Pre-Release Capture mode (up from 30 to 300 seconds); and a new ISO 200 setting (Lo 2.0) when recording video in N-Log, promising extremely low noise along with the ability to bring out even more detail in the shadows in post. Additional improvements include the ability to bracket shots with finer aperture increments, the option to assign custom functions to more buttons, and faster, easier reviewing of images in playback mode.
Available now, firmware update 4.0 for the Nikon Z9 can be downloaded from Nikon's website. In case you were wondering, Nikon has not said when, or if, these new features and enhancements will be availble on the Z9's very similarly spec'd sibling, the Z8.

---

PRESS RELEASE
NIKON RELEASES THE THIRD MAJOR FIRMWARE UPGRADE FOR THE NIKON Z 9 FULL-FRAME MIRRORLESS CAMERA
Free Firmware V 4.00 Upgrade Offers New Smart Auto Capture Function, Video Enhancements, Shutter Sound Customization and More
MELVILLE, NY (June 13, 2023) – Today, Nikon Inc. announced the release of firmware version 4.00 for its flagship full-frame/FX-format mirrorless camera, the Nikon Z 9. The firmware 4.00 update is the third major update to the Z 9 since its launch, adding more enhancements to video and photo capture, usability, operability, autofocus and more.
The upgraded firmware version 4.00 adds several new features for both still and video shooting, including the all-new Auto Capture function. This new feature enables automatic shooting when the subject meets one or more pre-configured criteria, particularly in situations that require increased automation or when the camera must be positioned in places where the user cannot remain for extended periods of time.
Additionally, video functions have been further improved by expanding the minimum ISO sensitivity available with N-Log recording, increasing the number of options available for Hi-Res Zoom speed and adding slow-motion video recording. With still-image shooting, the subject acquisition performance of 3D-tracking when capturing stills of small and fast-moving subjects1 has been improved. The firmware also supports enhanced operability by increasing the number of functions that can be assigned to custom controls, as well as the addition of new shutter sound options.
Starting today, Z 9 owners can visit the website here to download firmware 4.00 for free. Nikon will continuously meet users' needs through firmware updates that expand the functionality of its cameras.
New and Enhanced Features
Auto Capture:
Users can set the camera to automatically record still images or video by pre-configuring Auto Capture criteria. The three criteria that can be configured include a [Motion] option that detects subjects that make certain movements, a [Distance] option which begins shooting when a subject is within a certain range of distances,2 and a [Subject detection] option which detects a person, animal or vehicle within the frame. These options can be used either separately or together to automatically trigger shooting when the selected criteria are met.
This feature allows the user to shoot remotely and without having to manually determine the timing of shooting/recording, enabling more freedom to perform other tasks, or to leave their camera outside in places they cannot remain for extended periods of time, such as when recording wild animals.
When using more than one Z 9, one camera can be used for hand-held shooting as the user moves from place to place, with the other cameras can be set up for automatic shooting from tripods at fixed locations. Auto Capture also enables shooting from multiple angles without using the extension cords previously required to control multiple cameras, eliminating worries about connections during remote shooting. This feature can also be used with the Pre-Release Capture function for more reliable capture of decisive moments.
Advanced Video Recording Functions:
ISO sensitivity can now be set as low as Lo 2.0 (ISO 200) with N-Log recording: ISO sensitivity has been expanded on the low end to increase dynamic range in shadows and enable rich and clear expression of shadow tones in which noise is suppressed.
Hi-Res Zoom speed options: Speed steps have been increased from 3 to 11 for more precise speed control. Finer adjustment of the zoom speed is now possible, enabling a look that better matches the user's intent with more stable zooming at slower speeds, for example.
Slow-motion video function: This new feature enables high-speed recording of videos that play back at 1/4 (4×) or 1/5 (5×) the frame rate for a slow-motion effect.
Additional Shooting Enhancements:
Customizable shutter sound: Users can choose from five types of shutter sound played when the shutter is released and set a higher volume for the sound.
Focus enhancements: Superior subject acquisition performance with 3D-tracking is used to capture stills of small and fast-moving subjects that cannot be detected with subject detection.
Pre-Release buffer expansion: To better respond to the needs of those working on location, the length of time the camera continues to buffer frames before canceling shooting during the Pre-Release Capture phase of High-Speed Frame Capture has been increased from 30 to 300 seconds, allowing users to wait longer between the half press and full press of the shutter-release button.
Exposure delay mode: This item is added to the Custom Settings menu, which helps to reduce blur caused by the camera shake that occurs when the shutter-release button is pressed.
More custom controls: The number of functions that can be assigned to custom controls has been increased, as well as the number of controls that can be customized.
Improved manual focus UI: The focus distance indicator for manual focus newly displays the approximate distance between the camera and the focus position in units selected by the user.
Playback enhancements: The new [Frame advance zoom position] option that allows users to choose how the camera centers the display when scrolling through pictures during playback zoom can now be assigned to a custom control. When [Prefer focus point] is selected, the camera centers the display on the focus point active with shooting. Additionally, the accuracy of the progress bar displayed with video playback has been increased.
For more information about the latest Nikon products, including the vast collection of NIKKOR Z lenses and the entire collection of Z series cameras, please visit nikonusa.com.
1*When the subject is not detected with [AF subject detection options] set to [Auto], [People], [Animal], or [Vehicle].
2*[Distance] is available only when a NIKKOR Z lens is used with the camera. Auto Capture may fail to function when lenses other than NIKKOR Z lenses are used.
RELATED ARTICLES
LATEST EQUIPMENT
Be the first to add a comment to this article.
Newsletter
Travel with us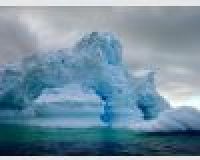 Antarctica
Plan Your Adventure >
Featured Photographer
Viora Alessio
Expert Photographer
Born in 1965 on the side of Lake Orta near the Alps Alessio can easily reach Lakes, Rivers and the Sea within one hour – and still be on the snow for more than 90 days a Year ! Alessio started taking pictures in 1983...