News
New DiveFilm HD Video Podcasts
Our partner DiveFilm.com has been instrumental at helping to expose a general online consumer audience to the wonders of underwater video through a long standing position as a "Favorite" podcast in the popular Apple iTunes service. That's a big deal!
Our hats go off to Mary Lynn Price for her diligent work. She has figured out how to maintain high quality online video in an age of super compression and poor video quality (a la YouTube - yes YouTube is the worst quality on the web...but 200 million video streams a day aint too shabby regardless of quality!). Keep up the good work Mary Lynn!
DiveFilm HD podcasts have been added to the new AppleTV menu as "Favorite HD Podcasts" and "Travel & Nature Podcasts" just as the winning videos of the recent Our World Underwater/DivePhotoGuide/Wetpixel video competition are being released as DiveFilm HD podcasts.

Newly released DiveFilm HD podcast episodes include Gyula "Jules" Somogyi's creative short film "The Vision of the Oraculum" and Mike Boom's beautiful look at "Komodo Beneath the Waves." Additional episodes will follow of all the winners in this year's competition.
We also want to take this chance to congratulate Gyula Somogyi (DPG's European representative) on the many successful projects he's been working on. His short films, "The Vision of the Oraculum" and "Ships of Darkness" are both fantastic and a not-to-be-missed!

The addition of DiveFilm HD Video podcasts to the new AppleTV menu allows underwater imagers to reach new audiences, and help raise awareness of the beauty, diversity and fragility of the ocean world. Learn more about accessing the HD podcasts at iTunes .
DiveFilm HD Video Podcasts (at iTunes)
Gyula "Jules" Somogyi's website
---
How To Get The Podcasts
Go to DiveFilm.com for an index of all of the podcasts and information about DiveFilm and DiveFilmHD.
Subscribing to our podcast is very easy.
Download & install the free iTunes program (PC or Mac)
Click here to launch iTunes (version 4.9 or higher) and go to the DiveFilm Podcast Video Page to subscribe.
Click here to launch iTunes to go to the DiveFilm HD Podcast, for high-definition!

That's it!
If you subscribe to our podcast by using iTunes, you will help to keep us featured in the iTunes Music Store, which brings the wonder of the underwater world to many who would not otherwise stumble upon it.
RELATED ARTICLES
LATEST EQUIPMENT
Be the first to add a comment to this article.
Newsletter
Travel with us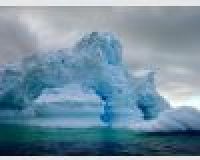 Antarctica
Plan Your Adventure >
Featured Photographer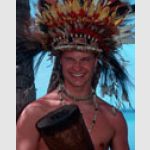 Espen Rekdal
Expert Photographer
Espen Rekdal (31) is a natural history photographer, videographer, writer and marine biologist. He specializes in underwater stills photography. Though extreme macro work has been a speciality in the past, he has branched out...