News
Unusual Underwater Footage In New BBC Documentary
Released in the U.S. on Tuesday was Life in Cold Blood, BBC's reptile and amphibian-focused documentary said to be the final installment of David Attenborough's fantastic wildlife series. The movies are produced BBC, the same company that put out the much more famous Planet Earth and Blue Planet Series. Other than Life in Cold Blood, Attenborough has released Life of Mammals, Life of Birds, Life in the Freeze and Life in the Undergrowth. Despite not having the ridiculous budget of Planet Earth, the series is equally spectacular. Their focus on an individual subject allows an in depth look at the animals at hand which, in my opinion, is unrivaled as far as quality of images, narration and information. They have all been shown in my Biology classes at one point or another.
I share this with DPG readers because all the documentaries feature incredible underwater footage, and Life in Cold Blood is no exception. I received my two disc DVD today, and proceeded to watch the entire thing. What the documentary does is go beyond the popular, famous animals and shows the viewer how amazing the smaller, often overlooked animals can be. In other words, there are more than just crocodiles, alligators, sea turtles and marine iguanas. While the underwater footage of these animals is included and does a good job of being original, it's the more bizarre, less famous animals that steal the show.
Some underwater scenes that I have never seen before include Japanese giant salamanders fighting over a territory dispute, painted turtles performing an affectionate mating ritual and footage of a turtle-headed sea snake eating fish eggs. A lot are not filmed in coral reefs or wrecks, but in places we would never think of diving-a lot of times in freshwater.
There are of course footage of turtles, alligators and crocs that are great to see, no matter how many times I have seen them. One unique way Life in Cold Blood shows a common subject-a leatherback turtle laying eggs, is by using thermal imaging. By comparing the body temperature of the leatherback, the sand and himself Attenborough demonstrates a unique feature for a reptile-its ability to regulate its on body temperature. Seeing the colors of the thermographic cameras with its colors and clear contrast in heats is truly beautiful and informational—Do you think gates makes a housing for a thermo infrared video camera?
Of course there is tons of footage on land reptiles and amphibians as well. One great encounter is when Attenborough visits the famous Galapagos tortoise Lonesome George on his 80th birthday-the tortoise is thought to be the same age. This, of course ,was before the remarkable news that
Lonesome George may not be so Lonesome anymore
-as eggs were found in his enclosure.
RELATED ARTICLES
LATEST EQUIPMENT
Be the first to add a comment to this article.
Newsletter
Travel with us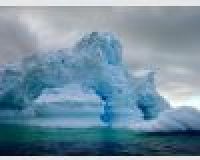 Antarctica
Plan Your Adventure >
Featured Photographer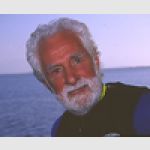 Joseph Liburdi
Expert Photographer
Joe Liburdi started diving in 1952, when divers wore twin-hose regulators and scuba lessons consisted of the words, \"Blow and go!\" In 1966 he took his first underwater photograph with a Calypso camera. Expressing...