News
New York Underwater Photographic Society August Meeting
By DPG Staff, July 30, 2014 @ 01:29 PM (EST)

It's the underwater photographer's nightmare. You have your wide-angle lens on and just happen to spot a never-before-seen nudibranch. Or worse—you have your macro setup and a whale swims right in front of your face.
Well, at the August meeting of the New York Underwater Photographic Society (NYUPS) it doesn't matter which happened. Underwater shutterbugs are invited to share their top images of both macro and whale encounters. The meeting will take place next Tuesday, August 5th.
Whether you are brand-new to the world of underwater photography or a seasoned pro, the monthly NYUPS meetings are a great chance to get feedback on your images from all those who share the same passion for the hobby.
If you live in the New York area and are interested in sharing your images, please submit them to Joe@DivePhotoGuide.com no later than Monday 4th, 6 PM. For more info, check out the NYUPS website or the press release below.
Details:
What: NYUPS Macro and Whale Image Sharing
When: Tuesday, August 5th, 7–9 PM
Where: Alpha Fusion (365 W. 34th Street at 9th Ave)
---
Macro and Whales
Last month Rick Morris showed us the splendor of one of the largest creatures on earth; the sperm whale. The month before PJ shared her Indonesia macro images and explained her creative process. Now it is your turn.
We want to see your macro or whale underwater images at the August NYUPS meeting. From gigantic mammals to almost microscopic nudibranchs we want to see what you got. All guest are invited to share up to 10 images with the group and tell what went into capturing the images. As with past events, we'll have an informal discussion on the images.
New IMAGE SPECS
The ideal size of each landscape orientation image is 10" wide x 7.5" high – no larger. If an image is portrait, the image should be no more than 7.5" high x whatever width (certainly less than 10").
All images should be 150 DPI, or pixels per inch, and .JPG files. If you would like to submit videos, please bring them to the meeting as Quicktime files on a flash drive. You might want to send more than one email since we are asking for larger files. Please number your emails or use Dropbox.
DATE OF SUBMISSION
The deadline for images is Monday August 4th, 2014. You will receive a confirmation of the receipt of your images. If you don't, please contact Larry.
Please note that you do not need to submit images to attend the meeting – feel free to just come and enjoy the images, share and learn a little about improving your photography techniques! We want to stress that our meetings are for photographers of all levels. It doesn't matter what camera you use or how long you've been shooting, NYUPS wants to share the joys of underwater imaging with everyone interested.
This month our meeting is back at Alpha Fusion. Our host Henry Yang is a NYUPS supporter and most of his restaurant will be set-aside for us. So join us for a great time having Asian food, drinks and looking at images.
RELATED ARTICLES
LATEST EQUIPMENT
Be the first to add a comment to this article.
Newsletter
Travel with us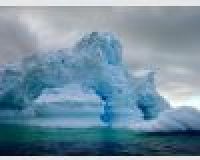 Antarctica
Plan Your Adventure >
Featured Photographer
Nicholas Samaras
Photographer
Nicholas Samaras, is one of the most passionate and committed underwater photographers. His love and dedication to sea and its creatures in combination with his characteristic effort to bring out to surface the beauty of the...