News
New Study Investigates DNA Of Mimics
First described officially in 1998, off the coast of Sulawesi, the Indonesian Mimic Octopus (Thaumoctopus mimicus) has the unique ability to impersonate several toxic fishes.
Like other octopi, the Indonesian Mimic Octopus is an intelligent mollusk. It has a soft, boneless body with eight arms, each with two rows of suction cups. It has a large eye on each side of its head and good eyesight. It has a large brain but lacks hearing.
Mimic octopuses have been known to live exclusively in the nutrient-rich estuarine bays of Indonesia and Malaysia. They use a jet of water through their funnel to glide over the sand. Their soft bodies are made of nutritious muscle, without spine or armor, and are not obviously poisonous, making them desirable prey for such large deep water carnivores as barracuda and small sharks. Often unable to escape such predators, its mimicry of different "poisonous" creatures serves as its best defense.
Because this defense strategy is quite rare, scientists were very keen to understand how the T.mimicus evolved. A new DNA study points to how this ability developed. Dr Christine Huffard from "Conservation International Indonesia" states " The relatives of "T.mimicus use drab colors and camouflage to hide from predators , however T.mimicus , by flattening its head and arms , changing color to a bold brown and white and at the same time swimming like a toxic flathead fish can fool its predators and escape.
By analyzing its DNA, it was established the specific traits that appeared in its ancestors. The researchers believe those skills evolved to fool predators into thinking it was a poisonous/toxic fish such as the peacock or zebra sole, which share the same habitat.
Dr Hamilton, Director of the centre of applied Biodiversity Informatics at the California Academy of Sciences, states that "while the mimic octopus imitation of a toxic flatfish is far from perfect, it may be 'good enough' to fool predators where it lives…In the time it takes that predator to do a double take the mimic octopus may be able to get away."
RELATED ARTICLES
LATEST EQUIPMENT
Be the first to add a comment to this article.
Newsletter
Travel with us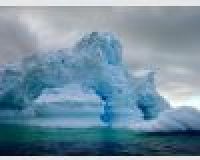 Antarctica
Plan Your Adventure >
Featured Photographer
Kim Yusuf
Photographer
In 2004 I found my passion for the 'liquid kingdom'.when a friend took me on an introduction dive in Spain. Six months later I had my certification and booked my first dive trip to Egypt. <BR>What I saw there...