News
New Study: Gulf Stream Could Collapse by 2025, Bringing Catastrophic Climate Impacts
By Ian Bongso-Seldrup, July 27, 2023 @ 08:00 AM (EST)
Source:
The Guardian

A new study published in the journal Nature Communications suggests the Atlantic Meridional Overturning Circulation (AMOC), of which the Gulf Stream is part, could collapse as soon as 2025. The shutting down of these vital ocean currents would dramatically reduce temperatures in Europe, cause sea levels to rise on the eastern coast of North America, and severely disrupt rainfall in India, South America and West Africa. According to the new research, the collapse could occur between 2025 and 2095, with 2050 being the central estimate, if greenhouse gas emissions continue rising as they have been.
"I think we should be very worried," said Prof Peter Ditlevsen, at the University of Copenhagen in Denmark, and who led the new study. "This would be a very, very large change. The AMOC has not been shut off for 12,000 years." Scientists know that the AMOC collapsed and restarted repeatedly during the cycle of ice ages that occurred from 115,000 to 12,000 years ago.
The AMOC circulates water from north to south and back in a long cycle within the Atlantic Ocean. The process begins as warm water near the surface moves toward the poles, for example, via the Gulf Stream in the North Atlantic. Nearer the poles, the water cools and forms sea ice, leaving salt behind in the water, which, being denser, then sinks and is carried southwards in the depths below. Eventually, upwelling pushes the water back up towards the surface, which completes the cycle.
However, previous research has already indicated that global warming is weakening the AMOC, through accelerated melting of the Greenland Ice Sheet, sea-ice loss, and changes to the hydrological cycle, all of which are causing the North Atlantic to become fresher and less dense. The new study used sea surface temperature measurements going back to 1870 as proxy data for the change in strength of AMOC over time. These data were then mapped on to the path seen in systems that are approaching a particular type of tipping point called a "saddle-node bifurcation." The data could then be extrapolated to estimate when the tipping point was likely to occur.
The new study is controversial: Many scientists disagree that the timing of the collapse of the AMOC can be reliably estimated due to the large uncertainties in the underlying data. However, all agree that the prospect of the AMOC collapsing, even partially, was extremely worrying and that in itself should motivate urgent reductions in carbon emissions.
Read more here.
RELATED ARTICLES
LATEST EQUIPMENT
Be the first to add a comment to this article.
Newsletter
Travel with us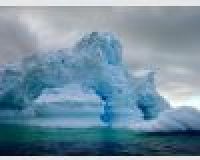 Antarctica
Plan Your Adventure >
Featured Photographer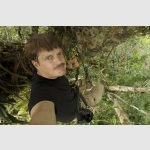 Tim Laman
Expert Photographer
Tim Laman is a field biologist and wildlife photojournalist. His pioneering research in the rain forest canopy in Borneo led to a PhD from Harvard and his first National Geographic article in 1997. Since then, he has pursued...