News
New Species of Pygmy Seahorse Discovered—in Africa
The newly discovered African pygmy seahorse (OceanRealmImages.com)

It may be tiny—about the size of a rice grain—but the discovery of Hippocampus nalu is huge news for seahorse enthusiasts (and underwater photographers). That's because all seven known species of pygmy seahorses are found in Asia, and this little guy was unearthed 5,000 miles away, hidden among the sand and algae in South Africa. As marine biologist and underwater photographer Richard Smith, co-author of a new study on the species, puts it: "It's like finding a kangaroo in Norway."
The African pygmy seahorse—also named the Sodwana Bay pygmy seahorse after the famous South African diving spot near the border with Mozambique—looks superficially like its Asian cousins, but the spines on its back have sharp tips, unlike the flat-tipped spines on the other pygmy seahorses. "We really don't know what these spines are used for," says co-author Graham Short, from the California Academy of Sciences and the Australian Museum in Sydney. "Many species of seahorses in general are spiny, so their presence could be possibly due to sexual selection—the females may prefer spinier males."
The new seahorse's scientific name, Hippocampus nalu, is after dive instructor Savannah Nalu Olivier, who was first to stumble across the little fish as far back as 2017. (Appropriately, "nalu" roughly translates to "here it is" in the South African languages Xhosa and Zulu.) By the following year, the discovery had been made known to Smith—a internationally renowned seahorse authority who also happens to take stunning pictures—and he collected specimens at depths of between 40 and 55 feet with his colleague Louw Claassens, director of the Knysna Basin Project, an South African NGO focused on coastal system research.
Smith points out that unlike the "dainty" Asian pygmies, which prefer the more relaxed conditions around reefs, the new pygmy seahorse seems to be "built of sturdier stuff" and enjoys riding Sodwana Bay's strong eddies. "They regularly get sand-blasted," he says. It will be interesting to see if H. Nalu is just the first of many new pygmy seahorses that enjoy this alternative African lifestyle.
Read more about the discovery in this National Geographic article, and be sure to check out Richard Smith's book, The World Beneath: The Life and Times of Unknown Sea Creatures and Coral Reefs.
RELATED ARTICLES
LATEST EQUIPMENT
Be the first to add a comment to this article.
Newsletter
Travel with us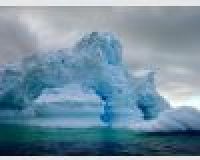 Antarctica
Plan Your Adventure >
Featured Photographer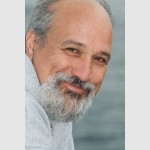 Richard Salas
Photographer
I have been a studio photographer for the last 30 years and started underwater photography about 6 years ago. I love the usual suspects shot with beautiful lighting. Haven't won any awards or been published worldwide but...