News
New Book by Simon Pridmore: The Diver Who Fell from the Sky
By Ian Bongso-Seldrup, July 23, 2020 @ 06:00 PM (EST)

Diving and travel book author Simon Pridmore has announced a new book—a biography of Palau diving and tourism pioneer Francis Toribiong. The Diver Who Fell from the Sky—so named because Toribiong was Palau's first ever parachutist and is locally known as "the Palauan who fell from the sky"—looks closely at the life of this famed father of Palau tourism and scuba diving pioneer.
Illustrated with images of Toribiong's life as well as underwater and aerial shots by veteran Micronesia-based shooter Tim Rock, the book is available as a standard paperback with black-and-white images, or a deluxe paperback or e-book with color images.
For more information, see the press release below.

---

PRESS RELEASE
NEW BOOK in 2020! The Diver Who Fell from the Sky: The Story of Pacific Pioneer Francis Toribiong
By Simon Pridmore
Maverick, innovator, entrepreneur, environmentalist and sheer force of nature, Francis Toribiong would have been a unique, significant individual no matter where in the world he was born. As it turned out his birthplace was Palau in western Micronesia and he came along at just the right time and with just the right attributes to help this new country find its place in the world and become an independent, modern nation.
And, improbably, he achieved this via the sport of scuba diving.
Scuba diving biographies are all too rare and therefore a new one is always welcome, especially when the subject is as deserving as Francis Toribiong, a Pacific Islander like no other. His life followed a fascinating path that eventually led him to be enshrined in the International Scuba Diving Hall of Fame.
Available in three versions at: https://simonpridmore.com/the-diver-who-fell-from-the-sky.html
If you are a scuba diver, you probably know exactly where the Western Pacific island nation of Palau is. If you have been there, you now want to return and, if you have not been there, you really want to go. Even if you have never heard his name before, the person mainly responsible for putting Palau so high on your diving bucket list is Francis Toribiong.
In the sort of society where the movers and shakers are usually elite, highly-educated politicians, Toribiong was always an outlier – he makes for an unusual hero. He was born poor with little academic interest or talent for diplomacy. Yet, he was driven to succeed by a combination of duty to a father who died too soon, his faith, also learned from his father, and a deep-seated determination to show the world that Palau had something wonderful to offer.
This is Pacific Island history as well as scuba diving history, illustrated with images of Toribiong's life as well as the beauty of his homeland, above and below the water. The glorious aerial and underwater shots are by Lonely Planet author Tim Rock.
The title sums Toribiong up well. As Pridmore explains, he was Palau's first ever parachutist and known by people throughout the islands as the Palauan who fell from the sky.
"They were speaking both literally and figuratively. He was so completely different from all of his contemporaries in terms of his demeanor, his ambitions and his vision, that it was as if he came from outer space. Palau had never seen anybody quite like him and there was no historical precedent for what Francis Toribiong did. He had no operations manual to consult and no examples to follow."
Francis Toribiong really has walked his own road and written his own life.
This is a terrific and inspirational read.
Available in three versions:
Standard paperback with black and white images
Deluxe paperback with color images
E-book with color images
Via all major online bookstores, including: Amazon, Apple, Kobo, GooglePlay, Barnes & Noble.
Get the book from the links on this page:
https://simonpridmore.com/the-diver-who-fell-from-the-sky.html
Simon Pridmore is an author of scuba diving books and travel books. Originally from the UK, Simon has lived in the Asia Pacific region for most of his life. He and his wife Sofie currently live in Bali, Indonesia but spend a lot of time exploring other places trying, but failing so far, to find a cure for their itchy feet. www.simonpridmore.com

RELATED ARTICLES
LATEST EQUIPMENT
Be the first to add a comment to this article.
Newsletter
Travel with us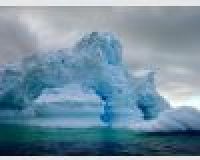 Antarctica
Plan Your Adventure >
Featured Photographer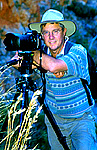 Gary Bell
Expert Photographer
Gary Bell is a professional nature and wildlife photographer specializing in marine related images, his work has appeared in numerous book publications and major journals around the world. Gary\'s photographic journey...