News
New Book by Jeff Milisen: A Field Guide to Blackwater Diving in Hawaii
By Ian Bongso-Seldrup, September 18, 2020 @ 10:00 AM (EST)

Underwater photographer Jeff Milisen has announced his new book, A Field Guide to Blackwater Diving in Hawaii. Some eight years in the making, the 288-page, full-color book is packed with Jeff's characteristically awesome blackwater images accompanied by the marine biologist's information-rich descriptions and observations. The book promises to be essential reading for all blackwater addicts.
Released on October 15th, A Field Guide to Blackwater Diving in Hawaii is published by Mutual Publishing and priced at $19.95, but can be pre-ordered now at a 20% discount.

---

PRESS RELEASE
A Field Guide to Blackwater Diving in Hawai'i
Jeff Milisen
A Field Guide to Blackwater Diving in Hawai'i will satisfy the curious ocean aficionado with a photographic overview of life in the open ocean at night with field guide information on each luminescent creature.
Available for pre-order at www.mutualpublishing.com at special price $15.99 (retail $19.95)
Honolulu—The world's greatest migration of animal life occurs every evening when uncountable numbers of mostly small marine organisms rise up from the dark, chilly depths of the open ocean to its surface waters. The people who witness this nighttime migration are blackwater divers— brave divers who throw themselves off a boat in the dark of night in open ocean waters that are, for all practical purposes, bottomless. The animals that we encounter range in size from baby squids smaller than a pinky nail to forty-foot long jellyfish called siphonophores.
Some of these creatures are delicate enough to be destroyed by bubbles while others are muscular, fast, and sometimes even dangerous. Some spend their whole lives drifting near the surface, while others eventually settle on the bottom or venture freely between deep and shallow water. Schools of exotic squids and marvelous larval fishes are normal in the middle of the ocean. As strange as these animals seem to us, they help form the dominant community covering over seventy percent of the earth's surface.
Kona, on the Island of Hawai'i, is the birthplace and world headquarters for blackwater diving and is where I observed all the animals in this book. Its proximity to deep water and favorable ocean 2 conditions make Hawai'i the perfect place for blackwater diving, but divers can also visit places such as Florida, the Philippines, Indonesia, and even Papua New Guinea to see many similar animals.
Blackwater Diving in Hawai'i is designed to satisfy the curious ocean aficionado by presenting beautiful photos and information on over 300 strange pelagic animals, most of which you won't find in a standard field guide to reef animals. This book is intended to present an overview of life in the open ocean at night. Each epipelagic creature is given five minutes in the spotlight to explore a little of what we know about them. It is my hope that this will make plankton identification more available and palatable to the general public. In addition to my photos and some basic research on each organism, I have sprinkled my own observations throughout.
So come explore an amazing world that can seem as foreign as a distant galaxy, yet it exists just a few miles from our shoreline.
About the Author
Jeff is equal parts marine biologist, freelance writer, and underwater photographer. Jeff earned a Masters in Molecular Biosciences and Bioengineering from the University of Hawai'i-Manoa while working with changes in the venom composition of cone snails. He went on to publish a peer-reviewed article on predictors affecting the species composition found on blackwater dives in Pacific Science. His underwater photography has been published in countless periodicals and placed in 13 international competitions. He now resides in Kona, Hawai'i, and enjoys traveling internationally every chance he can get.
Connect with Jeff online:
Twitter: @JeffMilisen
Instagram: @JeffMilisen
Website: iphotograph.fish

RELATED ARTICLES
LATEST EQUIPMENT
Be the first to add a comment to this article.
Newsletter
Travel with us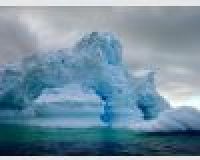 Antarctica
Plan Your Adventure >
Featured Photographer
Mark Mawson
Expert Photographer
Shooting people, fashion & nudes underwater