News
Nauticam Unveils Housing for the Panasonic Lumix GH6
By Ian Bongso-Seldrup, March 17, 2022 @ 07:00 PM (EST)
Nauticam has annouced its housing for the new Panasonic Lumix GH6. The long-awaited successor to the GH5 (and derivatives GH5s and GH5 II), the GH6 boasts a larger sensor, new processor, and enhanced image stabilization, and can record 5.7K/60p as well as 4K/120p at 10-bit 4:2:0 internally.
While the GH6 has sharper edges, Nauticam's new NA-GH6 housing has softer lines than its predecessor, but otherwise offers very similar features. You get the same robust aluminum construction, a full range of controls ergonomically arranged around slightly angled integrated handles (including two right-hand dual-action levers for REC/AF-ON and Fn1/Fn2), and large-bore M24 bulkhead for hooking up a monitor/recorder via HDMI 2.0. As Nauticam points out, the housing is ready for Panasonic's promised firmware update that will bring 4K/120p RAW output to an Atomos Ninja V+ monitor/recorder.
The NA-GH6 ships with Nauticam's Vacuum Check and Leak Detection system (though you need to purchase their vacuum valve and pump separately), and comes with two fiber-optic ports for strobe triggering (likely in manual mode via an optional Nauticam flash trigger). The housing is compatible with various viewfinders and Nauticam's water-contact optics like the WWL-1, WWL-1B, CMC-1 and CMC-2.
The NA-GH6 has an MSRP of $4,503 and can be ordered now from retailers such as Backscatter.

---

When purchasing underwater photography equipment like the products mentioned in this article, please support DPG by supporting our retail partner—Backscatter.com.
---

PRESS RELEASE
Introducing NA-GH6
The GH6 is built around a brand-new 25MP CMOS sensor paired to Panasonic's Venus processor. The new sensor, assisted by the addition of a CFExpress B card slot and a built-in cooling fan, can capture up to 5.7K video in the edit-friendly ProRes codec. While ProRes is currently limited to the 17:9 full 5.7K at 29.97p frame-rate recording mode, future firmware updates promised expanding this to all 4K and HD modes as well. While not in ProRes, the GH6 can record 10-bit 4:2:0 DCI or UHD 4K at up to 120fps using LongGOP H.264 compression. Dropping that frame rate to 60p allows for 4:2:2 chroma subsampling, All-i recording at a heavy 800Mbps bitrate.
If 120fps is not slow enough, switching to HD opens up the possibility of 10-bit H.264 video at 240fps and even up to 300fps using Variable Frame Rate (VFR) mode which does not allow for audio recording. The menu for the various recording modes can be filtered to ease finding your desired mode and a personalized menu or 'My List' of selected modes can be created.
When shooting at 60fps or lower, the GH6's Dynamic Range Boost mode can be activated. This mode uses both a low-gain and high-gain simultaneous readout from the sensor to create a final image with up to 13-stops of dynamic range. The GH6 also features Panasonic's full V-log profile which maximizes dynamic range for post-processing. The GH5 model only had a limited version of this profile.
With a full-size HDMI port, the GH6 plays well with external monists and recorders, outputting a clean 4K/60p signal. Future firmware updates promise 4K/120P RAW output over HDMI.
Not just a video camera, the GH6 also has notable improvements for still imaging. A new handheld mode for the high-resolution 100MP imaging mode expands the situations in which this can be used as previous versions required a tripod.
For both stills and video, improvements in Autofocus and lower noise levels promise even better performance and image quality than was found in the GH5. Controls such as the prominent Record button remain similar aside from a button that gives direct access to the camera's audio settings and an additional custom function button on the front of the camera. The screen receives a refresh, as does the electronic viewfinder.
THE NAUTICAM NA-GH6 UNDERWATER HOUSING
The NA-GH6 builds on the pioneering NA-GH5 which supports the GH5, GH5S and GH5II camera models. Designed around the N85 Port System, the range of lens and port combinations for the NA-GH6 is unparalleled. Image quality can be improved even further with Nauticam's lineup of water-contact optics. These lenses, such as the WWL-1 and WWL-1B are designed to increase field-of-view, maximize corner sharpness and close-focus capability, all while maintaining zoom-through functionality. Using our unique bayonet mount system, these ultra-wide lenses can be switched for the powerful CMC-1 and CMC-2 macro optics underwater. This system makes the NA-GH6 the perfect underwater imaging system for both stills and video allowing for unparalleled wide and macro performance on the same dive without compromising image quality.

Mission Control
Designed with our Mission Control philosophy, the controls of the NA-GH6 are placed where they are needed most with essential controls for exposure and focus located within easy reach of the handles. A dual thumb lever near the right handle provides easy access to the 'REC' and 'AF-ON' buttons. A dual-action lever that triggers the 'Fn1' and 'Fn2' buttons is easily reached forward of the right handle as well.
HDMI Video Output
With an M24 bulkhead and an M10 threaded mount, the NA-GH6 is easily paired with an external monitor or recorder over HDMI 2.0 or 1.4. With future firmware updates promising RAW video output at up to 4K/120p over HDMI, the NA-GH6 will be ready to meet that need.

Vacuum Check and Leak Detection System
The NA-GH6 housing comes with electronics pre-installed for Nauticam's Vacuum Check and Leak Detection system, requiring only the optional M14 Vacuum Valve (25624). This monitoring system provides constant updates on the water tight and safe-to-dive status of the housing. A simple color coded LED lighting system lets the user know that the vacuum is solid, or that the housing is losing vacuum. Leak detection is built into the same circuit, so if there is water intrusion, an audible and visual indication will occur. The Nauticam system is temperature compensated, eliminating false alarms caused by a change in outside temperature, or from a camera heating up on an action packed dive.
What's In The Box
NA-GH6 Housing
90122 Spare Main O-ring, O-ring remover and lubricant
Two plugs for optical fiber cable ports
2x handles with mounting balls
Panasonic CR-2032 Battery (for moisture alarm)
Set of Allen Keys
Manual Instruction Card
Padded Housing Bag with shoulder strap

Recommended Accessories
Technical Specifications
Dimensions: 331mm(W) x 176mm (H) x 136mm(D)
Weight in air: 2.8kg
Buoyancy in water: –0.5kg (incl. camera and batt)
Depth Rating: 100m
Model Number: 17720
USA Retail Price: $4,503
More information is available from Nauticam at: www.nauticam.com
RELATED ARTICLES
LATEST EQUIPMENT
Be the first to add a comment to this article.
Newsletter
Travel with us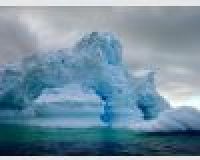 Antarctica
Plan Your Adventure >
Featured Photographer
Karin Brussaard
Expert Photographer
Karin was born in The Netherlands in 1972. Her brother persuaded her to join him on a divecourse in 1997. Like she once said "I'll never go diving" she also said...