News
Nauticam Unveils Housing for the Fujifilm GFX 100S
By Ian Bongso-Seldrup, July 19, 2021 @ 07:00 AM (EST)
As promised a little over two weeks ago, Nauticam has announced the NA-GFX100S—its new housing for the Fujifilm GFX 100S. The medium format mirrorless camera is built around a 102MP BSI CMOS sensor with the ability to record 16-bit RAW and TIFF files at up to 11,648 x 8,736 pixels. The camera can shoot bursts at up to 5fps with continuous AF, as well as 4K/30p uncropped video with HDMI output of 10-bit 4:2:2 or 12-bit RAW.
Like Nauticam's (small format) DSLR and mirrorless housings, the NA-GFX100S is designed around the company's Mission Control philosophy, which places all important controls at your fingertips, including AF-ON and Q controls via a double lever near the right handle as well as PLAYBACK and DISP via a double lever near the left. The housing employs Nauticam's N120 port system, which supports Fujifilm's GF-mount lenses and allows you to make use of the company's water contact optics, such as the WACP-2.
The housing can optionally accommodate Fujifilm's EF-X20 TTL flash, with strobes triggered via the housing's built-in fiber-optic bulkheads. Strobes can also be electronically triggered, though not in TTL mode, via a universal hotshoe and M14 Nikonos bulkhead. The housing also features a large-bore M24 bulkhead, facilitating output via HDMI 2.0 to an external recorder such as the Atomos Ninja V or via HDMI 1.4 to a monitor such as the Atomos Shinobi.
Shipping now, the NA-GFX100S has an MSRP of $10,860 and can be ordered now from retailers such as Backscatter.

---

When purchasing underwater photography equipment like the products mentioned in this article, please support DPG by supporting our retail partner—Backscatter.com.
---

PRESS RELEASE
Introducing NA-GFX100S
THE FUJIFILM GFX100S CAMERA
Fujifilm's mirrorless medium-format (44mm x33mm sensor size) GFX100S camera packs the expected large 102MP pixel count into a camera body more in-line with a full-frame mirrorless system. Even while reducing overall camera size, the GFX100S receives a more capable in-body image stabilization (IBIS) system as well as supercharged autofocus driven by the latest X-Processor 4 chip.
Key Camera Specs
102MP BSI CMOS Sensor (44mm x 33mm)
IBIS rated at 6EV
4K 30p video at up to 400Mbps with full-width readout
Uncompressed 10-bit 4:2:2 or 16-bit raw video output over HDMI
Dual-gain ISO
Up to 16-bit uncompressed raw files
The GF-mount lens lineup continues to grow, with more and more lenses meeting the criteria underwater image-makers are after. Paired with the camera's medium-format 102MP sensor, which is 68% larger than a full-frame sensor, the resulting images have lower noise and greater dynamic range for a given exposure value. Users can choose to record up to 16-bit uncompressed raw image files, preserving the maximum amount of sensor data for post-processing.
The GFX100S features the latest X-Processor 4 chip which powers the improved autofocus system that covers virtually 100% of the image area. The camera's large built-in OLED viewfinder has 3.69M-dot resolution at 0.77x magnifications and features variable refresh rates and resolution to enhance battery life.
Video from the GFX100S uses the full sensor width, preserving the original field-of-view of the lens and can be recorded internally as 4K 30p video with a bit-rate of up to 400Mbps. Over HDMI the GFX100S can output either an uncompressed 16-bit raw or 10-bit 4:2:2 4K video signal, excellent news for those using external monitors/recorders such as the Atomos Ninja V.
With dedicated settings for both still or video modes, switching between shooting modes is quick and easy via a lever atop the camera. The camera's "Q" menu can be customized to provide the most valuable information as either an overlay on the live-view representation or as the entire LCD area.
THE NAUTICAM NA-GFX100S UNDERWATER HOUSING
The NA-GFX100S is built with the singular focus of creating an underwater housing that blends ergonomic design, intuitive control placement and rugged field-tested durability. The resulting machined aluminum housing can be further refined with the addition of accessories from magnifying viewfinders to external monitors/recorders. To achieve the full benefit of the stunning 102MP resolution requires the use of underwater optics that are designed with high-resolution lenses in mind to deliver the highest optical quality possible.

Mission Control Design
The NA-GFX100S is designed with our Mission Control philosophy which dictates placing controls where they are needed most, meaning no more missed shots fumbling for a control or dial. The majority of exposure and focus controls are within easy reach of the ergonomic handles that feature stainless steel stiffening brackets to reduce any unwanted movement even when using large strobes or video lights. A multi-direction pad on the upper right of the rear panel gives access to the camera's joystick. A double lever near the right handle activates the 'AF-ON' and 'Q' controls. Also on the right side are levers for Focus and View modes. The left side has a double lever for 'PLAYBACK' and 'DISP' as as levers for turning the EF-X20 TTL flash on or off and one for the cameras 'V-Fn4' control. On top of the housing is a lever for switching between 'STILL' and 'VIDEO' modes.
Premium Professional Optics
Built around the N120 Port System, the NA-GFX100S supports a variety of GF-mount lenses with a selection of optical-quality glass and acrylic ports as well as access to Nauticam's lineup of premium professional optics. These optics are designed suing industrial lens design software to provide unparalleled optical quality and impressive fields-of-view. The Wide-Angle Conversion Port 2 or WACP2, when used with the Laowa 17mm f/4 GFX Zero-D lens can achieve an impressive 140º FOV with an almost 0" minimum focus distance and incredible corner sharpness even at wider-open apertures such as f/5.6.

Flash Triggering
Flash triggering is via the optional Fujifilm EF-X20 TTL flash and built-in fiber-optic bulkheads. An option for electronic strobe connection without TTL is also possible using the optional M14 Nikonos bulkhead with universal hot-shoe.
HDMI Output
The GFX100S can output high-quality uncompressed 4K video over HDMI and the NA-GFX100S is compatible the Nauticam HDMI 2.0 system via the front M24 bulkhead. Even when recording video internally, the use of an external monitor over either HDMI 1.4 or 2.0 is a great tool to help with composition or image review.

Vacuum Check and Leak Detection System
The NA-GFX100S comes with the Nauticam vacuum check and leak detection system as standard equipment. This monitoring system, working in tandem with the pre-installed vacuum valve, provides constant updates on the water tight and safe-to-dive status of the housing. A simple color coded LED lighting system lets the user know that the vacuum is solid, or that the housing is losing vacuum. Leak detection is built into the same circuit, so if there is water intrusion, an audible and visual indication will occur. The Nauticam system is temperature compensated, eliminating false alarms caused by a change in outside temperature, or from a camera heating up on an action packed dive.

FEATURES
PATENTED PORT LOCKING LEVER

Unveiled on the very first Nauticam DSLR housing in 2009, this locking lever has become a signature of the Nauticam brand. No twisting or threading action is required to mount a port, and it locks securely in place with this lever. Nauticam also offers locking port extensions, meaning a dome will never twist, even when used with a long extension ring.

HOUSING LOCKING LATCHES

The industry's easiest to use housing closure system, requiring very little hand strength to operate, secures the housing back in place. The latches are safely locked to prevent accidental opening, but are easy to open when needed for a quick battery or memory card change.

MISSION CONTROL

The handles of your NA-GFX100S become Mission Control with all essential controls placed within easy reach. Never miss a shot again looking for that dial or button.

What's In The Box
NA-GFX100S Housing
90121 Spare main O-ring, O-ring remover and lubricant
2x Optical bulkhead caps
2x Handles with mounting balls
Panasonic CR-2032 Battery (for moisture alarm)
Set of Allen Keys
Manual instruction card
Padded housing bag and shoulder strap
Recommended Accessories:
25625 M16 Vacuum Valve II (Pushbutton Release)
32201 Nauticam 180˚ straight viewfinder (slightly vignette)
32203 Nauticam 45˚ viewfinder (slightly vignette)
26216 Universal Optical Fiber Cable
28123 Pair of handles - size S (10mm closer to housing)
28130 Hand Strap for 28113
25056 M14 Nikonos 5-pin bulkhead with universal hotshoe connection
HDMI Output
Required accessories for HDMI 2.0 Cable System
25086 M24 adaptor for HDMI 2.0 cable (incl. tightening tool)
25077 M24D1R205-M28A1R170 HDMI 2.0 Cable (for NA-XT3/R5/R6/XT4/GFX100S to use with Ninja V housing), compatible from A467086 onwards
Monitor housings
17922 Nauticam Atomos Ninja V Housing for Atomos Ninja V 5" 4Kp60 4:2:2 10-bit Reorder/Monitor/Player (excl. HDMI 2.0 cable)
17922S Nauticam Atomos Ninja V-S Housing for Atomos Ninja V 5" 4Kp60 4:2:2 10-bit Reorder/Monitor/Player (excl. HDMI 2.0 cable) with Atomos AtomX SDI Module
Required accessories for HDMI 1.4 Cable System
25033 Standard HDMI bulkhead with M16 thread*
25081 M24-M16 Step Down Adaptor
25076 HDMI (D-D) Cable in 200mm Length for NA-XT2/XH1/A6400 (for internal connection from HDMI bulkhead to camera)
*25033 is included in monitor housing.
Monitor housings
17920 NA-502B-H Housing for SmallHD 502 Bright Monitor
17923 NA-Shinobi-H Housing for Atomos Shinobi 5.2" 4K HDMI Monitor with HDMI 1.4 input

Technical Specifications
Dimensions: 355mm(W) x 190mm(H) x 142mm(D)
Weight in air: 3.23kg
Weight in water: 0.05kg (incl camera and battery)
Depth Rating: 100m
Port Mount: N120
TTL Flash Trigger: Fujifilm EF-X20 Flash Unit
Model Number: 17158
USA Retail Price: $10,860
More information is available from Nauticam at: www.nauticam.com
RELATED ARTICLES
LATEST EQUIPMENT
Be the first to add a comment to this article.
Newsletter
Travel with us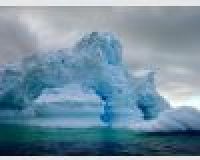 Antarctica
Plan Your Adventure >
Featured Photographer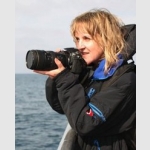 Bonnie Pelnar
Expert Photographer
From the first images Bonnie captured with a rental Motormarine during a 1987 Cozumel dive trip, she was hooked. Her hobby became a passion and her passion became a career. Now she lives out her dream to travel the world as a...