News
Nauticam Unveils Housing for Canon EOS R50
By Ian Bongso-Seldrup, March 29, 2023 @ 07:30 PM (EST)
Nauticam has unveiled its NA-R50 housing for the new Canon EOS R50, an entry-level mirrorless camera with a 24.2MP APS-C CMOS sensor, burst shooting up to 15fps (full electronic shutter mode), and the ability to capture 4K/30p 10-bit video with no crop.
Interestingly, Nauticam has made the decision to build the housing around a single zoom lens, the Canon RF-S 18–45mm f/4.5–6.3 IS STM, which the company calls "by far the most versatile and practical RF lens to use on the Canon RF APS-C format underwater." Thus, the port is fixed like on a housing for a compact camera, which means you are obliged to add Nauticam's wet lenses if you want to shoot anything beyond fish portraits—the WWL-1B or WWL-C for wide-angle subjects and the CMC-1 or CMC-2 for the small stuff.
Fiber-optic flash triggering makes use of the R50's pop-up flash. Nauticam's vacuum check and leak detection system is shipped as standard, but there's no provision for hooking up an external monitor/recorder, an understandable omission given the intended target market.
Shipping from March 24th, the NA-R50 housing will be available for $1,494 from retailers such as Backscatter.

---

When purchasing underwater photography equipment like the products mentioned in this article, please support DPG by supporting our retail partner—Backscatter.com.
---

PRODUCT INFORMATION
INTRODUCING THE NAUTICAM NA-R50
THE NAUTICAM NA-R50 UNDERWATER HOUSING FOR THE CANON EOS R50 CAMERA
Nauticam has always been at the forefront of underwater housing technology. They consistently push the boundaries to create evolutionary, and sometimes revolutionary, products to make imaging creation easier. The NA-R50 Underwater housing is no exception, integrating everything that makes Nauticam's range of housings a favorite among underwater photographers into a small and lightweight package.
The new innovative system is engineered around the Canon RF-S 18-45 F4.5-6.3 IS STM Lens, since this is by far the most versatile and practical RF lens to use on the Canon RF APS-C format underwater. The port is thus integral to housing and requires no additional maintenance, much like Nauticam's compact camera systems. This lens provides excellent results in the wide to narrow fish portrait FOV range but is easily married to Nauticam's superb WWL-1 or WWL-C for exceptionally sharp wide angle coverage with full zoom through while still keeping a modest form factor. Nauticam's Compact Macro Converter water contact optics can be added for a full "do anything and go anywhere" system that easily fits in a traveler's carry on.
Constructed from rugged aluminum, the NA-R50 housing is not only lighter but also more compact than any previous Canon APS-C system. It's the perfect choice for photographers who want to capture stunning images and videos with best-in-the-industry auto focus, while enjoying the convenience of minimal bulk and maintenance. The housing comes ready to submerge as even the zoom gear is included. Add the R50 camera and RFS 18-45 and you are ready to shoot.

Compact and Versatile
The NA-R50 underwater housing dimensions are small enough to hand hold without a tray for ultimate freedom if it is required. Measuring just 238mm (9.3in) wide, 150mm (5.9in) in height and 115mm (4.5) in depth. The NA-R50 has an incredibly small footprint compared to previous APS-C camera housings, making it extremely apealing and travel-friendly.
Which Wet Lenses Should I Pair with the NA-R50?
Nauticam has become justifiably famous for their groundbreaking optical designs for underwater. These optics have been a particular passion of Nauticam founder and Managing Director Edward Lai, and several options offer exceptional performance with the NA-R50 underwater system. The magic of the wet lenses is their tremendous versatility, paired with outstanding in-water performance. Both macro and super wide angle interchangeable optics can be available to the underwater photographer on the same dive. A sampling of recommended options are below.
The WWL-1B is a wide angle conversion lens that is an excellent match with the Canon RF-S 18-45 F4.5-6.3 IS STM Lens. The WWL-1B provides a crispy 130 degree diagonal field of view with the lens at 18mm and allows for full zoom through to about 60 degrees at 45mm. Focus down-to-the-glass performance is available at all focal lengths for amazing close focus wide angle capability. The all glass WWL-1B lens provides sharper over-all performance then any wide angle lens behind a dome on a typical system.
For those wishing for an even smaller wide angle option without any loss of quality, Nauticam's WWL-C provides a compact all glass optic every bit as sharp as the WWL-1B, but with a zoom range offering 116 degrees at 18mm zooming to about 52 degrees at 45mm. Of course, it also focuses to the front optic.
Macro aficionados have options as well. Nauticam strongly recommends the lightweight CMC-1 & CMC-2 lenses for ultimate image quality and better auto-focus performance. Maximum magnification is achieved at a focal length of 45mm. The CMC-1 offers more magnification but is a bit more challenging. CMC-2 still offers a hefty 0.6X magnification but is a bit more forgiving.

Flash Triggering
With the NA-R50 underwater housing, flash triggering is accomplished by utilizing the Canon EOS R50's pop-up flash making adding strobes that employ fiber optic connections a seamless integration. Strobes that provide STTL capability with fiber optics will provide the option of full TTL compatibility with the R50.

Integrated Vacuum Check and Leak Detection System
The Nauticam vacuum check and leak detection system is shipped with NA-R50 as standard equipment. Combined with an accessory vacuum valve (PN 25625), this monitoring system provides constant updates on the water tight and safe-to-dive status of the housing. Leak detection is built into the same circuit, so if there is water intrusion, an audible and visual indication will occur.


WHAT'S IN THE BOX
NA-R50 Underwater Housing with integrated flat port (bayonet mount)
Spare silicone rubber O-ring for housing (#90133)
O-ring remover and lubricant
2x plugs for Optical fiber cable mount
CR-2450 Battery (for moisture alarm and leak detector)
Padded housing bag
Set of Allen Keys
Manual instruction card

OPTIONAL ACCESSORIES
25625 M16 Vacuum Valve II (Pushbutton Release)
26216 Universal Optical Fiber Cable
25221 M10 strobe mounting ball for housing
25131 LCD Magnifier attachment rails for NA-RX100III/RX100IV/RX100V/RX100VI/R50
25106 LCD Magnifier with Dioptric Adjustment
90133 Housing o-ring (I.D.=139mm, C.S.=2.5mm)

HOUSING TRAY AND HAND STRAP

HOUSING MOUNTING OPIONS

COMPATIBLE WET LENSES

TECHNICAL SPECIFICATIONS
Dimensions: 238mm x 150mm x 115mm (W x H x D)
Depth Rating: 100m
Weight in Air: 1.3kg
Weight in Water: Negative 0.1kg (Including camera, battery and lens)
Port Mount: Fixed Flat Port with Bayonet Mount
Lens Support: RF-S 18-45mm F4.5-6.3 IS STM
Model Number: 17340
USA Retail Price: $1,494
More information is available from Nauticam at: www.nauticam.com
RELATED ARTICLES
LATEST EQUIPMENT
Be the first to add a comment to this article.
Newsletter
Travel with us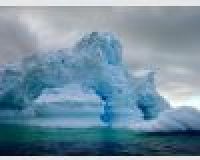 Antarctica
Plan Your Adventure >
Featured Photographer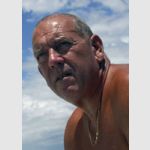 David Henshaw
Photographer
In the relatively short time I have been shooting underwater I am always trying to produce a photograph with the "WOW Factor" - an image that can capture the imagination, that inspires to do better and satisfies the...