News
Nauticam Unveils Housing for Canon EOS R5 C
By Ian Bongso-Seldrup, April 21, 2022 @ 12:00 AM (EST)
Nauticam has announced its new housing for the Canon EOS R5 C—the Cinema EOS-inspired version of Canon's popular full-frame mirrorless camera. While the R5 C retains much of the still photo features and functions of the R5—45-megapixel images at up to 12fps with the mechanical shutter, for instance—in video mode, there are significant upgrades: unlimited recording time in all modes up to 8K/60p (with no sensor crop), Cinema EOS menu system, and Cinema RAW Light format for maximum dynamic range but more-manageable file sizes.
The R5 C's included fan makes the camera somewhat bulkier than its sibling, and Nauticam's NA-R5C housing is correspondingly deeper and taller. That extra height is due to Nauticam making room for a USB-C power bank—required for recording in 8K/60p Cinema RAW Light—which slots in below the camera. Otherwise, the housing offers similar features to the R5 housing: highly ergonomic control placement, dual fiber-optic bulkheads for either manual or TTL strobe triggering (depending on optional trigger), and Nauticam's vacuum check and leak detection electronics as standard.
Shipping on May 3rd and available to order now at retailers such as Backscatter, the NA-R5C costs $7,129.

---

When purchasing underwater photography equipment like the products mentioned in this article, please support DPG by supporting our retail partner—Backscatter.com.
---

PRESS RELEASE
INTRODUCING NA-R5C
THE CANON EOS R5 C CAMERA
The Canon EOS R5 C is the latest in Canon's full-frame mirrorless camera lineup which has gained unprecedented demand. This camera has truly set new standards for a hybrid mirrorless camera that offers both high end cinema and still photo features. It utilizes the RF lens mount which has the same large 54mm diameter but the ability to have larger rear lens elements that are closer to the sensor gives increased corner and outer edge sharpness.
The R5 C uses a 45MP full frame CMOS sensor with Canon's beloved Dual Pixel Autofocus. It is also capable of recording internal 8K 60p video in Canon's Cinema RAW Light format and 4K 120p in 4:2:2 10-bit without cropping the sensor. With a the flip of the switch, you can change the R5 C into a professional still photo camera and share all the same specs as the Canon R5. The EOS R5 C can also use the large EF-mount lens lineup via three optional adapters, a simple EF to R adapter, one which supports the customizable control ring and another that features a drop-in filter mount.
Key Camera Specifications
45MP full-frame Dual Pixel CMOS sensor
8K 60p Video in Canon Cinema RAW Light
Unlimited Record Time
Up to 4K 120p
Dual Pixel II AF system
4-Channel Audio Record with XLR Adapter
13 Assignable Buttons
12 fps / 20 fps burst (mechanical / electronic shutter)
5.76M-dot OLED EVF with 120fps max refresh rate
3.2" 2.1M-dot fully articulating touchscreen
10-bit HDR photos in HEIF format
1x CFExpress Type B slot, 1x UHS-II SD slot
Weather sealing

THE NAUTICAM NA-R5C UNDERWATER HOUSING FOR THE CANON EOS R5 C CAMERA
The NA-R5C underwater housing follows suit with Nauticam's drive for innovation. The Canon R5 C presents shooters with the ability to use both the available legacy EF lenses via an adapter in addition to their native RF optics. To support both the legacy and native lenses, Nauticam has integrated the NA-R5C into the N120 port system. Canon's EF to RF mount adapters can be affixed to the camera before insertion into the housing. When using the EOS R5 C inside the housing with the adapter and a supported EF lens, the port and extension ring arrangement will be identical to the same setup on a Nauticam Canon N120 Cinema EF Mount Port Chart. As the RF lens lineup continues to emerge, more dedicated port and extension ring combinations will be listed on the Port Chart. Two lens release buttons, one for RF and one for EF lenses used with the optional Canon adapter, are located on the front of the housing to make lens removal through the port opening simple.
Mission Control
Nauticam engineers are obsessed with getting the underwater image maker unfettered access to all the necessary controls, with as many within easy reach of the ergonomic rubberized handles. This Mission Control philosophy extends to the NA-R5 C where a dual thumb lever and dual sub-lever are placed by the right handle. The upper thumb lever activates the "AF-On" and the lower the "Menu" or "Q" buttons while the sub-lever corresponds to the "M-Fn" and "Record" buttons. Near the left handle is a thumb lever for "Playback" as well as a dedicated switch to change from using LCD to the EVF.
Large knurled and rubberized control dials access the camera's "main" and "sub" command dials. The two-stage trigger allows for smooth focus and firing activation. Additional buttons for "Menu", "Focus Point Selection" and others are also easily reached from the handles.
An optional 16703 Control Kit for the NA-R5C is available to use with the Drop-In Filter Mount Adapter EF-EOS R. You can access the Canon Control Ring and Drop-In Filter Mount Adapter from the top left side (ADAP FN knob).

External Battery Pack
To support 8K 60p internal Canon Cinema RAW Light recording, an external power source is required. At the bottom of the housing is space to accomodate a USB-C power bank. Here are two known compatible batteries with more to come:
Anker PowerCore III 19,200mAh Huge Cell Capacity 45W Power Delivery Portable Charger (Dimensions: 169x79x22.4mm)
ZMI 20000mah 65W PD battery (Dimensions: 160.4x81.8x21.5mm)
Flash Triggering
Flash triggering is achieved via one of two optional Flash Triggers, a manual LED trigger (PN 26301) or a TTL Flash Trigger (PN 26321) that use the built-in fiber optic bulkheads with optional fiber-optic cables to trigger supported strobes. For controlling strobes that do not support fiber optic flash triggering, a variety of legacy hot-shoe flash control bulkheads are available.

INTEGRATED VACUUM CHECK AND LEAK DETECTION SYSTEM
The Nauticam vacuum check and leak detection electronics are shipped with the NA-R5C as standard equipment. Combined with an optional accessory 25625 M16 Vacuum Valve II this monitoring system provides constant updates on the water tight and safe-to-dive status of the housing. A simple color coded LED lighting system lets the user know that the vacuum is solid, or that the housing is losing vacuum. Leak detection is built into the same circuit, so if there is water intrusion, an audible and visual indication will occur.
The Nauticam system is temperature compensated, eliminating false alarms caused by a change in outside temperature, or from a camera heating up on an action packed dive.


RESOURCES
What's In The Box:
NA-R5C Housing
90134 Housing O-ring, lubricant, o-ring remover
2x Optical bulkhead caps
2x Handles with mounting balls
Charging USB-C (Male/Female) cable adaptor (USB cable is excluded)
CR2032 Battery (for moisture alarm and vacuum system)
Allen Wrench Set
USB-C Male to Female elbow adaptor
Housing carry bag and shoulder strap

Optional Accessories:
25624 M14 Vacuum Valve II (Pushbutton Release)
25625

M16 Vacuum Valve II (Pushbutton Release)
32211 Nauticam Full Frame Straight Viewfinder 32°/ 1:1
32212 Nauticam Full Frame Straight Viewfinder 40°/ 0.8:1
32213 Nauticam Full Frame Angle Viewinder 32°/ 1:1
32214 Nauticam Full Frame Angle Viewinder 40°/ 0.8:1
32201

Nauticam 180˚ straight viewfinder
32203

Nauticam 45˚ viewfinder
26301 Manual Flash Trigger for Canon
26321 TTL Flash Trigger for Canon
28130

Hand Strap for 28113
26216

Universal Optical Fiber Cable
25081 M24-M16 Step Down Adaptor
25020

M14 Nikonos 5-pin bulkhead with Canon hotshoe connection
16703 Control Kit for NA-R5C to use with Drop-In Filter Mount Adapter EF-EOS R

Mounting Accessories:

HDMI Recommended Configurations
For HDMI 2.0 Cable System
25086 M24 adaptor for HDMI 2.0 Cable
25077

M24D1R205-M28A1R170 HDMI 2.0 Cable (for NA-XT3/R5 to use with Ninja V housing)
Compatible HDMI 2.0 Monitor Housings
17922

Nauticam Atomos Ninja V Housing for Atomos Ninja V 5" 4Kp60 4:2:2 10-bit Recorder/Monitor/Player (excl. HDMI 2.0 cable)
17922S Nauticam Atomos Ninja V-S Housing for Atomos Ninja V 5" 4Kp60 4:2:2 10-bit Recorder/Monitor/Player (excl. HDMI 2.0 cable) with Atomos AtomX SDI Module
For HDMI 1.4 Cable System
25033

Standard HDMI Cable with M16 Thread
25081

M24-M16 Step Down Adaptor
25076

HDMI (D-D) Cable in 200mm Length for NA-XT2/NA-XH1/NA_A6400
Compatible HDMI 1.4 Monitor Housings
17920

NA-502B-H Housing for SmallHD 502 Bright Monitor
17925 NA-503-H Housing for SmallHD 503 UltraBright On-Camera Monitor
17923 NA-Shinobi-H Housing for Atomos Shinobi 5.2" 4K HDMI Monitor with HDMI 1.4 input

Technical Specifications
Dimensions: 366mm x 232mm x 180mm (W x H x D)
Depth Rating: 100m
Weight in Air: TBD
Weight in Water: TBD (includes camera and battery)
Port Mount: N120 Cinema
Model Number: 17337
USA Retail Price: $7,129
More information is available from Nauticam at: www.nauticam.com
RELATED ARTICLES
LATEST EQUIPMENT
Be the first to add a comment to this article.
Newsletter
Travel with us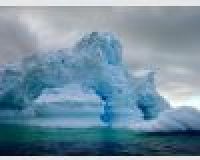 Antarctica
Plan Your Adventure >
Featured Photographer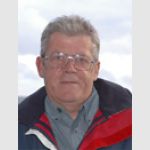 Peter Rowlands
Expert Photographer
Peter is the publisher of the online magazine Underwater Photography which he started in 2001. He is also half of Magic Filters which have revolutionized digital photography underwater with available light. In addition he...