News
Nauticam Shipping Housing for the Nikon Z9
By Ian Bongso-Seldrup, February 17, 2022 @ 08:30 AM (EST)
Nauticam is now shipping its housing for the Nikon Z9. Nikon's flagship mirrorless full-frame camera features a 45.7-megapixel stacked CMOS sensor and the new EXPEED 7 image processor, which allows the camera to shoot 20fps RAW with a buffer of more than 1,000 frames and record 8K/30p and 4K/120p video from the full width of the sensor.
Built around Nauticam's N120 port system, the NA-Z9 housing offers a full suite of controls within easy reach of the integrated handles, including levers for the Fn1/Fn2 customizable buttons and the AF-Mode button, and double thumb levers for PLAYBACK/DISP and AF-ON/REC. The housing features an M24 bulkhead for hooking up external monitor/recorders via HDMI 1.4 or HDMI 2.0, as well as M16 and M14 bulkheads for strobe triggering, vacuum systems, etc. As you'd expect, the NA-Z9 is optimized for use with Nauticam's high-quality water-contact optics, such as the WACP-1/2 and CMC-1/2.
The NA-Z9 has an MSRP of $7,223 and can be ordered now from retailers such as Backscatter.

---

When purchasing underwater photography equipment like the products mentioned in this article, please support DPG by supporting our retail partner—Backscatter.com.
---

PRESS RELEASE
Introducing NA-Z9
THE NIKON Z9 MIRRORLESS FULL FRAME CAMERA
Nikon's Z9 takes a divergent step from similar top-level mirrorless full frame systems from Sony and Canon by removing the mechanical shutter altogether. This departure, along with the powerful processor allow for the true no-blackout or 'Real-Live" electronic viewfinder (EVF). With a maximum 3,000nit brightness, the EVF promises an even more natural viewing experience similar to an optical viewfinder. The 'F3' button comes pre-set to remove all overlay data from the EVF for an unobstructed composition-focused workspace. The Z9 is built around a 45.7MP stacked CMOS sensor with exceptional low light performance and 14-bit raw image capture. The ISO range of the Z9 is 64 to 25,600 with expansion possible to 32-102,400. The EXPEED 7 processor features advanced noise reduction to maximize image quality at even higher ISO values.

Autofocus
Nikon's autofocus has seen dramatic improvement with the Z series and Z9 continues that evolution with AF that works all the way down to -8.5EV (with supported lenses) and features advanced 3D subject tracking. Furthermore, the subject detection system can be set to auto-select the subject type such as animals or people. With over 400 points into auto-detect area, this is sure to deliver exceptional tracking across the frame.

8K Video
The EXPEED 7 processor also allows for 8K UHD 30p internal recording with advanced heat dissipation to prevent overheating with an 8K/60P Raw recording firmware update coming in 2022. 10-bit 4K UHD can also be recorded with full pixel readout or with a 2.3x crop factor, exceptional for getting even more macro magnification. The future firmware update will add 12-bit 8K/60p in either Nikon's RAW format or ProRes RAW HQ. Internal recording is available in either H.265 (8-bit), H.265 (8,10-bit) or ProRes HQ 422 (10-bit) formats to support different workflows. The Z9 is equipped with dual CFexpress Type-B card slots that also accommodate XQD media.
THE NAUTICAM NA-Z9 UNDERWATER HOUSING
The Nauticam NA-Z9 brings embodies the experience gained by producing professional housings for Nikon's flagship DSLR and mirrorless cameras, blending them to create the most intuitive underwater imaging platform available.

F and Z Mount Compatible
The NA-Z9 uses the N120 Port System for Z-Mount full-frame lenses. When using F-mount lenses, the FTZ adapter is inside the housing which allows for the same port configuration as is found on an F-mount DSLR system such as the NA-D6 or NA-D850. Convenient lens release buttons on the housing for both F and Z mount makes lens changes a snap regardless of platform without having to remove the camera from the housing; only when installing or removing the FTZ adapter.

Mission Control
Essential control are placed within easy reach of the ergonomic handles and easy setup means more time in the water and less time working on your rig. Within easy reach of the ergonomic left handle are finger-actuated levers for the customizable 'Fn1' and 'Fn2' buttons as well as the AF-Mode button. A double thumb lever triggers the PLAYBACK and DISP buttons. On the right side is a double thumb lever for the AF-ON and REC control as well as recessed lever for ISO and a forward placed lever for the 'Fn1' button.

HDMI Output
As a true hybrid shooting platform the NA-Z9 is just as comfortable being outfitted to capture video as stills. External monitors and recorders can easily be connected via the large M24 bulkhead which supports both HDMI 1.4 and HDMI 2.0 connections.

Premium Professional Optics
The NA-Z9 is built around the extensive N120 Port System that supports a wide range of F-Mount and Z-Mount lenses with a variety of acrylic and optical-glass port options. In addition to standard ports, Nauticam's premium professional water-contact optics deliver the highest possible underwater image quality. The WACP-2, when used with the Nikon Z 14-24mm lenses provides a stunning rectilinear 140º field-of-view and full zoom-through capability with an incredibly natural looking image when compared to a standard rectilinear lens and dome port combination.

What's In The Box
NA-Z9 Housing with two handles and mount balls
90222 Spare main O-ring, O-ring remover and lubricant
2x Optical bulkhead caps
Panasonic CR-2032 Battery (for moisture alarm)
Set of Allen Keys
Manual instruction card
Padded housing bag and shoulder strap

Recommended Accessories
25221 M10 strobe mounting ball for housing
25218 Mounting Ball Set for Tripod (for NA-A9/A7RIII/BMPCC/XT3)
25625 M16 Vacuum Valve II (Pushbutton Release)
32201 Nauticam 180˚ straight viewfinder
32203 Nauticam 45˚ viewfinder
32211 Nauticam Full Frame Straight Viewfinder 32°/ 1:1
32212 Nauticam Full Frame Straight Viewfinder 40°/ 0.8:1
32213 Nauticam Full Frame Angle Viewinder 32°/ 1:1
32214 Nauticam Full Frame Angle Viewinder 40°/ 0.8:1
26308 TTL Converter for Nikon (Compatible with NA-D5/D500/D850/Z7/Z7II, Ikelite
DS-161, Sea&Sea YS-250, YS-D1, YS-D2, YS-D3 Inon Z-240 strobes)
26216 Universal Optical Fiber Cable
25081 M24-M16 Step Down Adaptor
26074 M14 Nikonos 5-pin Bulkhead with Micro Connector for Nikon TTL Converter
26075 M14 Ikelite Style Bulkhead with Micro Connector for Nikon TTL Converter
28123 Pair of handles - size S (10mm closer to housing), 25011 is required.
25011 Set of spacers and long screws (for increasing handle distance)
28130 Hand Strap for 28113 (For NA-1DXII/1DXIII/D500/D5/80D/A9/R5)
17959 Housing Mounting Ball with 1/4'' Screws
90222 Housing O-ring (I.D.=220mm, C.S.=4.0mm)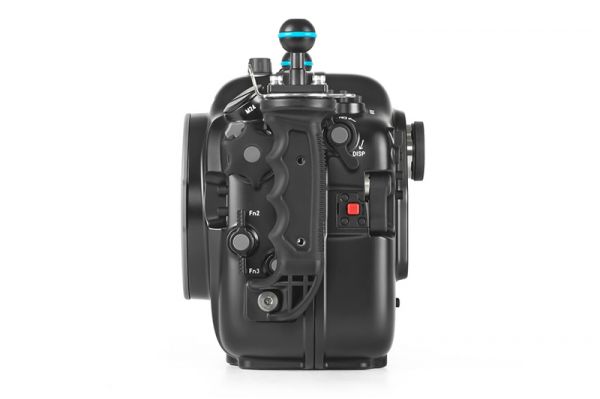 HDMI Output
Required for HDMI 2.0 System
25086 M24 adaptor for HDMI 2.0 cable (incl. tightening tool)
25099 M24A2R200-M28A1R170 HDMI 2.0 Cable (for NA-a1 to use with Ninja V housing)
Compatible Monitor Housings
17922 Nauticam Atomos Ninja V Housing for Atomos Ninja V 5" 4Kp60 4:2:2 1 0-bit Reorder/Monitor/Player (excl. HDMI 2.0 cable)
17922S Nauticam Atomos Ninja V-S Housing for Atomos Ninja V 5" 4Kp60 4:2:2 10-bit Reorder/Monitor/Player (excl. HDMI 2.0 cable) with Atomos AtomX SDI Module
Required for HDMI 1.4 System
25033 Standard HDMI bulkhead with M16 thread*
25081 M24-M16 Step Down Adaptor
25100 HDMI (D-A) 1.4 Cable in 200mm length for NA-a1 (for connection from HDMI bulkhead to camera)
*25033 included in below monitor housings
Compatible Monitor Housings
17920 NA-502B-H Housing for SmallHD 502 Bright Monitor
17923 NA-Shinobi-H Housing for Atomos Shinobi 5.2" 4K HDMI Monitor
17925 NA-503-H Housing for SmallHD 503 UltraBright On-Camera Monitor
Compatible Monitor Mounting System
17951 Nauticam Atomos Shogun housing mounting system
17954 Tripod plate for NA-A7S and NA-GH4
17957 Nauticam Atomos Shogun Housing Mounting Adaptor for NA-S1R/S1H/BMPCC/E2F/R3/Z9(SN from A439736)
17960 Universal Quadra-Pod Plate for Nauticam Housings
Ethernet System Accessories
Required for Ethernet Surface Control
16281 Housing Lemo Bulkhead with Integrated Ethernet Cable
16282 Nauticam Ethernet Surface Cable in 45 meter length
16283 Nauticam Ethernet Surface Cable in 5 meter length

Technical Specifications
Dimensions: 361mm(W) x 235mm(H) x 165mm(D)
Weight in air: 3.76kg
Buoyancy in water: +0.05kg (incl. camera & battery)
Depth Rating: 100m
Port Mount: N120
Model Number: 17228
USA Retail Price: $7,223
More information is available from Nauticam at: www.nauticam.com
RELATED ARTICLES
LATEST EQUIPMENT
Be the first to add a comment to this article.
Newsletter
Travel with us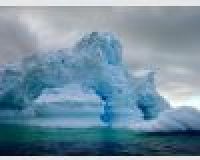 Antarctica
Plan Your Adventure >
Featured Photographer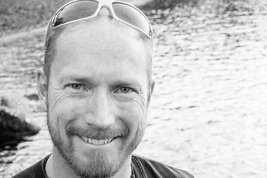 Stefan Beskow
Photographer
For me, one issue is more important than anything else. Time! When I dive I normally make long dives and try to dive whenever it's possible. Every dive is a potentially bad dive just as well a really good one, but you...