News
Nauticam Shipping Housing for the Sony FX3 Cinema Camera
By Ian Bongso-Seldrup, July 8, 2021 @ 08:30 AM (EST)
Nauticam is now shipping its housing for the Sony FX3. The Cinema Camera is built around the same 12-megapixel full-frame BSI-CMOS sensor found in the a7S III and offers 4K/60p 10-bit 4:2:2 recording from the full width of the sensor plus 4K/120p with only a slight crop.
Built around the N100 port system (like Nauticam's housings for the other full-frame Sony mirrorless cameras), the NA-FX3 housing follows the company's Mission Control concept, with buttons, dials and levers intuitively arranged around the integrated handles. The housing also comes as standard with Nauticam's vacuum check and leak detection system.
As with Nauticam's other videocentric housings, the NA-FX3 features an M24 bulkhead, allowing the user to hook up an external recorder such as the Atomos Ninja V (which can capture 4K/60p 4:2:2 10-bit video) or a monitor like the Atomos Shinobi. You can also make use of Sony's RM-VPR1 remote control via the M16 bulkhead (using the appropriate waterproof cable). Finally, as you'd expect, the housing works with the company's water contact optics, such as the WACP-1/WACP-2 and SMC-1/SMC-2.
The NA-FX3 has an MSRP of $4,051 and is available now from retailers such as Backscatter.

---

When purchasing underwater photography equipment like the products mentioned in this article, please support DPG by supporting our retail partner—Backscatter.com.
---

PRESS RELEASE
INTRODUCING NAUTICAM FX3
THE SONY ALPHA FX3 CINEMA LINE FULL-FRAME CAMERA
Compact cinema cameras are increasingly a popular choice for underwater film making and Sony's FX3 brings the powerful capabilities of the A7S III full-frame mirrorless camera to the form factor. The FX3 is built around the same sensor as the A7S III that allows for capture of up to 4K 120p 10-bit 4:2:2 with full-pixel readout. The FX3 adds a cooling fan to reduce heat buildup during continuous filming and omits the electronic viewfinder of the A7S III. The controls of the FX3 are also clearly cinema-centric with direct access to iris, shutter angle, ISO and WB. There is also a zoom lever and tally light.
The FX3's 627-point phase detection autofocus features customizable AF Transition Speed as well as Subject Shift Sensitivity as well as real-time AF tracking. 5-axis in-body stabilization helps create smooth video. The FX3 has minimized rolling shutter effect at higher frame rates due to faster sensor readout.
The incredible sensitivity of the A7S III is shared by the FX3 with a maximum ISO value of 409,600 and reduced noise at higher sensitivities. When shooting at higher frame rates, the ability to shoot at higher ISO values with little penalty to image quality is a game changer. Using color correction filters, which often result in a loss of light, while maintaining desired iris and shutter angle settings makes the FX3 ideal as an underwater filmmaking camera for even the most challenging lighting situations. A visible and IR light sensor improves white balance accuracy.
When working with external recorders, the FX3 can output a RAW 16-bit 4K60p signal via the HDMI type-A port. Internal recording is to dual CFexpress Type A or SDXC/SDHC card slots.
THE NAUTICAM NA-FX3 UNDERWATER HOUSING
The Nauticam NA-FX3 is designed to deliver an intuitive user experience in a rugged and reliable platform that is supported by the extensive Nauticam lineup of accessories and premium optics. The NA-FX3 is built around the N100 port system that is shared by all full-frame Sony mirrorless systems in the Nauticam lineup, allowing seamless crossover for existing Sony shooters.

Mission Control
The NA-FX3 is designed with our Mission Control philosophy, placing controls where they can be easily accessed with minimal movement. Within easy reach of the right handle are control dials for Iris, ISO and Shutter Speed. There is also a dedicated REC button and FOCUS MAG lever. Stainless steel stabilizing brackets insure the handles remain steady even when using large video lights or other accessories.


Connectivity
The NA-FX3 features a an M24 bulkhead which supports the Nauticam HDMI 2.0/1.4 cable system which can be paired with supported external monitors/recorders. In addition there is an M16 bulkhead which is dedicated for remote control capability using the Sony RM-VPR1 controller (proprietary waterproof cable is required). On the rear cover there is also an M14 bulkhead which can be fitted with the optional M14 Vacuum Valve II (25624). The NA-FX3 comes with the Nauticam vacuum check and leak detection system as standard equipment. This monitoring system, when paired with the optional vacuum valve, provides constant updates on the water tight and safe-to-dive status of the housing. A simple color coded LED lighting system lets the user know that the vacuum is solid, or that the housing is losing vacuum. Leak detection is built into the same circuit, so if there is water intrusion, an audible and visual indication will occur. The Nauticam system is temperature compensated, eliminating false alarms caused by a change in outside temperature, or from a camera heating up on an action packed dive.
Premium Professional Optics
Optical performance is just as necessary as camera performance and this becomes even more critical given the challenges of filming underwater. The Nauticam NA-FX3 uses the same N100 Port System as other Sony full-frame mirrorless housings which makes for a seamless transition for those upgrading or looking to add an additional camera to their lineup. While this system provides exceptional optical-glass and flat port solutions for a wide variety lenses, the real power can be realized using Nauticam's Water Contact Optics. This lineup of dry and wet lenses are conceived using commercial lens-design software to achieve truly unparalleled underwater image quality both for stills and video in both macro and wide-angle situations. The WACP-1 and WACP-2 achieve ultra-wide 130º fields-of-view with reduced distortion over conventional optics while featuring ~0" minimum focus distances, zoom through capabilities and unbeatable corner sharpness at even wide-open apertures such as F5.6.

Key Features
PATENTED PORT LOCKING SYSTEM

Unveiled on the very first Nauticam DSLR housing in 2009, this locking lever has become a signature of the Nauticam brand. No twisting or threading action is required to mount a port, and it locks securely in place with this lever. Nauticam also offers locking port extensions, meaning a dome will never twist, even when used with a long extension ring.

ROTARY LOCKING LATCH

An oversized rotary latch seals the housing, and securely locks in place without risk of accidental opening.

MISSION CONTROL

Controls where you need them, that's the overall design philosophy for the NA-FX3. With control dials for Iris, Shutter Speed and ISO as well as a dedicated record button insure you never miss a shot looking for a control.

HDMI CONNECTIVITY

With an M24 Bulkhead, the NA-FX3 supports the Nauticam HDMI 2.0 and 1.4 systems. See the Recommended Accessories sidebar for more details.

What's In The Box
NA-FX3 Housing
90139 Spare main O-ring, O-ring remover and lubricant
2x Handles with mounting balls
Panasonic CR-2032 Battery
Set of Allen Keys
Manual instruction card
Padded housing bag and shoulder strap

Recommended Accessories
HDMI Output Options
Required accessories for HDMI 2.0 Cable System
25086 M24 adaptor for HDMI 2.0 cable (incl. tightening tool)
25703 M24A2R225-M28A1R170 HDMI 2.0 Cable (for NA-FX3 to use with Ninja V housing)
Monitor housing:
17922 Nauticam Atomos Ninja V Housing for Atomos Ninja V 5" 4Kp60 4:2:2 10-bit Reorder/Monitor/Player (excl. HDMI 2.0 cable)
17922S Nauticam Atomos Ninja V-S Housing for Atomos Ninja V 5" 4Kp60 4:2:2 10-bit Reorder/Monitor/Player (excl. HDMI 2.0 cable) with Atomos AtomX SDI Module
Required accessories for HDMI 1.4 Cable System
25100 HDMI (D-A) 1.4 Cable in 200mm length for NA-a1 (for connection from HDMI bulkhead to camera)
25081 M24-M16 Step Down Adaptor,
25033 Standard HDMI bulkhead with M16 thread
M16 spacer (H=10mm)
*25033 and M16 Spacer are included in below monitor housings

Monitor housings:
17920 NA-502B-H Housing for SmallHD 502 Bright Monitor
17923 NA-Shinobi-H Housing for Atomos Shinobi 5.2" 4K HDMI Monitor with HDMI 1.4 input

Technical Specifications:
Dimensions: 320mm(W) x 170mm(H) x 115mm(D)
Weight in air: 1.97kg
Weight in water: 0.33kg (incl. camera and battery)
Depth Rating: 100m
Port Mount: N100

Model Number: 17431
USA Retail Price: $4,051
More information is available from Nauticam at: www.nauticam.com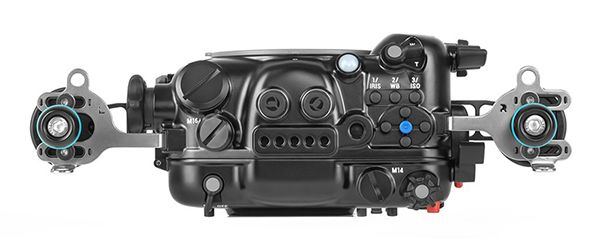 RELATED ARTICLES
RELATED PRODUCTS
Be the first to add a comment to this article.
Newsletter
Travel with us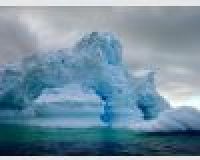 Antarctica
Plan Your Adventure >
Featured Photographer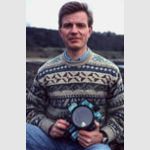 Mark Webster
Expert Photographer
Mark Webster first developed his interest in underwater photography whilst working in the commercial diving industry. This quickly developed from an essential skill to a passion and a fascination for competitive photography....