News
Nauticam Shipping Housing for Canon EOS R5
By Ian Bongso-Seldrup, September 27, 2020 @ 08:30 AM (EST)
Nauticam is shipping its new housing for the Canon EOS R5, the company's 8K-video-capable full-frame mirrorless camera. Like the full-frame EOS R, the EOS R5 is built around the larger RF-mount, and the new housing uses the same N120 port system, which supports both RF-mount lenses and EF-mount lenses via any of Canon's three EF-to-RF adapters.
The NA-R5 housing offers all the usual Nauticam trimmings: integrated handles, ergonomic control placement, dual right thumb lever for AF-On and Q, dual right thumb sub-lever for M-Fn and Record, and multi-direction pad mirroring that found on the camera. Twin fiber-optic bulkheads offer optical TTL strobe triggering by adding an optional trigger; alternatively, you can go with a manual LED trigger.
Available now at retailers such as Backscatter, the NA-R5 costs $3,965.

---

When purchasing underwater photography equipment like the products mentioned in this article, please support DPG by supporting our retail partner—Backscatter.com.
---

PRESS RELEASE
Introducing NA-R5
THE CANON EOS R5 CAMERA
The Canon EOS R5 is the latest in Canon's full-frame mirrorless camera lineup which has gained unprecedented demand. It features the RF lens mount which has the same large 54mm diameter but the ability to have larger rear lens elements that are closer to the sensor gives increased corner and outer edge sharpness.
The R5 uses an all new 45MP CMOS sensor with in-body image stabilization which can reduce shake by up to 8 stops. The camera's Dual Pixel autofocus system uses 1053 autofocus points across the entire frame. It is also capable of recording 8K video at 24p or 30p and 4K at up to 120p.
The EOS R5 can also use the large EF-mount lens lineup via three optional adapters, a simple EF to R adapter, one which supports the customizable control ring and another that features a drop-in filter mount.
Key Camera Specifications
45MP full-frame Dual Pixel CMOS sensor
8K Video, with option for RAW or 10-bit 4:2:2 C-log or HDR PQ
Up to 4K/120p, or oversampled 4K up to 30p
100% coverage Dual Pixel II AF system
12 fps / 20 fps burst (mechanical / electronic shutter)
5.76M-dot OLED EVF with 120fps max refresh rate
3.2" 2.1M-dot fully articulating touchscreen
10-bit HDR photos in HEIF format
1x CFExpress slot, 1x UHS-II SD slot
Weather sealing

THE NAUTICAM NA-R5 UNDERWATER HOUSING FOR THE CANON EOS R CAMERA
The NA-R5 underwater housing follows suit with Nauticam's drive for innovation. Both the Canon EOS R5 and EOS R present shooters with the ability to use both the available legacy EF lenses via an adapter in addition to their native RF optics. To support both the legacy and native lenses, Nauticam has integrated the NA-R5 into the N120 port system. Canon's EF to RF mount adapters can be affixed to the camera before insertion into the housing. When using the EOS R5 inside the housing with the adapter and a supported EF lens, the port and extension ring arrangement will be identical to the same setup on a Nauticam Canon N120 DSLR. As the RF lens lineup emerges, dedicated port and extension ring combinations will be listed on the Port Chart. Two lens release buttons, one for RF and one for EF lenses used with the optional Canon adapter, are located on the front of the housing to make lens removal through the port opening simple.
Mission Control
Nauticam engineers are obsessed with getting the underwater image maker unfettered access to all the necessary controls, with as many within easy reach of the ergonomic rubberized handles. This Mission Control philosophy extends to the NA-R5 where a dual thumb lever and dual sub-lever are placed by the right handle. The upper thumb lever activates the "AF-On" and the lower the "Q" buttons while the sub-lever corresponds to the "M-Fn" and "Record" buttons. Near the left handle is a thumb lever for "Playback" as well as a dedicated switch to change from using LCD to the EVF.
Large knurled and rubberized control dials access the camera's "main" and "sub" command dials. The two-stage trigger allows for smooth focus and firing activation. Additional buttons for "Menu", "Focus Point Selection" and others are also easily reached from the handles.
An additional control wheel is located on the left side of the housing and will interface with the control ring on the supported EF to EOS R Mount Adapter with Control Ring using the optional gear (PN 19561).

Flash Triggering
Flash triggering is achieved via one of two optional Flash Triggers, a manual LED trigger (PN 26301) or a TTL Flash Trigger (PN 26321) that use the built-in fiber optic bulkheads with optional fiber-optic cables to trigger supported strobes. For controlling strobes that do not support fiber optic flash triggering, a variety of legacy hot-shoe flash control bulkheads are available.
INTEGRATED VACUUM CHECK AND LEAK DETECTION SYSTEM
The Nauticam vacuum check and leak detection electronics are shipped with the NA-R5 as standard equipment. Combined with an accessory vacuum valve this monitoring system provides constant updates on the water tight and safe-to-dive status of the housing. A simple color coded LED lighting system lets the user know that the vacuum is solid, or that the housing is losing vacuum. Leak detection is built into the same circuit, so if there is water intrusion, an audible and visual indication will occur.
The Nauticam system is temperature compensated, eliminating false alarms caused by a change in outside temperature, or from a camera heating up on an action packed dive.
FEATURES
PATENTED PORT LOCKING SYSTEM

The NA-EOS-R features Nauticam's signature port locking system. Ports can be easily installed and securely locked in place. The NA-EOS-R will support both RF and EF mount lenses through the N120 Port System.

STAINLESS STEEL HANDLE BRACKETS

Stiffening handle brackets are included with the housing. These brackets eliminate any flex or wobble when using big strobes, and provide multiple attachment points for lanyards or other accessories.

FLASH TRIGGERING

Built-in fiber optic bulkheads work in conjunction with one of two optional flash triggers. The optional TTL flash trigger can be turned on and off from outside the housing allowing easy switching between ambient and artificial lighting for the scene.

PREMIUM PROFESSIONAL OPTICS

The NA-R5 is designed around the N120 Port System and when used with supported lenses allows for the use of a variety of Nauticam water contact optics such as the WACP, as well as the SMC-1 and SMC-2 super macro converters.

What's In The Box
NA-R5 Housing
90121 Spare main o-ring, lubricant and removal tool
2x Optical bulkhead caps
2x Handles with mounting balls
Set of allen keys
CR2032 battery for leak detector
Padded housing bag and shoulder strap

Optional Accessories

HDMI Recommended Configurations
For HDMI 2.0 Cable System
25086 M24 adaptor for HDMI 2.0 Cable
25077

M24D1R205-M28A1R170 HDMI 2.0 Cable (for NA-XT3/R5 to use with Ninja V housing)

17922

Nauticam Atomos Ninja V Housing for Atomos Ninja V 5" 4Kp60 4:2:2 10-bit Reorder/Monitor/Player (excl. HDMI 2.0 cable)
For HDMI 1.4 Cable System

Technical Specifications
Dimensions: 357mm x 200mm x 161mm (W x H x D)
Depth Rating: 100m
Weight in Air: 3.5kg
Weight in Water: –0.05kg (includes camera and battery)
Port Mount: N120
Model Number: 17333
USA Retail Price: $3,965
More information is available from Nauticam at: www.nauticam.com
RELATED ARTICLES
LATEST EQUIPMENT
Be the first to add a comment to this article.
Newsletter
Travel with us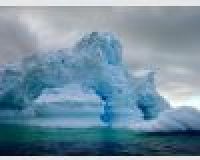 Antarctica
Plan Your Adventure >
Featured Photographer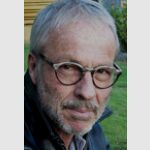 Wolfgang Leander
Photographer
Very simple: I take my underwater photographs only free-diving. Free-diving allows me to interact closely with my preferred subjects - sharks. My equipment is basic: A Nikonos V with 28 and 20 mm lenses. No flash, only...