News
Nauticam Housing for the Z Cam E2/E2C 4K Cinema Camera
By Ian Bongso-Seldrup, April 16, 2020 @ 10:00 PM (EST)
Nauticam has unveiled its NA-E2 housing for the Z Cam E2, a cinema camera featuring a Four Thirds WDR CMOS sensor that records at up to 4K/120p and 1080/240p (H.265 HEVC) in 10-bit color with up to 13 stops of dynamic range (16 stops with WDR). The camera can also record at 4K/60p in ProRes and Z Cam's own ZRAW format.
Unveiled at DEMA 2019, Nauticam's housing uses the company's N85 port system, which is shared with its other MFT platform cameras and provides compatibility with optics such as the WWL-1 and CMC-1 and CMC-2.
An external monitor is required and the housing features an M28 and two M16 bulkheads for connecting monitors via HDMI 2.0 and HDMI 1.4. Nauticam offers various housing options for Atomos and SmallHD monitors. The housing accommodates a Samsung T5 SSD drive internally for recording.
Priced at $3,805, the NA-E2 is available from retailers such as Backscatter.

---

When purchasing underwater photography equipment like the products mentioned in this article, please support DPG by supporting our retail partner—Backscatter.com.
---

PRODUCT INFORMATION
NA-E2 Housing for Z Cam E2/E2C 4K Cinema Camera
With high-end specs such as C4K captured in 10-bit ProRes 422HQ or ZRAW at up to 120fps one would expect the price tag of the Z Cam E2 to match but at just under $2000 MSRP it's surprisingly affordable. The compact and modular nature of the E2 means Nauticam has produced the smallest and lightest raw-capable cinema camera housing yet! The Nauticam NA-E2 opens new possibilities for cinema camera users.
INTRODUCING NA-E2
The Z Cam E2
The Z Cam E2 lineup is comprised of three models, the namesake E2, the E2C and the E2G.
The E2 is the true powerhouse of the series and features a 4/3" WDR CMOS sensor generating 10-bit color with up to 16 stops of dynamic range. C4K can be recorded at up to 160fps in H.265 HEVC or up to 60p in ProRes as well as Z Cam's ZRAW partial-debayer raw codec. A MFT lens-mount means the E2 can be used with a variety of open-source lenses from Panasonic, Olympus and Sigma.

Key Camera Specifications:
4/3" WDR CMOS sensor
MFT Lens Mount
10-bit C4K at 160fps
ProRes 422HQ or ZRAW (partial debayer)
The Nauticam NA-E2 Housing
The NA-E2 sets the standard as the lightest and smallest raw-capable cinema housing ever produced. Nauticam has been a leader in cinema housings with offerings for RED, ARRI, Canon, PhantomFlex, Sony and now Z Cam.
The NA-E2 uses the N85 port system, shared with Nauticam's other MFT platform cameras which allows for easy transition to the NA-E2 from other MFT Nauticam systems. The N85 system also provides access to Nauticam's line of professional premium optics such as the WWL-1 and CMC-1/2.
A dedicated record lever is located on the right side of the housing within easy reach of the adjustable ergonomic handles. 1/4"-20 size mounting threads are located on the top and bottom of the housing for easy mounting of cinema accessories.
The E2 supports Sony NP-F series batteries and the NA-E2 matches this compatibility up to and including the FP-970.
As with the NA-BMPCC2, the NA-E2 allows for the internal mounting of a Samsung T-5 SSD drive as recording media making the transition from capture to edit seamless.
The Z Cam E2 requires an external monitor and Nauticam produces several options for both SmallHD and Atomos monitors. The NA-E2 features both an M28 and two M-16 bulkheads supporting both HDMI 2.0 (M28) and HDMI 1.4 (M16) connections.
HDMI OUTPUT
Required accessories for HDMI 2.0 Cable System
25079 M28A2R210-M28A1R170 HDMI 2.0 Cable (for NA-GH5V/E2 to use with Ninja V housing)
*a dedicated positioning cable clamp for 25079 is required

Required accessories for HDMI 1.4 Cable System
16243 HDMI A-D Cable in 0.5m Length for RED DSMC2/C200/EVA1/E2 (for internal connection)
25033 standard HDMI bulkhead with M16 thread
(25033 is included in NA-058/502H/FHD5/502B-H monitor housing).
Recommended monitor housing
17920 NA-502B-H Housing for SmallHD 502 Bright Monitor (with HDMI 1.4 input support)
17922 Nauticam Atomos Ninja V Housing for Atomos Ninja V 5" 4Kp60 4:2:2 10-bit Reorder/Monitor/Player (excl. HDMI 2.0 cable)
*With camera firmware 0.87, the maximum recording format for Ninja V with 25079 HDMI 2.0 cable is 4K30P.

FEATURES
Patented Port Locking System

Unveiled on the very first Nauticam DSLR housing in 2009, this locking lever has become a signature of the Nauticam brand. No twisting or threading action is required to mount a port, and it locks securely in place with this lever. Nauticam also offers locking port extensions, meaning a dome will never twist, even when used with a long extension ring.

Mission Control Design

Nauticam engineers are driven to make the housings as easy and intuitive to insure you don't miss a shot. The dedicated record lever is placed within easy reach of the ergonomic adjustable handles.

HDMI 2.0 Support

The NA-E2 features an M28 bulkhead to support HDMI 2.0 output as well as two M16 bulkheads for HDMI 1.4 allowing for the use of a variety of external monitors and recorders.
Recommended Accessories
25625 M16 Vacuum Valve II (Pushbutton Release)
25217 Mounting Ball Set for Tripod
17959 Housing Mounting Ball with 1/4'' Screws
16506 Conversion Kit for E2C to Use in NA-E2 Housing
25101 M67 flip diopter holder for M67 macro ports
25103 M67 flip diopter holder for M77 macro ports
25108 M67 Double Flip Holder for M67 Macro Ports
25109 M67 Double Flip Holder for M77 Macro Ports
83213 M67 to Bayonet Mount Converter
83215 M77 to Bayonet Mount Converter
81201 Super Macro Convertor 1
81301 Compact Macro Convertor 1 (CMC-1, 4.5x Magnification)
81302 Compact Macro Convertor 2 (CMC-2, 2.8X Magnification)
83201 Wet Wide Lens 1 (WWL-1) 130 deg. FOV with compatible 28mm Lenses
What's In The Box
NA-E2 Housing
90133 Housing O-ring, lubricant, O-ring remover
CR2032 Battery (for moisture alarm and vacuum system)
Padded Travel Case
Allen Wrench Set
Technical Specifications
Dimensions (with handles): 280 mm (W)x 179 mm(H) x 173 mm(D)
Dimensions (w/o handles): 170mm (W)x 145 mm(H) x 173 mm(D)
Weight in Air: 2.1 kg
Weight in Water (incl. Sony FP-970 Battery): 0.32 kg
Depth Rating: 100m
Port Opening: N85

Model Number: 16503
USA Retail Price: $3,805
More information is available from Nauticam at: www.nauticam.com
RELATED ARTICLES
LATEST EQUIPMENT
Be the first to add a comment to this article.
Newsletter
Travel with us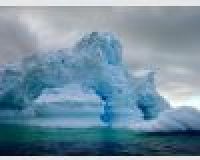 Antarctica
Plan Your Adventure >
Featured Photographer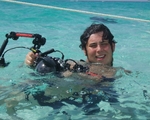 Joseph Tepper
Expert Photographer
I started diving at the age of ten and since that time have wanted to become a better photographer whether using a disposable Kodak waterproof (you know the blue ones) or my D300s. Last summer I received my dive-master in Grand...