News
Nauticam Announces The NA-D800 Housing For The Nikon D800
The Nikon D800 is set to be one of the top camera models for underwater photography for the foreseeable future, and so naturally, the housing options are highly anticipated.

It's no surprise that Nauticam is the first to officially unveil their plans for their D800 housing, as it is creating a reputation for being first to market for all the major models without cutting any corners.



It's clear Nauticam focused on ergonomics, emphasizing the accessibility of the main camera functions without much or any hand movements. Their newest improvement is a "Multi Controller Pad" which they say recreates "the Nikon multi selector on the back of the NA-D800 housing allowing full multidirectional use."



Perhaps most impressive specs we got from Nauticam are the release date and price. The estimated shipping date is May 11th, which is an almost unprecedented turnaround time from aluminum housing company, and the housing will be available for an affordable $3600.



We'll have much more on this powerful camera/housing combo in the next few days. Until then, get your fix with all the juicy details in the press release below.

Press Release

As the international leader in innovative underwater housing technology, Nauticam is pleased to announce the latest release in its acclaimed line of precision crafted camera housings. The NA-D800 breaks new ground in ergonomic functions, extensive control options and ease of operation while upholding the robust quality standards that have become a hallmark of the Nauticam brand. There are numerous significant advancements on this housing creating what should prove to be one of the most powerful systems to ever go beneath the surface. Equally remarkable is the design, engineering and manufacturing team at Nauticam who have managed to enter production of this exceptional housing less than six weeks from the delivery of the first camera bodies. Only with the immense technical and intellectual resources at the Nauticam facilities could such an achievement be possible and everyone at Nauticam takes great pride in this significant accomplishment.

Nikon D800
Few cameras have been as broadly anticipated as Nikon's new D800 entry into the full frame (FX) DSLR camera line up. The 36.3 megapixel CMOS sensor is currently the highest resolution available in any 35mm format and the rest of the camera specs are accordingly impressive. 30/24 FPS 1080p video, 51-point auto focus, 91,000 pixel metering system and a more refined tool suite are welcome improvements. DxOMark recently awarded the D800 the highest scores of any sensor that they have tested, even besting more expensive medium format offerings. This new Nikon should prove to be an excellent choice for professionals and serious enthusiasts who can take advantage of the camera's exceptional resolving power.

Nauticam NA-D800
The NA-D800 is an evolutionary marvel of everything Nauticam users have come to appreciate from the brand with several revolutionary new features added. The industry leading innovations of recent Nauticam housings are obvious with the easy and secure latching system, unrivaled port locking lever system and the superb interchangeable viewfinders. The award winning ergonomics of previous housings have been retained with subtle refinements wherever appropriate. The NA-D800 supports both the Nikon D800 and D800E cameras.

Creative Potential at Your Fingertips

Designed by photographers for photographers, the NA-D800 puts the controls that matter where they can readily be used. Gripping the familiar rubberized handles is now more akin to a Formula One race car wheel with a panoply of tools a finger or thumb tip away. While never releasing grip, the right forefinger activates Nauticam's patented two stage shutter release and a newly designed control for the sub-command dial with more precise refinement. The right thumb can quickly activate a new double paddle lever assembly engaging the record function on top and the AF-ON feature on the bottom lever. A similar two paddle arrangement is placed for the left thumb to instantly activate the playback button and most importantly the ISO control. This critical development substantially enhances video capability as ISO variation is essential to video exposure control. The easily reached live view button and live view selector have made switching from shooting stills to video and back again easier than ever, while most settings in each mode are preserved. Finally there is a housing that empowers video capability as much as still photography.

Unlocking the D800's Power
In an impressive engineering breakthrough, Nauticam has patents pending on a new Multi Controller Pad located within easy reach of the right thumb. The device virtually recreates the Nikon multi selector on the back of the NA-D800 housing allowing full multidirectional use of this powerful tool. Amazingly, all 51 focus points can now be reached by a direct approach – even on a diagonal. All of the other scroll and select functions are equally enhanced without ever having to move from one button to another in the traditional fashion.

Nauticam housings have always been renowned for excellent camera controls, which have continued to evolve for the new NA-D800. The size and function of the main command dial wheel has been improved to more naturally and accurately make adjustments with the right thumb. Exposure Compensation is easily accessible to the right hand, as is the metering selector control. Shooting modes are the province of the left hand through the release mode dial, as is the focus mode selector and AF button. A flash mode selector button and a flash off lever allow users to instantly switch from firing strobes to ambient light photography (and back) when utilizing fiber optic synch cords. Of course, all the requisite function buttons are appropriately positioned around the easily viewed LCD window and will work as well at a 100 meters as they do at the surface.

The Best Standard Features in the Business
Nauticam pioneered numerous engineering breakthroughs in previous housings that now come standard on the NA-D800. The patented housing Locking Latch System has received acclaim worldwide for its ease and functionality. These recessed latches are equipped with safety locks, reduce bulk and require minimal physical effort to engage and release.

Port changes have never been simpler than utilizing the Patented Nauticam Locking Port Release. No wrestling, no twisting, no misalignment - just seat and lock. Lens changes are also easily accomplish without removing the camera from the housing with the lens release button logically accessed on the housing front.

The lightweight, rugged Nauticam handles are generously contoured with a durable over-mold process of comfortable non-slip rubber. Virtually any hand size can be accommodated with spacers available for cold water glove use.

All Nauticam housings are machined from a solid block of seawater resistant aluminum alloy and then hard anodized making them impervious to corrosion. Hardware is marine grade stainless steel. Clear acrylic windows are protected with a scratch resistant coating.

Precision Takes Vision
A super high resolution camera like the Nikon D800 demands perfect focus for optimal results. Fortunately, Nauticam has developed the most user-friendly interchangeable precision viewfinders in the world. The standard optical glass viewfinder is very good and travel friendly, but many photographers prefer the ease of a magnified viewfinder with adjustable diopter. Nauticam produces a "straight" 180* enlarging viewfinder and a 45* angled enlarging viewfinder to enhance the ease of close quarters work often associated with macro shooting. Both viewfinders have high quality optics allow viewing of the entire image. A patented external dioptric adjustment allows personal adjustment to a sharp-as-a-tack standard underwater and viewfinder changes can be executed in less than 30 seconds without using tools. Exceptional composition and focus accuracy have never been more accessible.

Nauticam Enlightenment
Lighting control is key to any successful underwater photography system. All Nauticam housings are fiber optic ready with two secure threaded FO synch connectors. The Nauticam system fiber optic cables are compatible with Inon S-TTL and Sea & Sea DS-TTL and provide excellent results with a number of these manufacturer's strobes with no electrical connections to flood. For those desiring an electrical Nikonos, S-6 or Ikelite style synch port, a Nauticam bulkhead is available that can easily be installed or removed in the field.

Accessories to Achieve Imaging Excellence
Nauticam has the most extensive line of high quality optical ports available anywhere and any existing Nauticam DSLR ports will fit the NA-D800. This port line-up includes the award winning Nauticam White Balance Dome Port with a patented built-in white balance iris that makes in-water white balancing a breeze. Nauticam also provides the industry's only locking extension rings in every size potentially required, thus preventing port slippage of any kind when using extension rings. Nauticam additionally offers a full range of port adapters allowing existing housing owners to use their current ports, reducing the cost of switching to a Nauticam housing. Port Adapters are available for Aquatica, Ikelite, Inon, Nexus M5 & M6, Sea & Sea NX, Seacam, Subal Version 3 & 4, and Zillion lens ports.

The Ultimate Video Package
If the substantial video capabilities of the D800 are of primary importance, Nauticam's NA-DP4 housing for the Small HD Monitor can take video performance to another level. The monitor housing easily mounts to the top of the NA-D800 and utilizes the optional HDMI Bulkhead for true HDMI connectivity. Utilizing DP4 features like Focus Peaking, Focus Assist, False Color, 1:1 Mapping and more, this larger monitor vastly improves composition, focus capability and exposure.

Specifications
Depth Rating: 100m
Dimensions (with handles mounted): 194mm x 351mm x 134mm
Weight: 2.81kg (6.1 lbs.)
Standard Features
Patented Locking Port Release Lever
Sensitive Two Stage Shutter Release Lever
Optical Strobe Connectors
Rubberized Ergonomic Grips
Customizable Accessory Port (allowing use of optional Nikonos, S6, or Ikelite Strobe Connectors, Hydrophone, HDMI Video Out, or Remote Control Connectors)
Embossed Control Function Labels
Quick Release Camera Mounting Shoe
Lens Release Button
Four Strobe & Accessory Base Mounting Locations
Complete Access to All Key Camera Controls
.66x Optical Pickup Finder (Enhanced 180º Viewfinder or 45º Viewfinder optional)

Model Number: 17209
USA Retail Price: $3600
Estimated Shipping Date: May 11, 2012
More information is available from Nauticam USA at:
http://www.nauticamusa.com


---
When purchasing underwater photography equipment like the product mentioned in this article, please support DPG by supporting our retail partner -- Backscatter.com.
---
RELATED ARTICLES
LATEST EQUIPMENT
Be the first to add a comment to this article.
Newsletter
Travel with us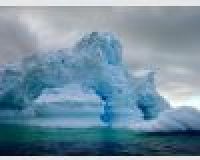 Antarctica
Plan Your Adventure >
Featured Photographer
Pieter Rutten
Photographer
Pieter Rutten, born in August 1976, lives with his wife in a village in the south of Holland. He works as a graphic designer for a small printing company. He also has his own company, pieterrutten.com, that specializes in...