News
Nauticam Announces Housing for the Panasonic Lumix S5II and S5IIX
By Ian Bongso-Seldrup, April 14, 2023 @ 09:00 AM (EST)
Nauticam is now shipping its new housing for the Panasonic Lumix S5II and S5IIX. The full-frame cameras represent a significant milestone for Panasonic because they use phase detection autofocus, rather than the less-reliable—and much maligned—contrast-based AF used in the company's previous Lumix models. Physically identical, the two models feature new 24.2-megapixel CMOS sensors and more-powerful image processors. They differ mainly in terms of high-end video specs, the S5IIX being additionally capable of RAW video output, All-Intra and ProRes capture, and recording onto an attached USB-C SSD.
The NA-S5II housing offers all the bells and whistles we've come to expect from Nauticam: controls ergonomically positioned around built-in handles (including right thumb lever for AF-On), multi-directional pad for menu navigation and moving focus points, and integrated vacuum check and leak detection system. While there's support for native L-mount lenses, since there are limited options for underwater shooters, the housing also accommodates Canon and Sigma EF-mount lenses via the Sigma MC-21 EF-to-L adapter.
Dual fiber-optic bulkheads offer rapid-fire manual flash triggering via Nauticam's Mini Flash Trigger for Panasonic/Fujifilm, and there's a large-bore M24 accessory port for hooking up an Atomos Ninja V monitor/recorder via HDMI 2.0.
Available now at retailers such as Backscatter, the NA-S5II has an MSRP of $3,479.

---

When purchasing underwater photography equipment like the products mentioned in this article, please support DPG by supporting our retail partner—Backscatter.com.
---

PRODUCT INFORMATION
Introducing NA-S5II
Introducing the Nauticam NA-S5II underwater housing, a robust and ergonomic solution designed to accommodate the Panasonic Lumix S5 II and S5 IIX for underwater photography and videography. This housing provides unfettered access to all camera controls and functions, enabling users to fully utilize the camera's capabilities while diving. Its durable construction and user-friendly features make it an ideal choice for underwater storytellers seeking a dependable and efficient underwater housing option.
THE PANASONIC LUMIX S5II(X) AND WHY YOU WANT TO SHOOT IT
Panasonic has a knack for developing cameras that often fill a unique niche that have earned the brand a passionate following around the globe. So where does the S5II slot for the underwater enthusiast? First and foremost, this camera provides a remarkable value for a full frame, feature rich platform in a compact (for full frame) body. Despite its entry level pricing, it punches well above its weight class with some impressive specifications. Here is what stands out.

Dual Native ISO
The S5II is already a great low light performer with a 24mp Full Frame sensor, but with Dual Native ISO, a shooter can jump to the higher native ISO with less grain than what would be typical.

State of the Art Image Stabilization
Yes, many cameras sport IBIS these days, but Panasonic is in a different league. Hand held video is mind-bendingly smooth.

Built-In Cooling Fan
Many recent top-of-the-line cameras from other manufacturers have had the video performance hobbled by overheating. But Panasonic has always prioritized video performance and has included built-in cooling. The result? Unlimited 4K internal recording times in 10-bit and 30-minute record for 6K 30p on either camera.

Much Improved Phase Detection AF
Not always a Panasonic strong point, the S5II makes huge strides in AF performance.

Perks for the S5IIX
The "X" offers even more video goodness. HDMI ProRes RAW or ProRes 422 output for external recording. For topside recording, the camera offers direct to SSD recording via USBC at bit-rates up to 800Mbs.

Panasonic Lumix S5II Specifications
FF 24.2MP Sensor w/o LPF
96MP (JPEG, RAW)
Dual Native ISO (AUTO, LOW, HIGH)
ISO100-51200 (Ex50-204800)
5-axis,5-stop (*1)+Active I.S. 6.5-stop (*2)
Phase Hybrid AF, 779-point EV -6 - 18
Photo: 1/8,000-60, Bulb Video: 1/16,000-1/2 X=1/250

Panasonic Lumix S5IIX Specifications
FF 24.2MP Sensor w/o LPF
96MP (JPEG, RAW)
Dual Native ISO (AUTO, LOW, HIGH)
ISO100-51200 (Ex50-204800)
5-axis,5-stop (*1)+Active I.S. 6.5-stop (*2)
Phase Hybrid AF, 779-point EV -6 - 18
Photo: 1/8,000-60, Bulb Video: 1/16,000-1/2 X=1/250
C4K, 4K, 3.3K - 800Mbps (USB-SSD), 600, 400Mbps FHD 200Mbps
5.8K/C4K/3.3K (USB-SSD), FHD
THE NAUTICAM NA-S5II UNDERWATER HOUSING
Nauticam's tagline is "Innovation Underwater", and the company is dedicated to following through with that promise in the industry, while helping to protect customer investments in existing Nauticam gear whenever possible. The NA-S5II/X is a prime example as this underwater housing is designed to work flawlessly with the Panasonic Lumix S5II and the S5X. This NA-S5II allows completely unrestricted access to all of the camera's controls, positioning critical controls like AF-ON directly at the photographer's finger tips.
The NA-S5II underwater housing features the rotary housing lock which is now standard on their more compact line of mirrorless camera housings. With this feature, you can easily open and close the housing with one hand.

Mission Control
Nauticam engineers are obsessed with usability and the Mission Control philosophy means placing essential controls where they are needed, unrestricted by where they are located on the camera body. Placing the controls as close to the handles as possible and within easy and natural reach, the user can focus on composition and timing their shot while adjusting exposure or focus without taking their eye off the EVF or LCD.
The NA-S5II has a thumb lever on the right rear side of the housing that comfortably accesses AF-On without ever letting go of the handle. An additional lever on the rear of the NA-S5II allows for focus mode switching between C/S/MF, while a multi-directional pad gives the ability to navigate the menu or move the focus points.

EF and L Lens Support
Sigma's MC-21 EF to L adapter allows for the use of Canon and Sigma EF-mount lenses to be used with the S5II/X camera. The NA-S5II Housing is designed to not only accommodate the adapter but to allow for the use of the existing focus and zoom gears for Canon EF-mount lenses for the N120 Canon System along with the existing Canon N120 extension ring and port combinations for those lenses. As more native L-mount lenses become available, those best suited to underwater use will be added to the system. For full compatibility, you can refer to the port chart found here.

Flash Triggering
For rapid-fire manual flash triggering, the NA-S5II is compatible with the Mini Flash Trigger (26305) which uses small LEDs to trigger external flashes via Nauticam Universal Fiber Optic Cables (26216).
The Panasonic DMW-FL70 flash is not supported within the housing.

Vacuum Check and Leak Detection System
The Nauticam vacuum check and leak detection electronics are shipped with the NA-S5II as standard equipment. Combined with an optional accessory M14 vacuum valve (25624) this monitoring system provides constant updates on the water tight and safe-to-dive status of the housing. A simple color coded LED lighting system lets the user know that the vacuum is solid, or that the housing is losing vacuum. Leak detection is built into the same circuit, so if there is water intrusion, an audible and visual indication will occur.
The Nauticam system is temperature compensated, eliminating false alarms caused by a change in outside temperature, or from a camera heating up on an action packed dive.
What's In The Box
NA-S5II Housing
90136 Spare main O-ring, o-ring remover and lubricant
2x Plugs for Optical fiber cable mount
2x Handles with mounting balls
Panasonic CR-2032 Battery (for moisture alarm)
Set of Allen Keys
Manual instruction card
Padded housing bag and shoulder strap

Optional Accessories
25624 M14 Vacuum Valve II (Pushbutton Release)
32211 Nauticam Full Frame Straight Viewfinder 32°/ 1:1
32212 Nauticam Full Frame Straight Viewfinder 40°/ 0.8:1
32213 Nauticam Full Frame Angle Viewinder 32°/ 1:1
32214 Nauticam Full Frame Angle Viewinder 40°/ 0.8:1
*32212 and 32214 are the preferred viewfinders
26305 Mini Flash Trigger for Panasonic/Fuji/Canon
26216 Universal Optical Fiber Cable
25081 M24-M16 Step Down Adaptor
25097 M24-M14 Step Down Adaptor
25019 M16 to M14 step down adaptor for electrical bulkhead

Mounting Accessories
HDMI Recommended Configurations
For HDMI 2.0 Cable System
For HDMI 1.4 Cable System
25033 Standard HDMI Cable with M16 Thread
25081 M24-M16 Step Down Adaptor
25100 HDMI (D-A) cable in 190mm length for NA-a1/NA-S5II
17923 NA-Shinobi-H Housing for Atomos Shinobi 5.2" 4K HDMI Monitor withHDMI 1.4 input
17925 NA-503-H Housing for SmallHD 503 UltraBright On-Camera Monitor

Technical Specifications
Dimensions: 316 mm x 172 mm x 165 mm (W x H x D)
Weight in Air: 2.4kg
Weight in Water: Positive 0.3kg (including camera and battery)
Depth Rating: 100m
Port Opening: N120
Port Chart: N120 Panasonic L-Mount
Flash Trigger: 26305 Mini Flash Trigger for Panasonic/Fujifilm
Accessory Ports:
Front: 1x M24 and 1x M14, 1x M10 threaded hole, 8x 1/4''-20 threaded holes
Back: 1x M14
Model Number: 17721
USA Retail Price: $3,479
More information is available from Nauticam at: www.nauticam.com
RELATED ARTICLES
LATEST EQUIPMENT
Be the first to add a comment to this article.
Newsletter
Travel with us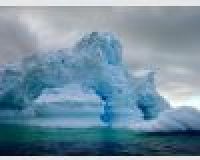 Antarctica
Plan Your Adventure >
Featured Photographer
Walt Stearns
Expert Photographer
Walt Stearns is one of the most prolific underwater and watersports photojournalists in the world. For more than 18 years, his images and writing have appeared in a broad range of well-known national and international...