News
Nauticam Announces Housing for OM System OM-1
By Ian Bongso-Seldrup, April 20, 2022 @ 09:00 PM (EST)
Barely two months since OM Digital Solutions announced the first camera under the "OM System" brand—the OM-1—Nauticam has unveiled its housing for the "Olympus"-stamped camera. Featuring a 20.4MP stacked CMOS sensor and a TruePic X Dual Quad Core processor, the flagship Micro Four Thirds camera can capture uncropped 4K video up to 60fps and output RAW 12-bit video to an external recorder via HDMI.
Nauticam's NA-OM1 housing continues the new softer-edged styling of the company's recent Panasonic GH6 housing, and is similarly designed to cater to both filmmakers and still photographers. Nauticam's well-known emphasis on ergonomics ensures every camera control has been rerouted to the most accessible spot on the housing, including a right-hand AF-ON lever for back-button autofocus and a bright red record button under the right thumb.
The housing features integrated fiber-optic bulkheads, and strobes can be triggered either in manual mode by adding Nauticam's Mini Flash Trigger or in TTL mode by adding Olympus' FL-LM3 flash inside the housing. If you trigger your strobes electrically, you also have the option of ordering the housing with a Nikonos-style bulkhead. Videographers can add a monitor such as the Atomos Shinobi via HDMI 1.4 or a monitor/recorder like the Atomos Ninja V via HDMI 2.0—giving you 4K/60p 4:2:2 10-bit external recording. Nauticam offers housings for both monitors.
Shipping now, the Nauticam NA-OM1 is priced at $2,786 and is available from retailers such as Backscatter.

---

When purchasing underwater photography equipment like the products mentioned in this article, please support DPG by supporting our retail partner—Backscatter.com.
---

PRESS RELEASE
INTRODUCING NA-OM1
THE OM SYSTEMS OM-1
Reviving the 'OM' moniker on it's 50th anniversary, OM System is releasing the OM-1 Micro Four Thirds camera aimed at the "on-the-go pro". The OM-1 features a new stacked CMOS 20MP sensor. The stacked design offers faster readout speeds and improved autofocus capabilities over previous BSI sensors. Billed as a true hybrid-shooter the OM-1 can capture up to 10-bit DCI or UHD aspect ratio 4K video at up to 60p and HD at 240fps. Over HDMI, the OM-1's output can be recorded as ProRes RAW on the Ninja V and Ninja V+ recorders from Atomos.
Key Camera Specs
20MP Stacked CMOS Sensor
1053 X-type AF points
Up to 120 fps with electronic shutter
Image stabilization rated to 7EV of correction (up to 8EV with compatible lenses)
Large 5.76M-dot OLED electronic viewfinder
Dual UHS-II SD card slots
UHD or DCI 4K/60p video, 1080 up to 240 fps
Weather sealing rated to IP53

NAUTICAM NA-OM1 UNDERWATER HOUSING
The OM Systems OM-1 is characterized by its combination of extreme customizability and impressive stabilization in a compact hybrid-shooting package. The Nauticam NA-OM1, similar to the OM-1 is a refinement of it's predecessors. Nauticam has produced housings for a wide range of Micro Four Thirds offerings from both Olympus and Panasonic. Throughout the evolution of Micro Four Thirds cameras, Nauticam has adapted our design to help image makers take full advantage of every camera advancement. More than a simple waterproof case, the NA-OM1 integrates with the OM-1 to adapt and improve upon the camera's features for underwater shooting.
MISSION CONTROL
Regardless of where a dial or button may be found on the camera body, Nauticam engineers make sure it is located where it is needed most on the housing. This Mission Control philosophy drives the design of every housing and provides for the most intuitive and easy to use housings available. The NA-OM1 features a thumb lever, easily accessed from the ergonomic rubberized right handle that actuates the AF-ON control with a dedicated red record button close by. This back-button autofocus method prevents the camera from refocusing between shots, allowing the user fine control over a shot's focus and is critical whether shooting macro or fast moving wide-angle subjects.

FLASH TRIGGERING
The OM-1 can be used with the optional Olympus FL-LM3 flash inside the NA-OM1 to provide accurate TTL flash triggering through the integrated Sea&Sea style fiber optic bulkheads. For high-speed manual flash triggering, the optional Mini Flash Trigger for Olympus (26306) can be used. The trigger is powered by onboard coin-style lithium batteries, with thousands of flashes available from a set. Electrical triggering of legacy wired strobe systems is possible via an electrical Nikonos style bulkhead (optional).

PREMIUM PROFESSIONAL OPTICS
A camera system is only as good as the optics placed in front of it. Nauticam's extensive line of dome and flat ports support a wide variety of Micro Four Thirds lenses. For even higher image quality and versatility, the NA-OM1 can be used in conjunction with Nauticam's lineup of Water Contact Optics. For example, with the Olympus 14-42mm f/3.5-5.6 EZ Lens, the Nauticam WWL-1 provides a full zoom through ultra wide-angle 130º field of view.

MAGNIFYING VIEWFINDERS
A clear view for fine focus and composition is critical for successful underwater photography, and nothing beats a magnifying viewfinder. These viewfinders use distance, not closeup vision, and provide a large, clear view of the high resolution Olympus electronic viewfinder. The OM-1 features a much improved 5.76M Dot OLED electronic viewfinder. Available in Angled 45º (PN 32205 or 32213) and Straight 180º (PN 32204 or 32211) formats, both viewfinders have external dioptric adjustments for dialing in perfect correction matched to the photographer's eyesight. When used with the NA-OM1, the Full Frame Angle Viewfinder 32°/ 1:1 (32213) or the Full Frame Straight Viewfinder 32°/ 1:1 (32211) requires the 32215 Viewfinder Collar Adaptor.

INTEGRATED VACUUM CHECK AND LEAK DETECTION SYSTEM
The Nauticam vacuum check and leak detection system is available with NA-OM1 as standard equipment. Combined with an optional M14 Vacuum Valve II (PN 25624), this monitoring system provides constant updates on the water tight and safe-to-dive status of the housing. A simple coded LED lighting system lets the user know that the vacuum is solid, or that the housing is losing vacuum. Leak detection is built into the same circuit, so if there is water intrusion, an audible and visual indication will occur.

RESOURCES
What's In The Box
NA-OM1 Housing with two handles and mount balls
90136 Spare main o-ring, o-ring remover and lubricant
2x plugs for optical fiber cable mount
Panasonic CR-2450 battery (for moisture alarm and leak detector)
Set of Allen Keys
Manual instruction card
Padded housing bag and shoulder strap
Recommended Accessories
25624 M14 Vacuum Valve II (Pushbutton Release)
32204 Nauticam 180˚ straight viewfinder for MIL housings
32205 Nauticam 45˚ viewfinder for MIL housing
26306 Mini Flash Trigger for Olympus (Compatible with NA-EM5II/EM1)
32211 Nauticam Full Frame Straight Viewfinder 32°/ 1:1*
32213 Nauticam Full Frame Angle Viewinder 32°/ 1:1*
32215 Viewfinder Collar Adaptor for 32211/2/3/4 to use with MIL Housings
26216 Universal Optical Fiber Cable
25221 M10 strobe mounting ball for housing
*32215 is required for use with NA-OM1
Incompatible Accessories
* Updates to these parts are currently being produced. If you have one of the incompatible parts, please contact us for upgrade information.
36059 O1250-Z Zoom Gear for Olympus 12-50mm EZ to use with GH5/EM1X (for NA-GH5/EM1X)
36147 O1250-Z Olympus M.Zuiko 12-50mm F3.5-6.3 EZ zoom gear
36061 P1442X-PZ Zoom Gear (compatible with NA-GH5) for Panazonic Lumix G X Vario PZ 14-42mm F3.5-5.6 ASPH. POWER O.I.S.
36146 P1442X-PZ Panazonic Lumix G X Vario PZ 14-42mm F3.5-5.6 ASPH. POWER O.I.S. (H-PS14042) zoom gear
36051 Adaptor for Olympus 4/3 port and gear system
HDMI Output Accessories
For HDMI 2.0
25086 M24 adaptor for HDMI 2.0 cable (incl. tightening tool)
25077 M24D1R205-M28A1R170 HDMI 2.0 Cable (for NA-XT3/OM1/R5C to use with Ninja V housing)
Monitor housing:
17922 Nauticam Atomos Ninja V Housing for Atomos Ninja V 5" 4Kp60 4:2:2 10-bit Recorder/Monitor/Player (excl. HDMI 2.0 cable
17922S Nauticam Atomos Ninja V-S Housing for Atomos Ninja V 5" 4Kp60 4:2:2 10-bit Reorder/Monitor/Player (excl. HDMI 2.0 cable) with Atomos AtomX SDI Module
For HDMI 1.4
25081 M24-M16 Step Down Adaptor
25028 Socket extension for 25032 HDMI bulkhead with M16 thread
25032 Custom HDMI bulkhead to use with socket extension
25076 HDMI (D-D) Cable in 200mm Length(for internal connection from HDMI bulkhead to camera)
Monitor housing:
17920 NA-502B-H Housing for SmallHD 502 Bright Monitor
17923 NA-Shinobi-H Housing for Atomos Shinobi 5.2" 4K HDMI Monitor with HDMI 1.4 input
17925 NA-503-H Housing for SmallHD 503 UltraBright On-Camera Monitor (With HDMI 1.4 input)

Technical Specifications
Dimensions: 307mm(W) x 179mm(H) x 118mm(D)
Weight in Air: TBD
Weight in Water: TBD
Depth Rating: 100m
Port Mount: N85
Model Number: 17819
USA Retail Price: $2,786
More information is available from Nauticam at: www.nauticam.com
RELATED ARTICLES
LATEST EQUIPMENT
Be the first to add a comment to this article.
Newsletter
Travel with us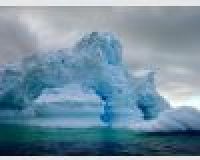 Antarctica
Plan Your Adventure >
Featured Photographer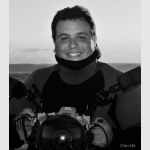 Daniel Botelho
Expert Photographer
Daniel was born at Rio de Janeiro,few steps from Copacabana Beach.Growing with the sea and with the rainforest around, he found in the wildlife photography a mission and work.Photojournalist,he is always trying to go beyond of...